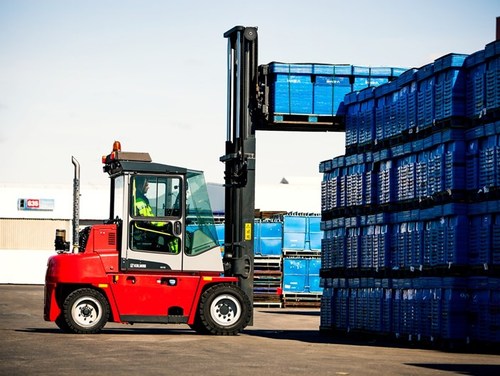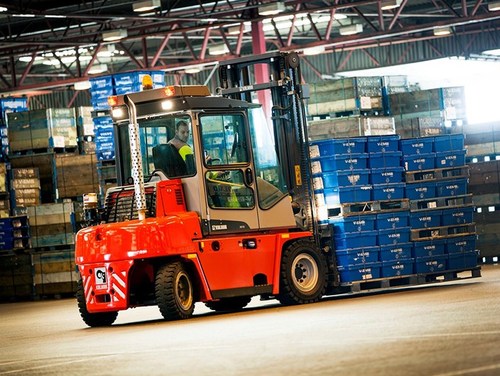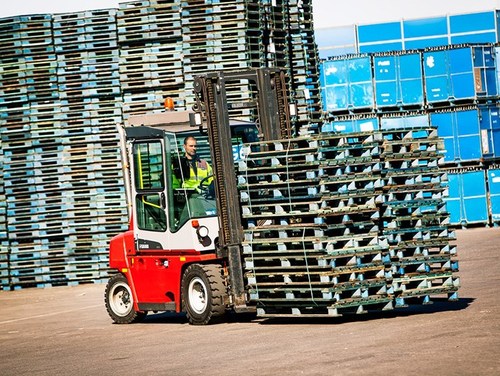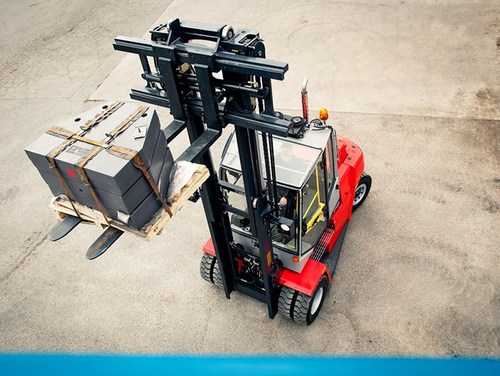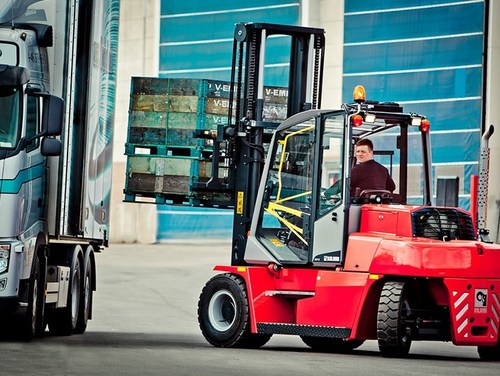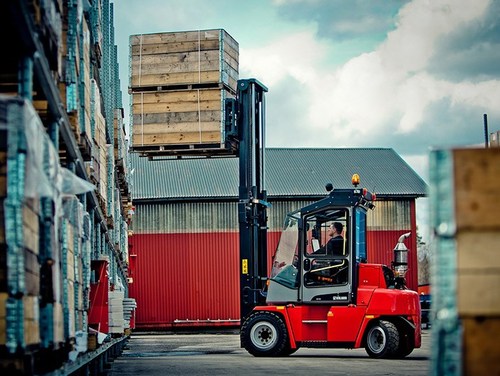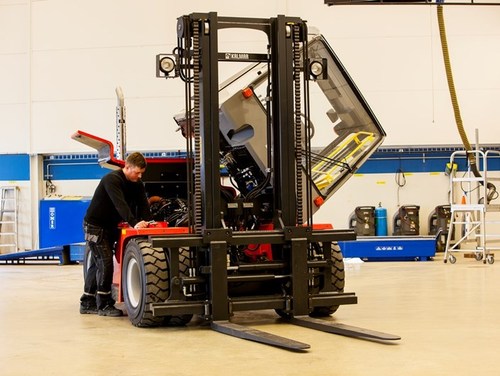 The Kalmar DCF50–90 is packed with smart features that will boost your productivity and reduce the environmental impact of your operations.
Looking at your operation and application you can equip your forklift with either the precision of hydrostatic drive or a robust and reliable gearbox. Along those lines, the operator compartment is customizable to fit in any application.
The DCF50-90 new engine the SCR system (selective catalytic reduction) greatly reduces the emissions that are put out by the forklift while still maintaining its power. The heavy-duty hydraulic system is designed to stand up to the toughest driving and application conditions. The cooling system has been designed to with a pulling fan, which keeps the engine room cooler, creating higher performance throughout the shift.
Questions about the DCF50-90? Contact Fallsway today!