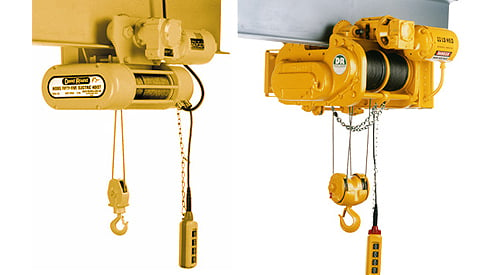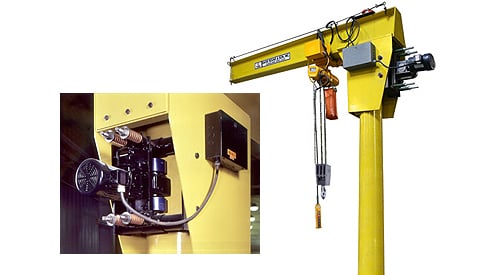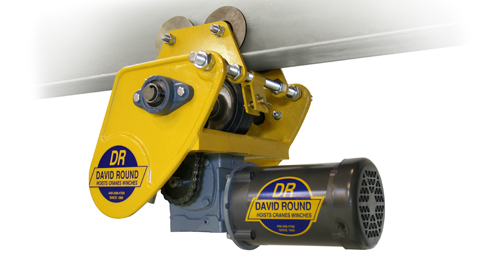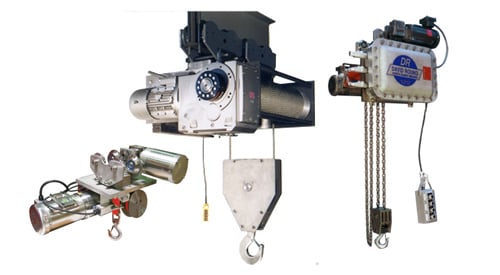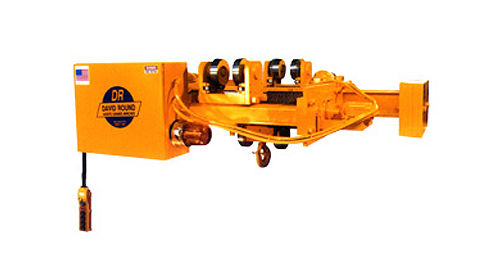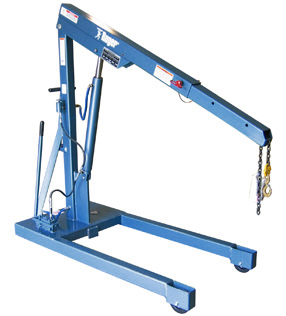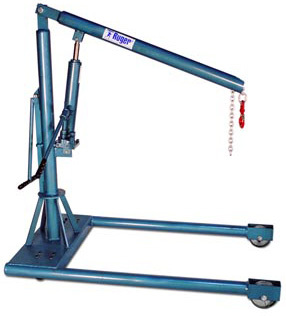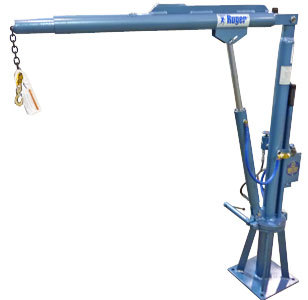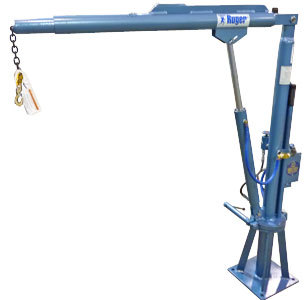 New cranes and hoists for sale from Fallsway Equipment Company. We are an authorized dealer for Portable Crane, Engine Hoist, Floor Crane, Engine Crane, and Shop Crane products from Ruger and David Round. Read more below about our available options.
Ruger Product Line
For over 60 years, Ruger® Industries has pioneered, designed and manufactured powered & non-powered mobile floor cranes and lift trucks. Ruger® recognized the need for highly maneuverable lift truck alternatives where safety and ergonomic considerations are a high priority and commercialized these products to meet the growing industrial demand for flexibility in materials handling.
Ruger® products eliminate back-breaking manual activities, easily navigate narrow aisles, standard door openings, and elevators, and are perfect for forklift restricted use areas and initiatives. Ruger® equipment is also available as a purpose-built, custom engineered solution for specialized requirements and applications, including all stainless steel construction for corrosive environments, chemical industries, food processing applications, and clean room rated equipment requirements.
Have questions about Ruger crane products? Let us know how we can help.
David Round Product Line
The David Round Company designs and manufactures engineered handling solutions. Established in 1869, The David Round Company remains one of the oldest hoist manufacturers worldwide.
Products include a standard line of hoists, winches, tractor drives, jib cranes and crane products along with custom designed products for specific application requirements including fully engineered stainless steel, explosion-proof, and clean room rated lifting equipment. Found in almost every industry from manufacturing, pharmaceutical, and food processing to oil, gas, aviation, pulp paper, and water control, David Round's products improve handling system efficiency while making the workplace a more productive and safer environment through their ergonomic designs.
Contact us with any questions you may have about David Round products.
Forklift Equipment Information Request