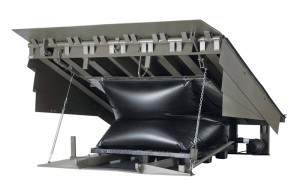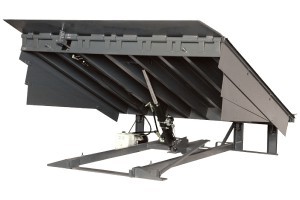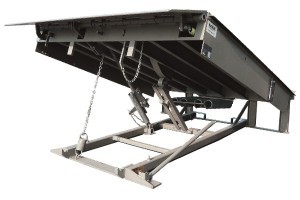 As a part of our warehouse and loading dock equipment, we are proud to provide Nova dock levelers to our customers. Nova dock levelers are known for their high-quality design, and top-of-the-line materials and manufacturing to meet both your business requirements and safety regulations. Their equipment is versatile, safe and affordable.
Nova dock levelers are available as either mechanical, air powered or hydraulic models, allowing your business to choose which leveler best fits your needs and regulations. These dock levelers are designed for safe and reliable operation, and include the following details:
Operable range is 12" above and 12" below dock level
Platform is designed to service out-of-level trailers with up to 4" of flex and remains flush with dock floor
Full-width rear hinge in compression with structural channel rear frame supports for added strength
Integral maintenance strut is lockout/tagout compliant
Positive lip extension
Below dock end load capability
*We also recommend a Nova Truck Lock for added safety
Nova dock levelers are extremely economical and allow for easy cleanout and servicing. Fallsway Equipment provides Nova dock levelers in Ohio, Michigan, Pennsylvania, Indiana, West Virginia, and Kentucky. To receive more information about Nova dock levelers, contact us today!
Nova Dock Levelers: Features and Benefits
Mechanical, air or hydraulic? If you're not sure which Nova Dock would be the best for you and your company, check out this PDF that explains the features and benefits to help make the decision process a little easier.
Warehouse Equipment Information Request