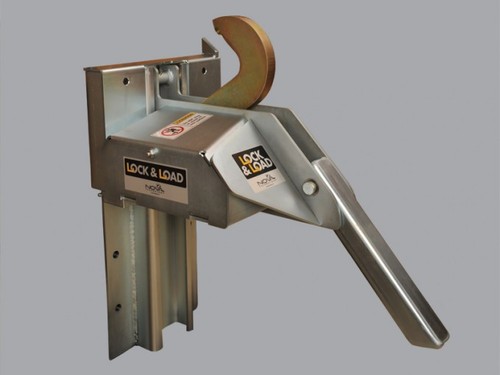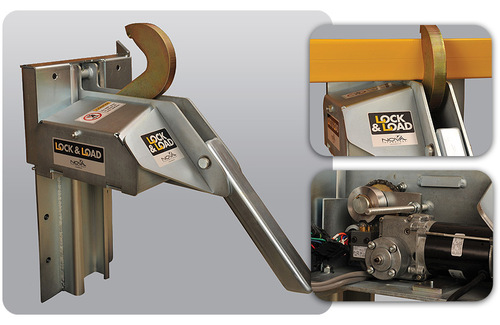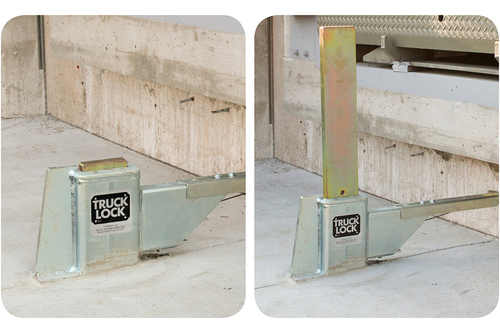 Not only does Fallsway provide Nova levelers and seals, but we also provide Nova Truck Locks. For businesses in Canton, Akron, Youngstown, Mansfield, and Marion, Ohio, we want to reduce a company's risk of physical injury, property damage and downtime in your shipping and receiving department. We have several models from which to choose so that your truck lock can perform in virtually any application and secure the widest range of vehicles.
Nova Truck Lock™ is your partner in loading dock safety and efficiency solutions, and offers the following:
10" or 7 1/2" retracted height... Restrains more types of trucks than anyone else.
Lowest Cost of Ownership in The Business!
Extremely low maintenance, with very few moving parts
All Activation Components INSIDE the building... Not Exposed To Weather.
Non-Contact Truck Restraining... No Damage to Trucks... or Dock Wall!
Installs at more "non-standard" type docks than anyone else... i.e. brick veneer, concrete curb, block etc.
Economical Manual or Pneumatic Operation.
Unit cost is "budget-friendly" with excellent ROI.
Rust Resistant... Zinc Plated.
Ram Bar yield strength of 100,000 lbs... no deformation.
Over 30,000 lbs of restraining force.
Cast in or Bolt in (Flange) Models.
Environmentally friendly.
Operates in the harshest conditions.
Small footprint... not obtrusive to loading dock operations.
May lower insurance costs by making your loading docks safer.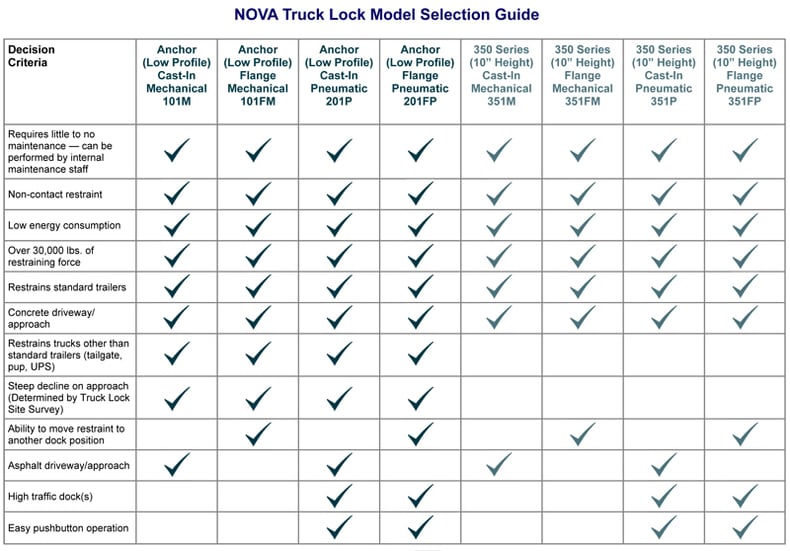 To receive more information about Nova Truck Locks or if you have any questions regarding Nova dock and truck equipment, contact us today!
Warehouse Equipment Information Request