Kalmar DRF400-450 Reachstacker Intermodal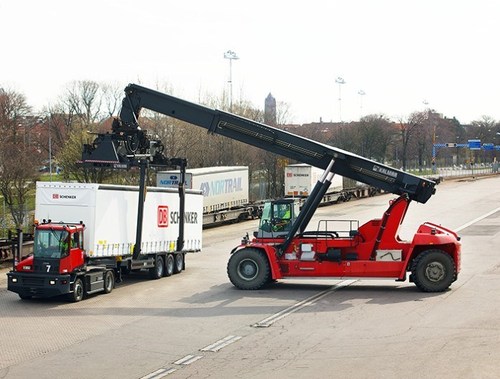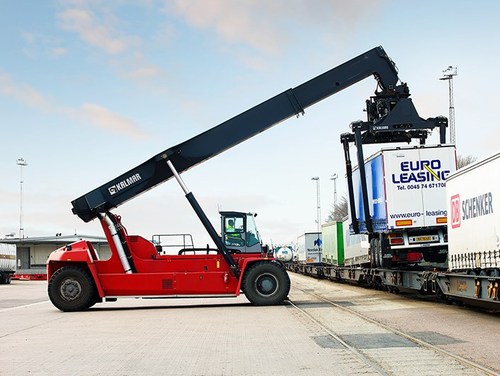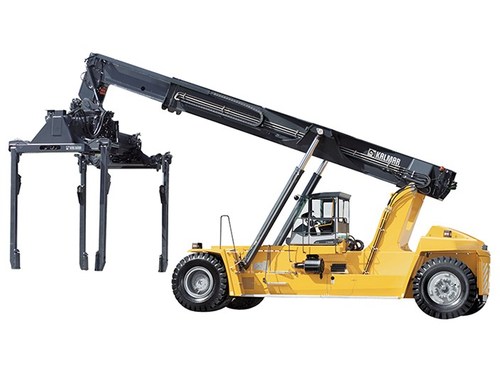 The Kalmar DRF400-450 Reachstacker Intermodal is engineered to be well suited for all kinds of diversified intermodal applications; from medium sized transfer to one unit operations this Reachstacker can handle the job.
When operating the Kalmar DRF you will notice its new electrical technology, which increases its operational reliability, driving characteristics, and creates for faster trouble shooting for less downtime.
This Reachstacker comes with plenty of features that are standard that other companies make as an option. For example the DRF comes with Electronic Climate Control for the comfort of the operator in any environment. With its innovative operator cabin that combines comfort and ergonomic controls that creates an controllable environment for the operator.
Questions about the DRF400-450? Contact Fallsway today!
Forklift Equipment Information Request