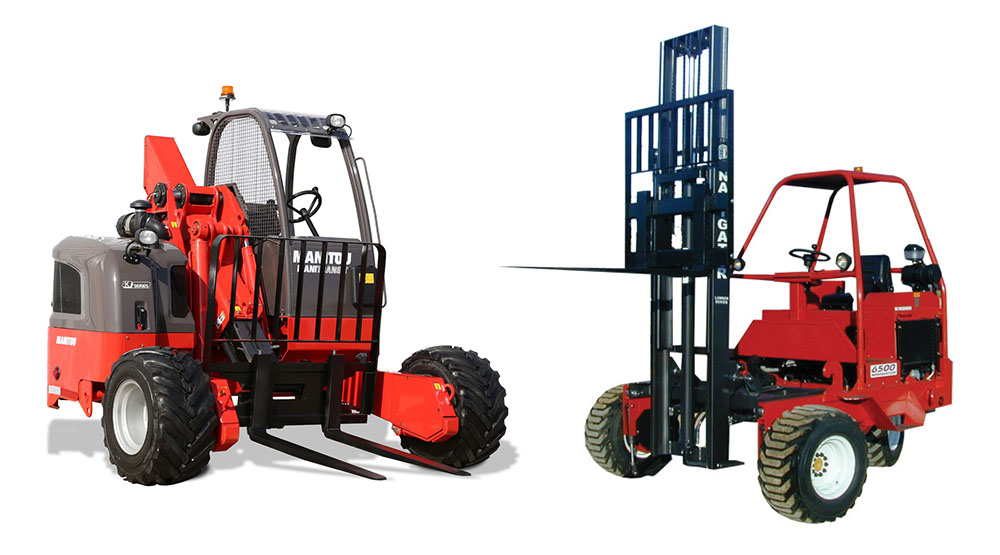 Truck mounted forklifts, also called piggyback forklifts, are mounted on the rear of a truck or trailer and used to load and unload from the back. These portable pieces of equipment assist drivers with material handling capabilities at sites without a loading and unloading bay. Traditionally, truck mounted forklifts are lighter and more agile compared to industrial forklifts.
Fallsway Equipment company proudly supplies two excellent brands of truck mounted forklifts, Manitou and Navigator.
Manitou offers a simple, yet effective solution to your material handling needs. Their truck mounted forklifts, TMT Series, focuses on increased efficiency and freedom from relying on customers and suppliers for loading and unloading, whether it is inside or outside.
Key features include:
Telescopic boom
Compact, lightweight design
Unmatched versatility
Sideshift technology
High traction and stability
Learn more about Manitou truck mounted forklifts and what Fallsway has to offer.
Navigator truck mounted forklifts are dynamic and used for a variety of applications. Ranging from 4,000 lbs. load capacity to 6,500 lbs., there is going to be a truck to fit your application. Navigator prides themselves in being the most reliable, practical, and user-friendly truck mounted forklift available. Thousands of hours have been used developing the Navigator series, as is apparent based on the satisfaction of their customers. Operators, mechanics, and business owners have all played a significant role in the design process of these machines.
Key features include:
Highly maneuverable rear wheel steer
Integrated counterweight, adding strength and capacity
Dynamic with options based on application and need
Engineered to be tough and reliable
Time-tested, proven design
Learn more about Navigator truck mounted forklifts and what Fallsway has to offer.
Manitou and Navigator are both extraordinary products with their own unique advantages and features. Contact us today to see which truck mounted forklift is best for you based on your application and needs.