Today's blog covers several forklift safety tips you can use to help keep your operators, pedestrians, and workers safe. As important and useful as forklifts are to your business, they are equally as dangerous. OSHA estimates over 120,000 forklift-related accidents occur each year with just over one million forklifts in operation in the United States. Knowing how to safely operate a forklift is key to reducing injuries and potential fatalities. It is imperative to make safety a top priority. Here are a few tips and best practices to keep in mind when developing your companies forklift safety program:
1. Operator Must be Certified
Simply put, operating forklifts should only be done by individuals who have been properly trained and have the proper license to operate the equipment. Not all forklifts are the same and neither is every forklift license. If your operators are not already certified, contact our Forklift Training department today.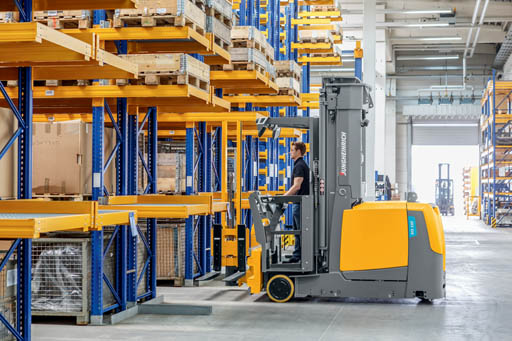 2. Know your Responsibilities as a Forklift Operator
As a forklift operator, you must comply with all government regulations and any company policies.
Wear personal protective equipment when working with hazardous materials, such as fuel or chemicals.
3. Wear Appropriate Clothing
Proper forklift operator attire can include safety/steel toe shoes, hard hats, gloves, eye and ear protection, high visibility clothing, as well as any additional protection that may be required depending on the environment. Having your operators tuck any loose clothing away can also help prevent injury as loose clothing could be caught on the machine, racking, or other obstacles. Your facility should clearly define what PPE is required when operating a forklift and strictly enforce those rules.
4. Inspect the Machine Before Every Use
Each operator should conduct an inspection of their forklift before putting it into service. These inspections should be shared with a shift supervisor to identify and log any problems or defects of the machine. Any equipment that is damaged or needs repaired should not be operated until it is fixed. Some common items on an inspection checklist are:

Test Operating Controls
Check Mast and Overhead Guard
Check Tire and Fluid levels
Check for any leaks
Check for any damage to the forks
Look for any other potential hazards or problems
5. Starting the Forklift
Use any steps or handguards to lift yourself properly into the forklift. Keep three points of contact at all times.
Ensure that all controls are within reach and the seat and mirrors are adjusted to the operator's needs.
Buckle up! Seatbelts save lives in cars and forklifts.
6. Be Mindful of your Environment
Even if you're not operating a forklift, it is important to stay safe and mindful on your job site.
Ensure safety signs are at all intersections where vehicles and pedestrians may meet.
Implement a floor marking system in your facility to separate pedestrian and vehicle traffic as much as possible.
Make eye contact with a lift truck operator so that you both acknowledge each other's presence.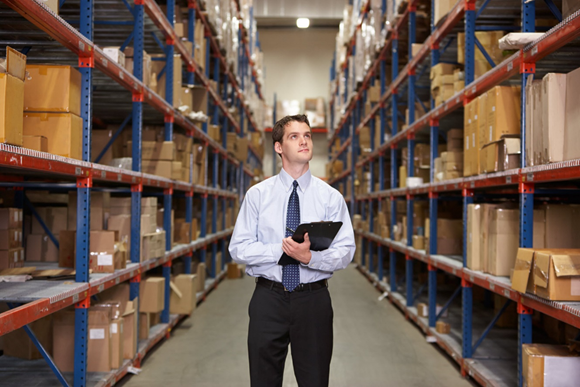 7. Monitor your Speed
The most important tip to improve safety and reduce accidents is to never exceed the speed limit that has been established by your safety team. Operate at safe speeds and your accidents will lower accordingly.
Take corners and turns slowly to reduce the chance of tipping.
Stopping and accelerating should be done slowly and at a safe pace.
8. Ensure Safe Visibility
Whenever possible, always drive with your load trailing the machine as your visibility might be impacted by the load on your forks.
Approach intersections and doorways with extreme caution.
Utilize safety equipment such as strobe lights, blue spotlights, curtain lights, and alarms to let others around you know a forklift is in operation nearby.
Be careful of your surroundings when navigating any ramps or inclines.
9. Avoid Fast Movements
Going along with tip 7, avoiding fast movements, and maintaining a safe speed will ensure a smooth operation.
Sudden turns can be dangerous in many ways, including losing a load, tipping the forklift, danger to surrounding people, and many other hazards. Play it safe and avoid any quick movements.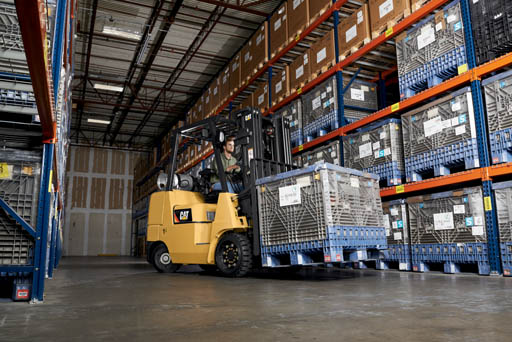 10. Forklifts carry Pallets, Not People
Operators should not allow other operators to "catch a ride" on the equipment unless another seat is fitted.
A forklift should not be used to elevate a person unless a OSHA- approved forklift work platform safety cage is being utilized.
11. Ensure the Load is Secured
You should not move or turn a forklift until the forks are fully under the load. You should not lift a load with one fork.
Ensure pallets and skids can withstand the weight of the load. Check the data plate of the vehicle and ensure that it can carry the weight of the load.
12. Parking the Forklift
Be sure to always park the equipment in a designated area.
Ensure the forks are fully lowered, apply the parking brake, turn off the engine, and then remove the key from the ignition.
Summary
Following these tips can help reduce accidents at your workplace. Remember, safety starts with you and by leading by example you can help maintain a strong safety culture. Always remember to brush up on your safety tips each year, safety processes change often and there will always be ways to improve.
Let us know in the comments below your thoughts, we want to hear from you! Do we have any additional tips you would add? If you have any questions or concerns about any of our blogs, contact us!