Ohio Forklift Repair & Service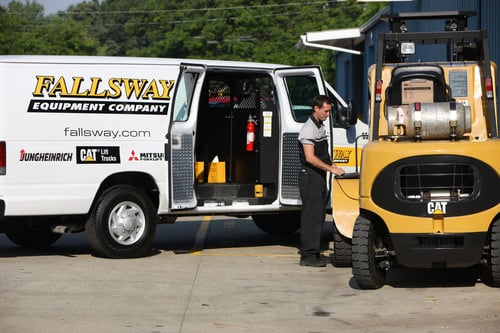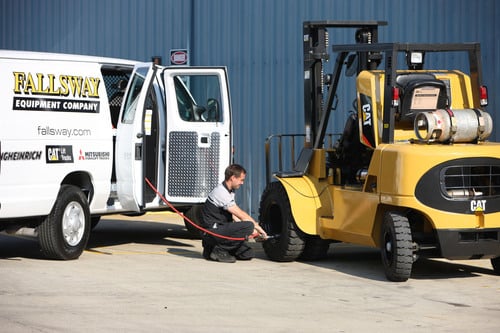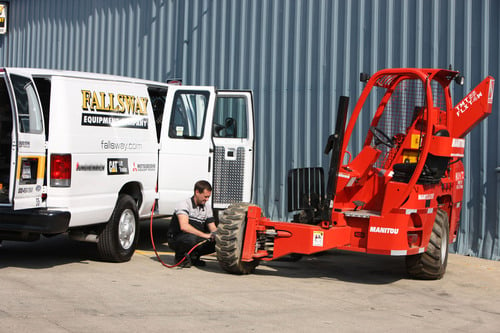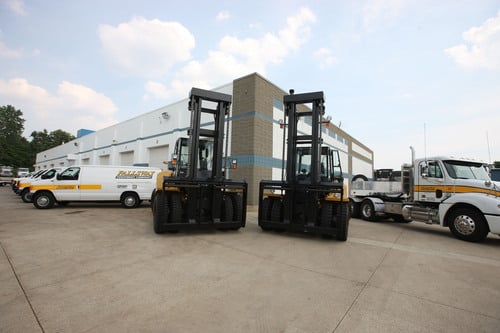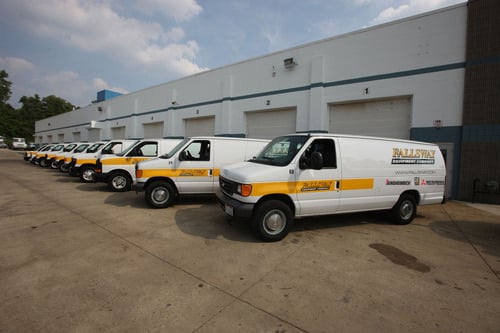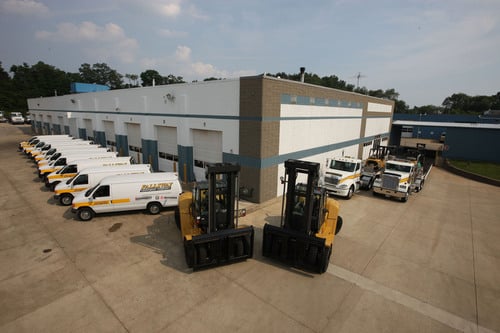 We understand that when it comes to servicing your forklifts, you want someone that knows what they are doing and will get the job done right the first time. We offer some of the most highly trained and experienced technicians in the industry. Our service managers, many of whom have been in our industry for decades, have the knowledge and expertise to solve any problem. They also guide and support our experienced forklift technicians. Each technician receives a minimum of 40 hours per year of lift truck training to better serve your needs. We are the one-stop-shop for all your forklift service, repair, and maintenance needs from simple check-ups to welding and complete overhauls.
Additional Forklift Repair & Service Features
In addition to our forklift services, we have a stable of tools that includes a 5-gas emissions tester, diagnostic computers, and other high-tech equipment to best serve you.
We also understand that when one of your forklifts go down, it is important to get that forklift back up and running in as little time as possible to minimize downtime. To best serve you, we have a large mobile fleet of stocked service vans allowing us to come to you for most repairs within an average 4-hour response time. We also have dock service vehicles that are fully able to take care of all your dock service needs.
Forklift Maintenance Plans
We offer Service Contracts for both Preventive and Total Maintenance. Our Preventive Maintenance plans include a 60-point equipment checklist at customized intervals that fit your business. Our Total Maintenance plan covers all repairs for a fixed monthly price. We also offer a Budget Billing Maintenance plan that bills a monthly flat rate. Check out our free mobile service app for all of your companies service requests at the touch of the screen. Fallsway Equipment services and repairs forklifts in Canton, Akron, Youngstown, Mansfield, and Marion, Ohio.
Want to learn more about Fallsway forklift repair and service? Contact us today!