Forklift & Material Handling Tires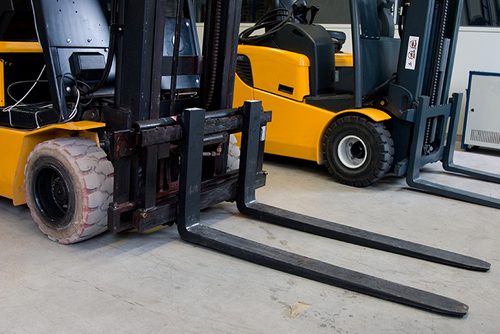 Trust Fallsway to assist and provide you with the forklift tires you need to get the job done. We carry cushion, pneumatic, and air pneumatic forklift tires and our material handling experts can help you choose the right tires for your application.
Pneumatic and Air Pneumatic Forklift Tires
Offering high performance and versatility, pneumatic forklift tires are similar to those found on cars and trucks. These tires are ideal for construction sites and lumber yards as they offer a strong grip on rough terrain. Solid pneumatic forklift tires are constructed with solid rubber and are less prone to punctures than air pneumatic tires—which are filled with air.
Cushion or Press-On Forklift Tires
Made of smooth rubber and fitted around a metal band, cushion (press-on) tires are cheaper and easier to maintain than their pneumatic counterparts. Cushion forklift tires are best for indoor and smooth surface applications as they do not offer traction like pneumatic tires. Cushion tires offer a tight turn radius making them ideal for smaller spaces.
Not sure which tires are right for you? Fill out the easy on-page form and one of our forklift tire experts will get back to you as soon as possible.
To learn more, read our informational blogs: What to Know When Buying Forklift Tires and When to Replace Forklift Tires