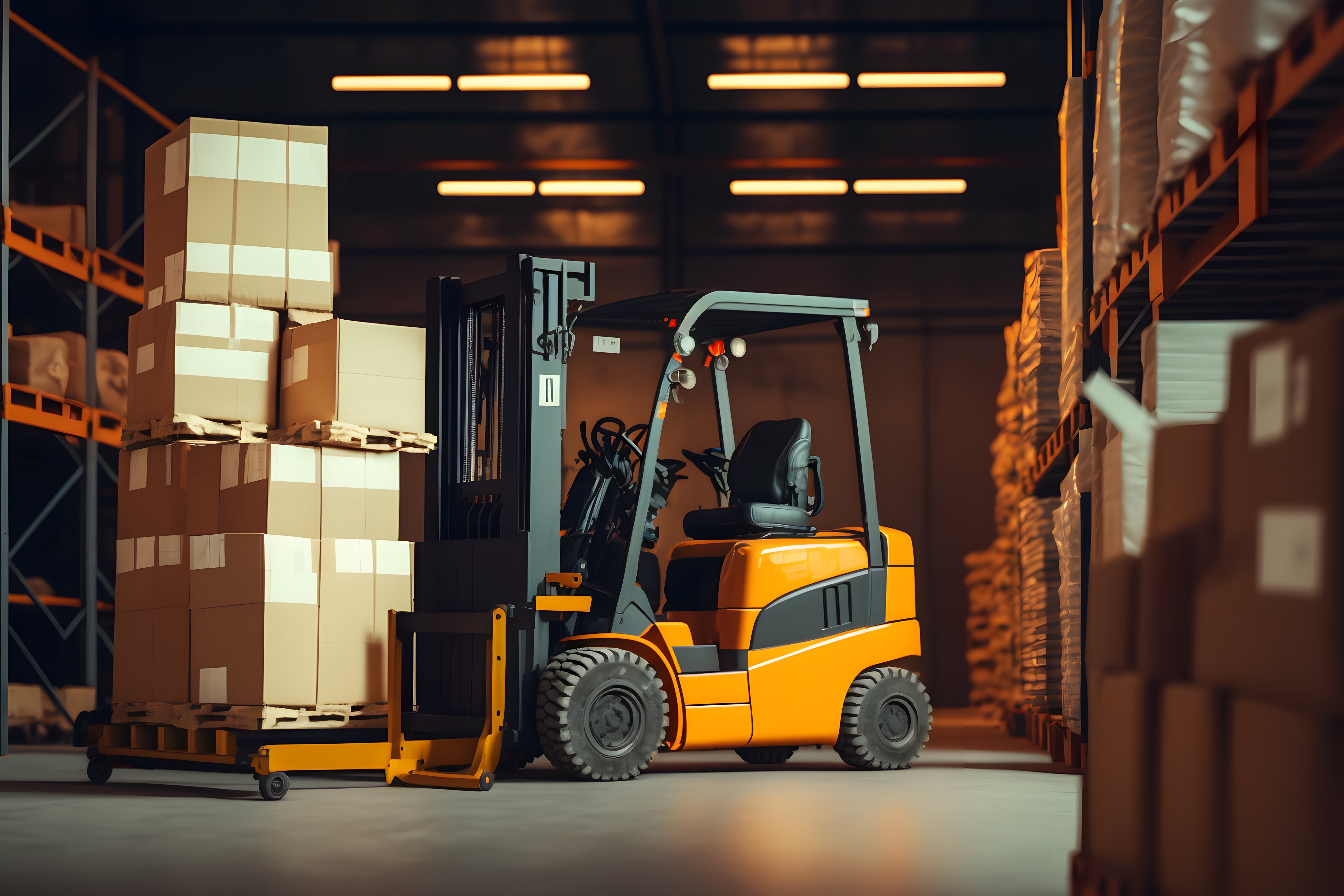 Forklifts are an important factor in maintaining warehouse productivity, but only when you observe the right safety precautions. Preventing forklift accidents should be a focus in your warehouse. With the right skills and mindset, you can improve warehouse forklift safety.
Forklift safety in the warehouse revolves around a few central themes: safety culture, training and best practices. Developing a safety culture means encouraging all employees to recognize how crucial it is to your operations. Everyone needs to be on board.
Here are five warehouse safety tips:
1. Training. Warehouse forklift safety begins with training. You need to meet OSHA safety requirements by training and certifying your operators. Ensure all forklift operators in your warehouse are trained, certified and participate in ongoing training to keep their skills fresh and up-to-date.

Fallsway offers forklift operator training programs that cover the fundamental knowledge of lift trucks and aerial equipment. We also cover:
Stability, balance and capacity

Pre-operational inspection

General rules of the road

Load-handling techniques

Proper refueling practices

Battery maintenance
We offer classes at our facility or on-site at your facility.
2. Properly positioned and secured loads. When forklift operators understand how to position and secure a load properly, it reduces the chances of a tip-over. Tip-overs are the leading cause of death in forklift accidents. Operators need to know how to load the forklifts correctly and ensure they are secured and balanced before moving them. This is why Fallsway forklift training includes an overall review of the correct way to stabilize and balance a forklift load and information about maximum capacity.

3. Understand and practice good warehouse maintenance. Keeping aisles clear and other housekeeping rules help forklift drivers and other warehouse employees stay safe. Understanding how to avoid debris and clutter goes a long way toward making forklift operation easier. Through our "general rules of the road" portion of the training, Fallsway describes best practices for operation of forklifts in a busy warehouse environment.

4. Warehouse Forklift Safety Culture. Developing a safety culture in your warehouse means everyone is focused on safety. This can cover a wide range of details, including maintaining a distance from other forklifts and warehouse employees, using the horn and lights when necessary and wearing appropriate safety gear, including hard hats, reflective clothing and safety shoes.

5. Forklift Inspection. By inspecting your forklift and knowing what to look for, operators can avoid accidents due to equipment or maintenance issues. Do not skip daily, pre-operational forklift inspection. Fallsway safety training covers a comprehensive list of necessary pre-operational inspections.
If you're interested in forklift training for your team, Fallsway offers operator training for Class 1 through 7 forklifts, as well as boom as scissor lifts. Learn more about forklift safety with our on-site forklift training.