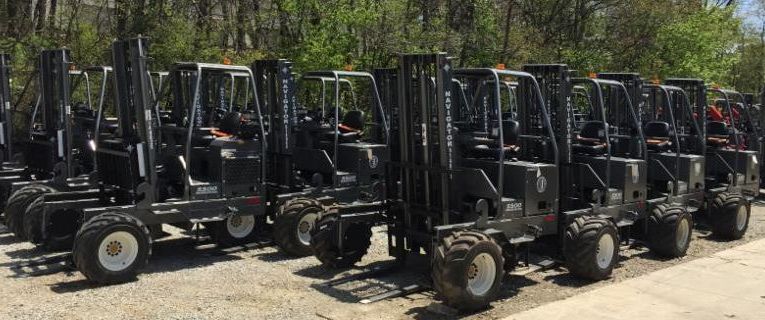 Today we are discussing truck-mounted forklifts and how they are used in today's world. Truck-mounted forklifts, also known as piggyback forklifts, are mounted on the back of a truck or trailer and load and unload materials from the trailer bed. A truck-mounted forklift is a valuable asset for any driver who handles materials from the back of their trailer. This equipment allows workers to manage worksites without a loading and unloading bay. They tend to be lighter and more agile compared to industrial forklifts.
At Fallsway Equipment we proudly supply two brands of truck-mounted forklifts in Manitou and Navigator.
Navigator
Navigator truck-mounted forklifts offer a dynamic range of uses in various work environments. They have lifting capacities up to 6,500 lbs for handling larger materials when loading a back of a trailer.
Key Features Include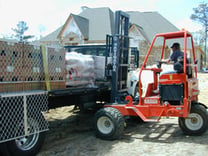 Highly maneuverable rear-wheel steer
Integrated counterweight, adding strength and capacity
Dynamic with options based on the application requirement
Engineered to be robust and reliable
Time-Tested, proven design
Manitou
Manitou truck-mounted forklifts offer a simple and effective solution to your material handling. Designed for top performance on rough terrains and can reduce unloading times due to its robust telescopic boom!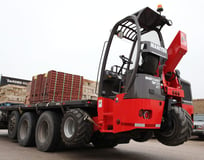 Key Features Include:
Telescopic boom, capable of extended reaching
Compact and lightweight for easy transport
360-degree view with no blocked vision
High Traction and stability with extra-wide, lugged tires.
Both the Manitou and Navigator truck-mounted forklifts are great options to have for rough terrain environments. If you are undecided on which one would suit your business needs, give one of our experts a call to help you make a decision! Click here to contact one of our Truck Mounted Forklift specialists and get a quote started!
Interested in learning more? Click here to view our truck-mounted forklift page!