Designed to be an alternative to a traditional ladder, the new Jungheinrich EKM 202 small parts order picker is a must-have. This forklift is typically used in applications that require order picking without a pallet, light maintenance, or retail outlets. But what makes the EKM unique to other Jungheinrich order pickers?
Ergonomics: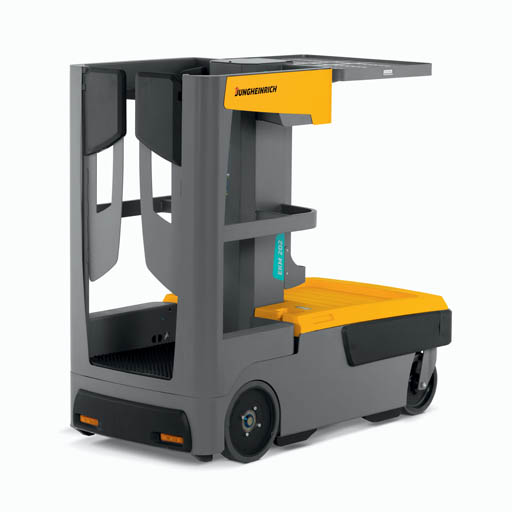 This Jungheinrich EKM 202 is equipped with many features that benefit the operator's comfort and safety. The EKM comes with a generous workstation that provides the operator comfort while driving and standing sideways to remove goods. The stand-on platform can be freely selected with the equipped sensor mat on the floor, providing maximum mobility in the workstation area. There is also an easy-to-use travel switch located on the right handles thumb position. While operating the EKM small order picker, the operator will feel safe and comfortable.
Productivity: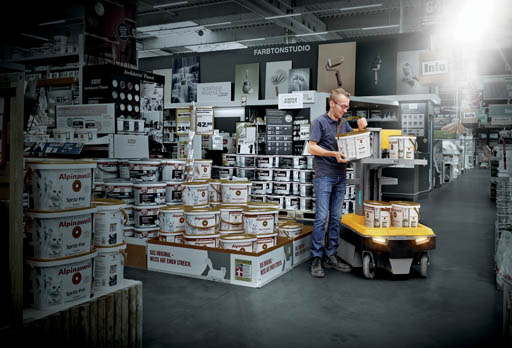 To make your job easier while operating, the EKM comes with a variety of options. The AC drive has a max speed of 5 mph to get you between jobs faster. It comes with two sorts of trays, a lower and upper tray for added storage and working space. Additionally, with the maintenance-free, 192-amp-hour battery, you'll experience less downtime and more usage out of your machine. And when you run out of battery, connect the onboard charger to the closest wall outlet for an easy charge.
Awareness: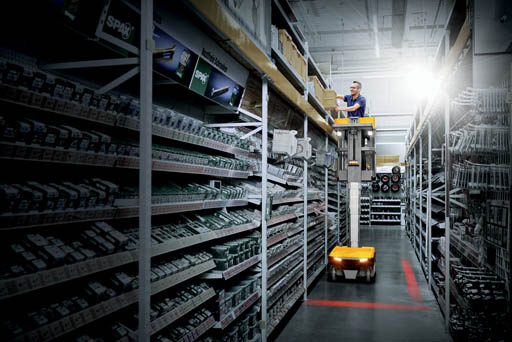 The Jungheinrich EKM has many factors that increase the operator's awareness while on the job. The sturdy mast gives the order picker added stability even at max heights. The operator can feel safe in the compartment with automatic closing doors so the operator can only lift the platform when closed. Another great feature with this forklift is the adjustable storage tray that can add extra visibility and additional comfort while at elevated heights.
---
Want to learn more about the Jungheinrich EKM 202 small order picker? Contact us at 855-662-4379 for a quote!
Updated 5/23/2019