EKM 202 Small Parts Order Picker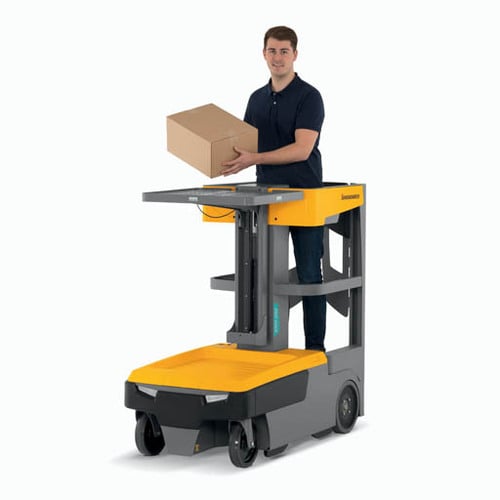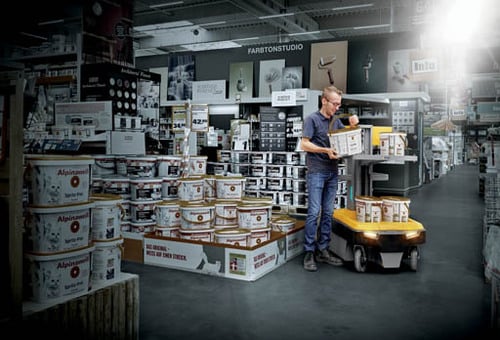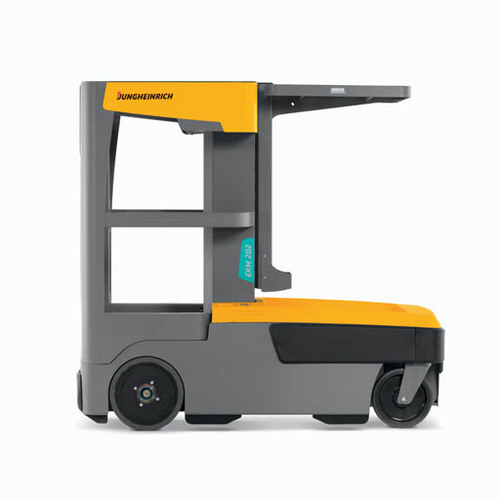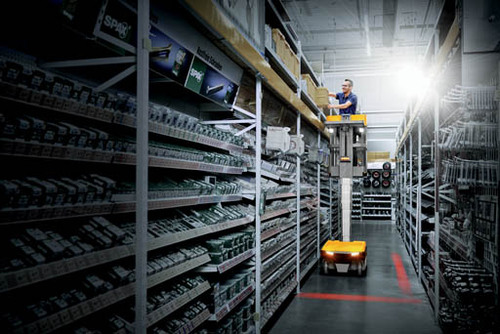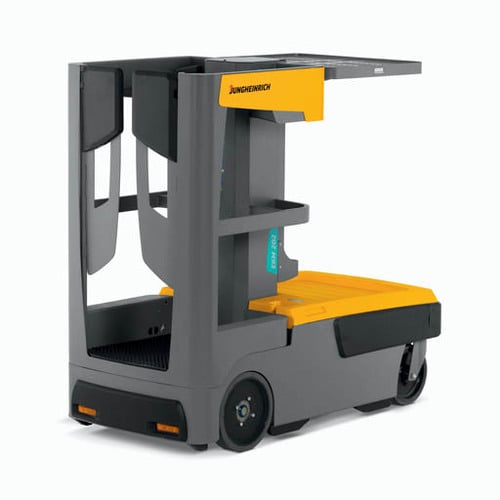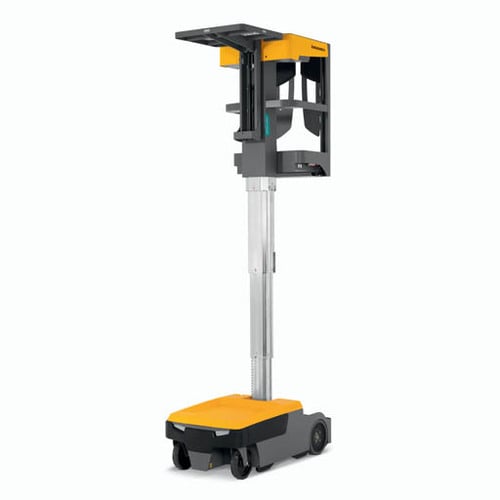 Fallsway Equipment is the exclusive distributor of Jungheinrich EKM 202 Small Parts Order Picker in Canton, Akron, Youngstown, Mansfield, and Marion, Ohio. We also distribute to Weirton, West Virginia, and Sharon, Hermitage, Farrell, and New Castle, Pennsylvania.
The EKM 202 is an effective alternative to using a conventional ladder. Designed for retail outlets, light maintenance applications, or small parts order picking without a pallet. This compact design offers versatility and ergonomics to increase productivity.
Awareness
With safety in mind, the doors will automatically close when entering or leaving the stand-on platform. The operator will only be able to lift up with the doors closed. Optional door lockings are released when the platform has been completely lowered so your operator can feel safe while in the air. An adjustable storage tray ensures maximum visibility in the direction of travel.
Productivity
The EKM has travel speeds up to 5 mph, allows the operator to get to their next picking location quickly. Reaching heights up to 17 ft. 4 in., have confidence with the stable mast you will reach the third rack level to change out price tags or overhead lamps without a doubt.
Ergonomics
Feel comfortable while working with padded doors for easy entry and operator comfort. Easy operation with travel switch with thumb-operation for ergonomic hand position.
Get a quote today on a Jungheinrich EKM 202 Small Parts Order Picker! Contact us at (855)-662-4379.
Forklift Equipment Information Request