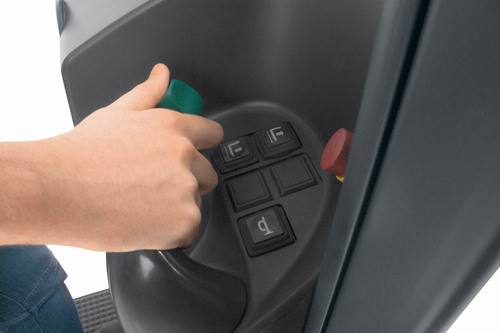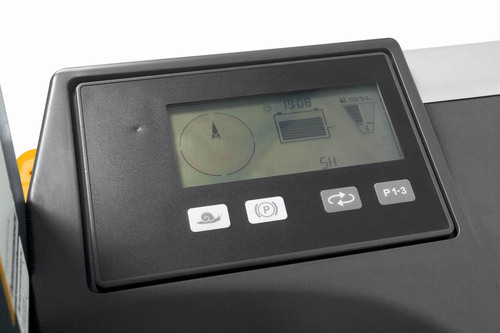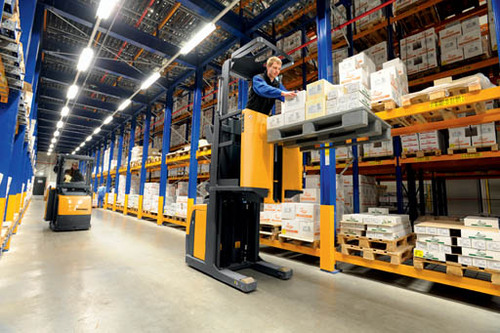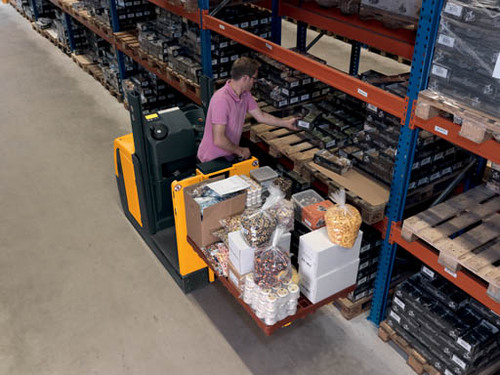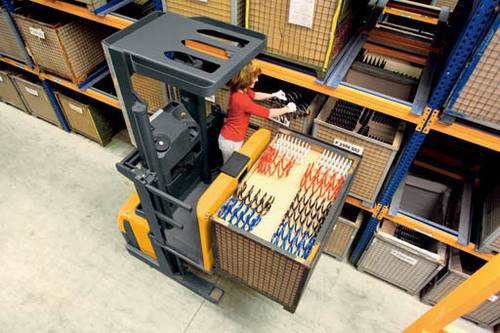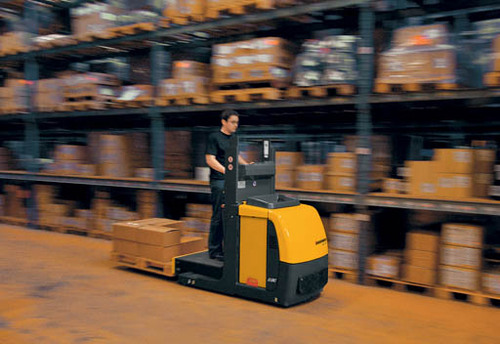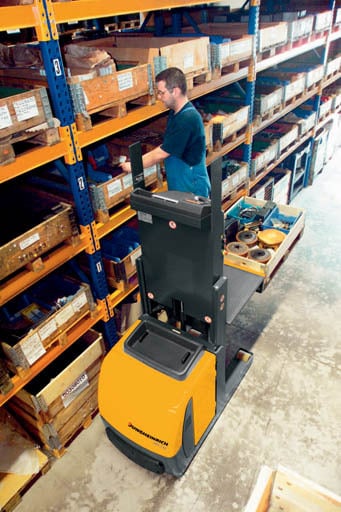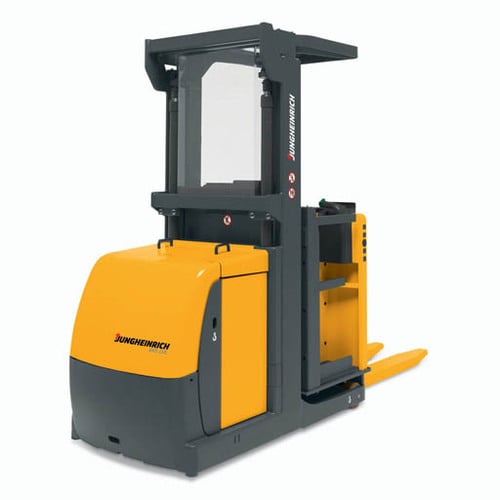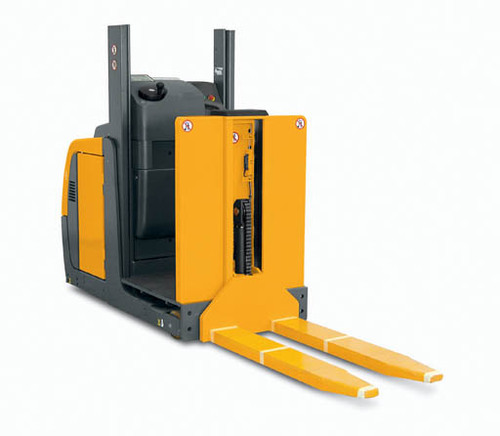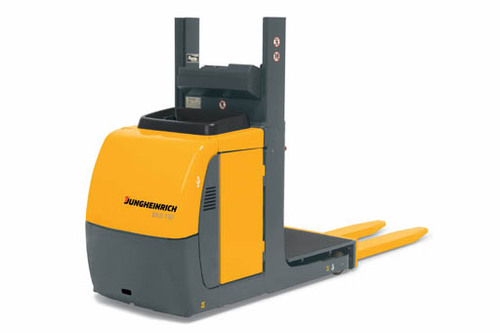 Fallsway Equipment is the exclusive distributor of Jungheinrich EKS 110 Order Picker in Canton, Akron, Youngstown, Mansfield, and Marion, Ohio. We also distribute to Weirton, West Virginia, and Sharon, Hermitage, Farrell and New Castle, Pennsylvania.
The EKS 110 is ideal for picking loads from the first to third levels of racking, with an optional load section and platform that rises up to a height of 118 inches. Using the EKS 110 to pick and create pallets increase overall productivity in the warehouse.
3-phase AC technology
Using Jungheinrich AC technology, the EKS 110 forklift provides greater power and a reduction in operating costs throughout the lifetime of the forklift. This AC technology provides efficient energy conservation while still having a powerful acceleration and reverse. The added benefit of no carbon brushes makes the traction motor maintenance free.
Smooth lifting and lowering
The EKS has an order picking platform that raises and lowers with the operator. This platform is controlled by a special modulation of the hydraulic pump and valves, giving it a smooth movement. Using this platform, an operator can easily pick individual pieces or boxes. With the addition of the cushioned platform, an operator can stay picking for a whole shift without fatigue.
Controlled travel
The EKS features Jungheinrich's SpeedControl system which enables the operator to control the speed at which the lift truck operates. With control over the acceleration, top speed, and regenerative braking, this forklift is extremely customizable, resulting in precise control over the forklift.
Contact us with questions about Jungheinrich Order Pickers, or give us a call toll-free at (855)-662-4379.
Forklift Equipment Information Request