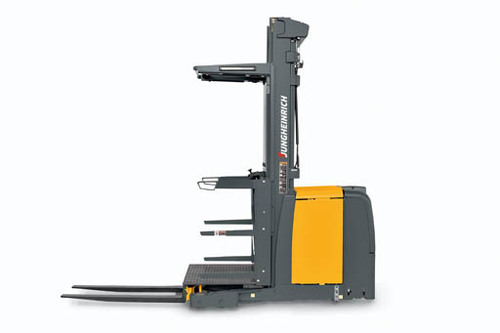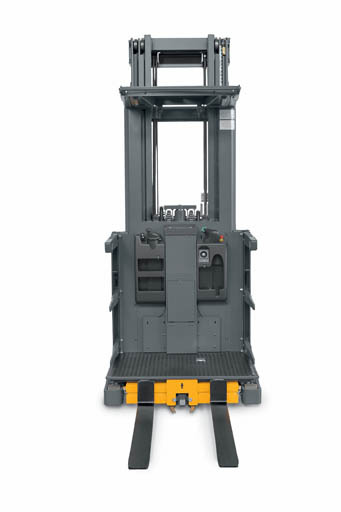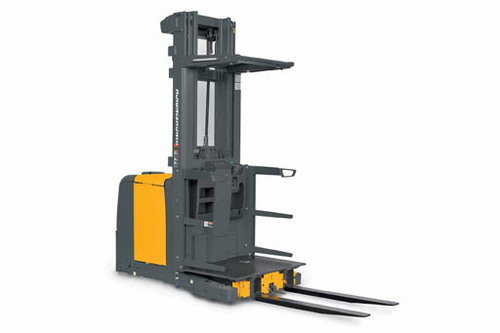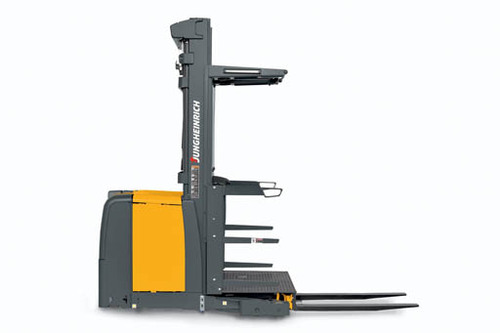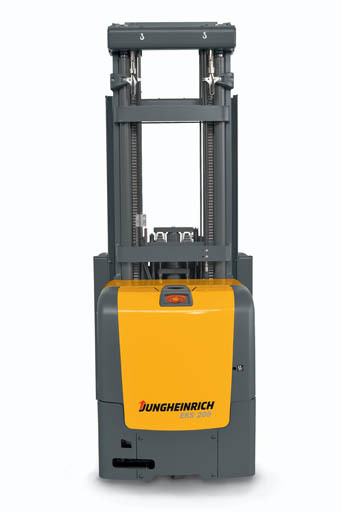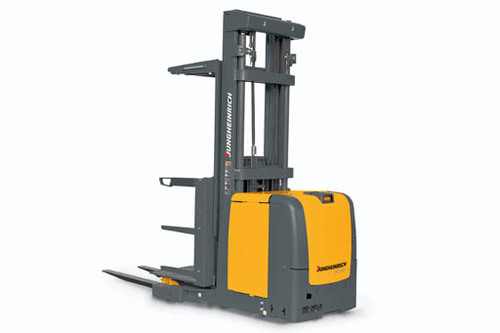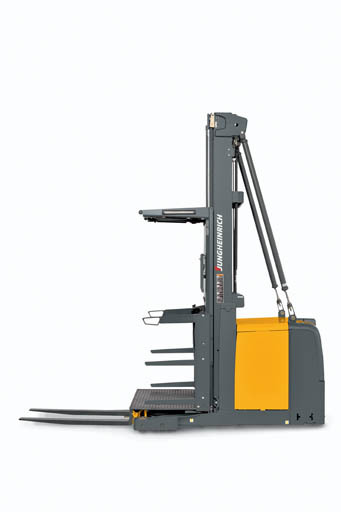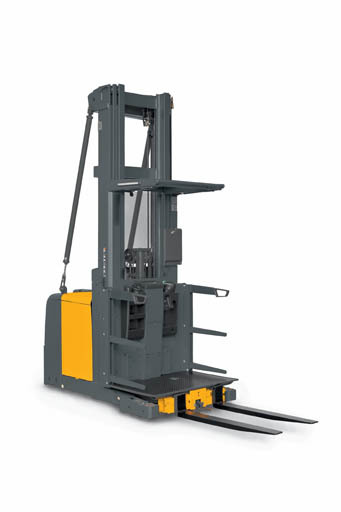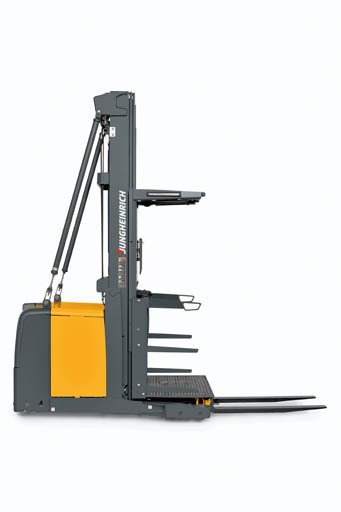 Fallsway Equipment is the exclusive distributor of Jungheinrich EKS 208/308 Order Picker in Canton, Akron, Youngstown, Mansfield, and Marion, Ohio. We also distribute to Weirton, West Virginia, and Sharon, Hermitage, Farrell and New Castle, Pennsylvania.
Jungheinrich EKS 208/308 order pickers are designed for high racking applications focused on high-level picking performance. The EKS's ability to be customized to meet height and lift requirements for any warehouse application makes it a versatile choice. The EKS 208 has a load capacity of 2,200 lb. and a lift height of 236 inches, while the EKS 308 has a load capacity of 3,000 and a lift height of 402 inches.
Efficient 3-phase AC technology
The EKS 208/308 turret truck uses advance 3 phase AC technology to run its drive, lift and steering abilities. With its low energy consumption, this truck can work the whole shift without worry. The 3 phase AC technology creates a precise high torque that makes handling the EKS easy and responsive.
Energy management features
Energy management is critical for any electric forklift. The EKS uses regenerative braking and lowering to feed energy back into the forklift battery to keep the unit running all shift long. The reclaimed energy lowers the overall energy consumed, thus creating longer working shifts between battery charges. With this added energy, the amount the battery needs to be on a charge also lowers, resulting in less downtime and greater productivity.
Ergonomics and comfort
Operator comfort in the EKS series is apparent in its use of a large footwell that makes for easy entry and exit, its unobstructed window of the load and the travel path, and comfortable seat for long shift and absorption of vibrations. An ergonomically designed control handle operates all hydraulic functions, creating an easy forklift experience for the operator.
Contact us with questions about Jungheinrich Order Pickers, or give us a call toll-free at (855)-662-4379.
Forklift Equipment Information Request