As a proud member of Mitsubishi Caterpillar Forklift America Inc (MCFA), Fallsway Equipment is pleased to offer a suite of online tools to help bridge the communication gap between dealers and customers. Lift Truck Solutions allows customers quick access to the information that is most important to them regarding their forklifts. In today's world, time is money, and that's why it's crucial for companies to maximize their uptime. Lift Truck Solutions helps you do just that.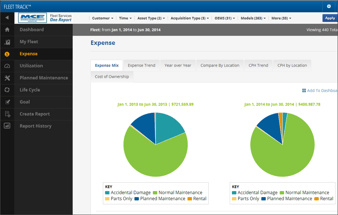 Fleet Track — A web application that provides the customer with an in-depth view of their entire fleet. This software allows the customer to make educated decisions when it comes to forklift fleet management. They can see answers to basic questions such as: How many assets do I have? Where are they located? How much does each truck cost me? Am I operating within budget?
Lift Link — A remote monitoring system that takes the guesswork out of service repairs and fleet management. The software allows you to see basic diagnostics as well as hour meter readings and fault codes. The information can be accessed via any computer or mobile device with internet connection. Once Lift Link is installed on your forklift it immediately begins communicating with Fleet track to let you know where your equipment is, what it's doing, and how it's performing. By using the Lift Link software it eliminates manually entering data into Fleet Track. This improves management efficiency and reporting.
OneBill — A billing application that consolidates multiple invoices for various customer locations into one electronic bill. It also features online account access for customers who can review the detailed transactions sorted by facility, business unit or region.
nGauge — An online parts store that allows customers to place orders 24/7. nGauge was designed for customers who do their own service work and are in need of a reliable parts distributor. nGauge allows you to browse product catalogs or search more specifically by part number or lift truck model.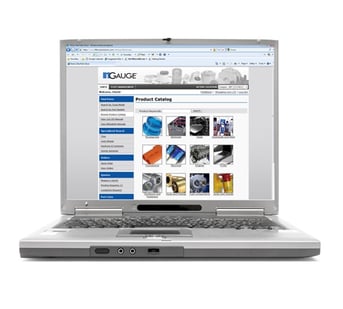 Have questions about forklift fleet management and Lift Truck Solutions? Contact us or call 1-800-458-7941