Forklift Fleet Management
Forklift Fleet Management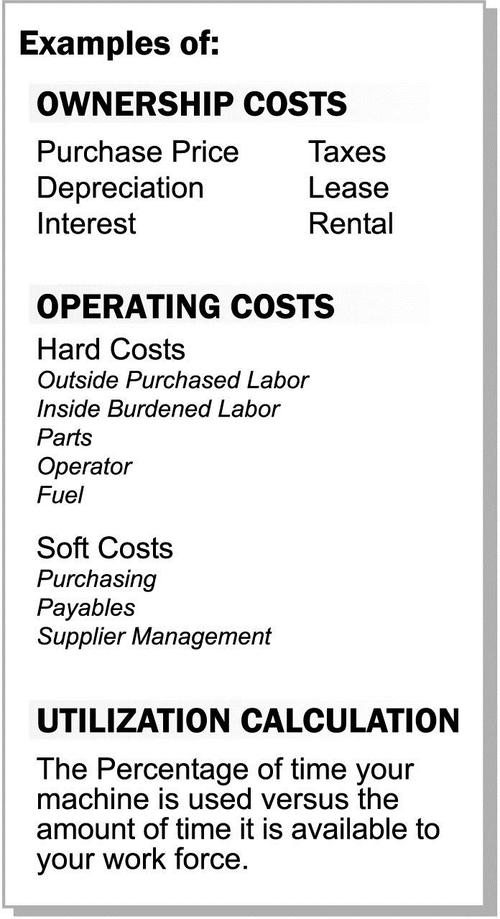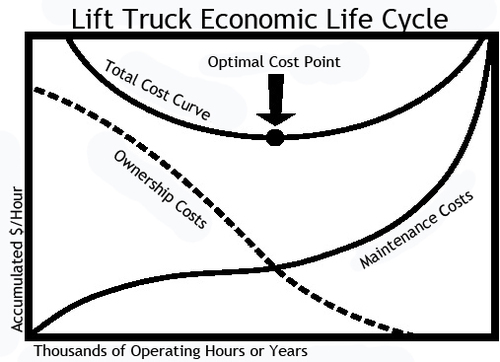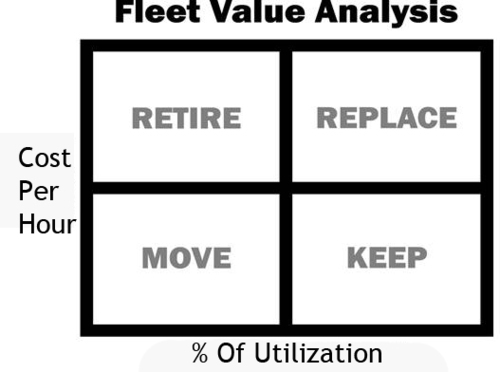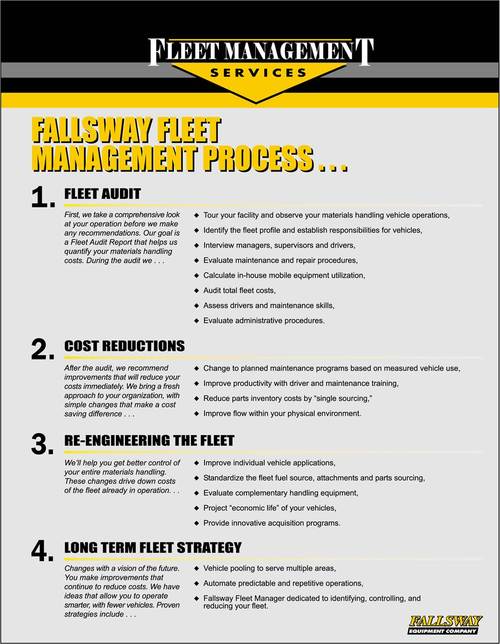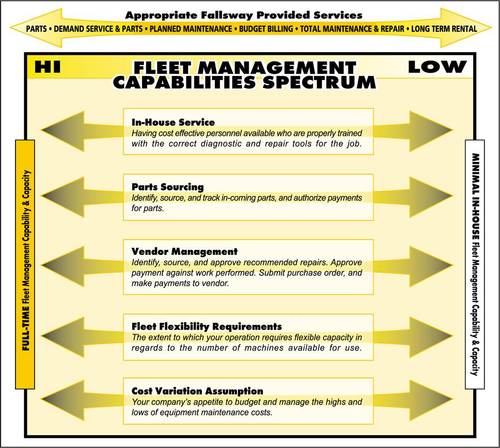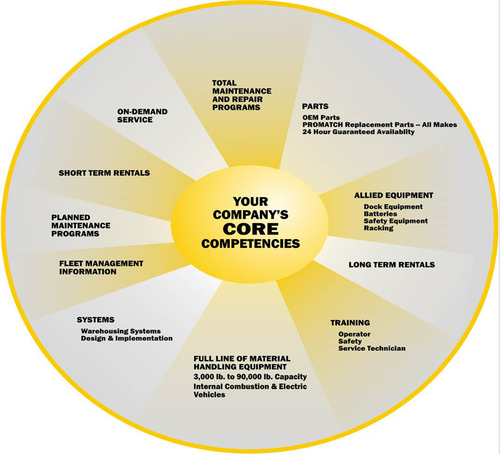 Whether your fleet consists of one or one hundred trucks, the tools and approach to minimizing your total cost for material handling equipment are the same. Your business must measure and track ownership and maintenance costs, combine this "total cost" with truck utilization, and then make informed management decisions to minimize costs and maximize equipment availability.

Here are some examples of costs incurred for fleet management:
Ownership Costs: Purchase price, depreciation, interest, taxes, lease, and rentals
Operating Costs: Outside purchased labor, inside purchased labor, parts, operator, fuel, purchasing, payables, and supplier management.
Utilization Calculation: The percentage of time your machine is used versus the amount of time it is available to your workforce.
Fleet Management Services Process
Every company's competencies for managing costs and maintaining material handling equipment are unique. Fallsway Equipment Company can help you get a handle on your costs and then help you decide what tasks your company is best suited to accomplish in-house. After that, we'll provide a best-fit mix of your competencies with our expertise to reach our combined goal of providing maximum uptime at the lowest cost per hour. Fallsway Equipment offers Fleet Management Services in Canton, Akron, Youngstown, Mansfield, and Marion, Ohio.
Fill out the form one of our experts will contact you to receive a free fleet consultation. Give us a call at (855)-662-4379!
Forklift Equipment Information Request