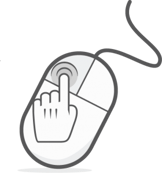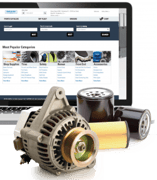 The increasing usage of e-commerce is not breaking news. To capitalize on this opportunity, while carrying out our mission to better serve our customers, Fallsway Equipment Company has implemented nGauge, an online portal to look up and buy forklift parts. nGauge is a direct source for high-quality parts that are aligned with our customer's unique needs. The goal of implementing this online catalog is to help minimize our customer's lead times while making it convenient as possible to buy parts. We get our customers exactly what they need when they need it.
For our customers, having their forklifts running is essential to keeping the operation running smoothly, and we understand that. When a truck is down, production is down. nGauge offers the ability to easily search for, order, and receive parts within 24 hours of the order being placed.
Another benefit of this valuable service is the wide variety of inventory available. Having over 4.2 million replacement parts, we are able to supply what our customers are looking for, no matter the make or model of the forklift.
The Parts Department at Fallsway works with nGauge to customize the customer's experience directly to their needs, and respond quickly to order and quote requests. In addition, order history and reporting features make it easy for us to help our customers stay on top of fleet management.
Using this online catalog is extremely simple, convenient, fast, and totally online. Contact us for more information about getting signed up for this free online program.