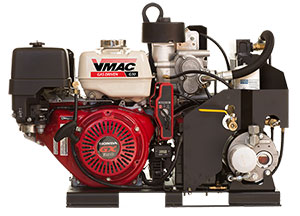 We are proud to announce that we have been mentioned in the December Edition of Modern Work Truck Solutions, along with our partnership with VMAC, a supplier of truck-mounted air compressors. The Modern Work Truck Solutions is a premier source for industry information and insight into the operations, maintenance, technology, and safety of light-duty, medium-duty, and heavy-duty work trucks. Their magazine is a great way to stay up to date with the latest stories and news in the industry.
Fallsway is a proud supplier of VMAC, the leader in compressed air innovation, and has been for the last 15 years. We work with them to provide high-performing and affordable truck-mounted air compressors to our customers. Thanks to unmatched support, great products, and high-value, Fallsway and VMAC have enjoyed an extremely successful relationship.
This article in Modern Work Truck Solutions Magazine goes into detail about how VMAC and Fallsway worked together to be a solutions provider and create a great relationship with a customer. Thank you to all involved!
Click to read the article: Finding an Affordable Gas Rotary Screw Air Compressor!