For decades the hand pallet truck has been the most essential tool in material handling, providing the lift assistance needed for loading and unloading pallets on location. One pallet jack Fallsway offers is the CAT Hand Pallet Truck, engineered for its versatility and strength. These trucks are relatively small and use integrated hydraulics to raise and lower the forks for easy pallet transportation. Their compact size has made them ideal for use in warehouses, shops, and industries where they can be used in all sorts of applications.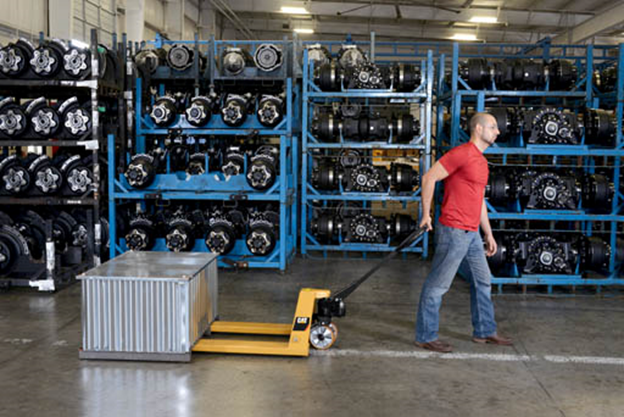 Dimensions
27" x 48"
Capacity
5,500 lbs
Features
Reinforced Ergonomic Handle
Entry/Exit Roller System
13 Grease Zerks at the Pivot Points
Adjustable Push Rods
Warranty
1 Year On Pump – Full Pump Replacement
6 Months On All Other Parts
Price
$399 each plus a $20.00 delivery charge
If you would like to learn more, contact us today! Don't forget we also offer a full range of power pallet trucks that you could explore here.