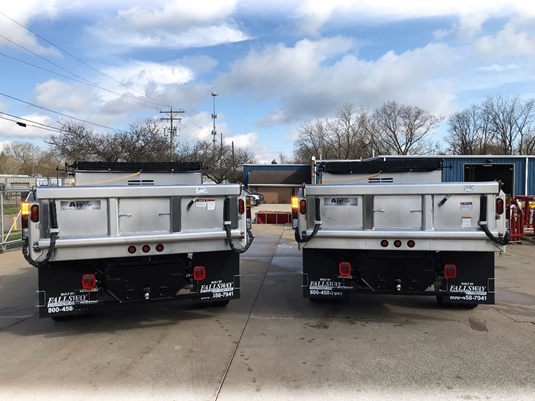 When you need a quality dump body, look no further than Air-Flo. A leader in manufacturing quality truck equipment, Air-Flo provides top-of-the-line steel and aluminum dump bodies. The Pro-Class Series Body combines a sleek look with rugged durability. This body features dual side wall construction with a full welded boxed top rail providing quality strength. The smooth design of this model will perfectly match any chassis and will give you years of dependable service.
Some features of the Pro-Class Series Body include:
Horizontal lines and gussets with smooth rounded corners for a modern finish.
Body sides are constructed with 2 sheets of 10 ga. Steel for rugged durability.
Double-wall sides form a fully boxed top rail and include a 45-degree sloped, dirt shedding subrails.
The 94" inch wide body is fully welded, with 10 ga. steel throughout.
Quick-Latch® tailgate latching system makes tailgate operations a breeze.
The body under structure is built with 3" structural steel channels spaced every 12" and supported by 5" structural channel longitudinal.
High lift capacity scissor hoists with a factory-installed body prop are standard.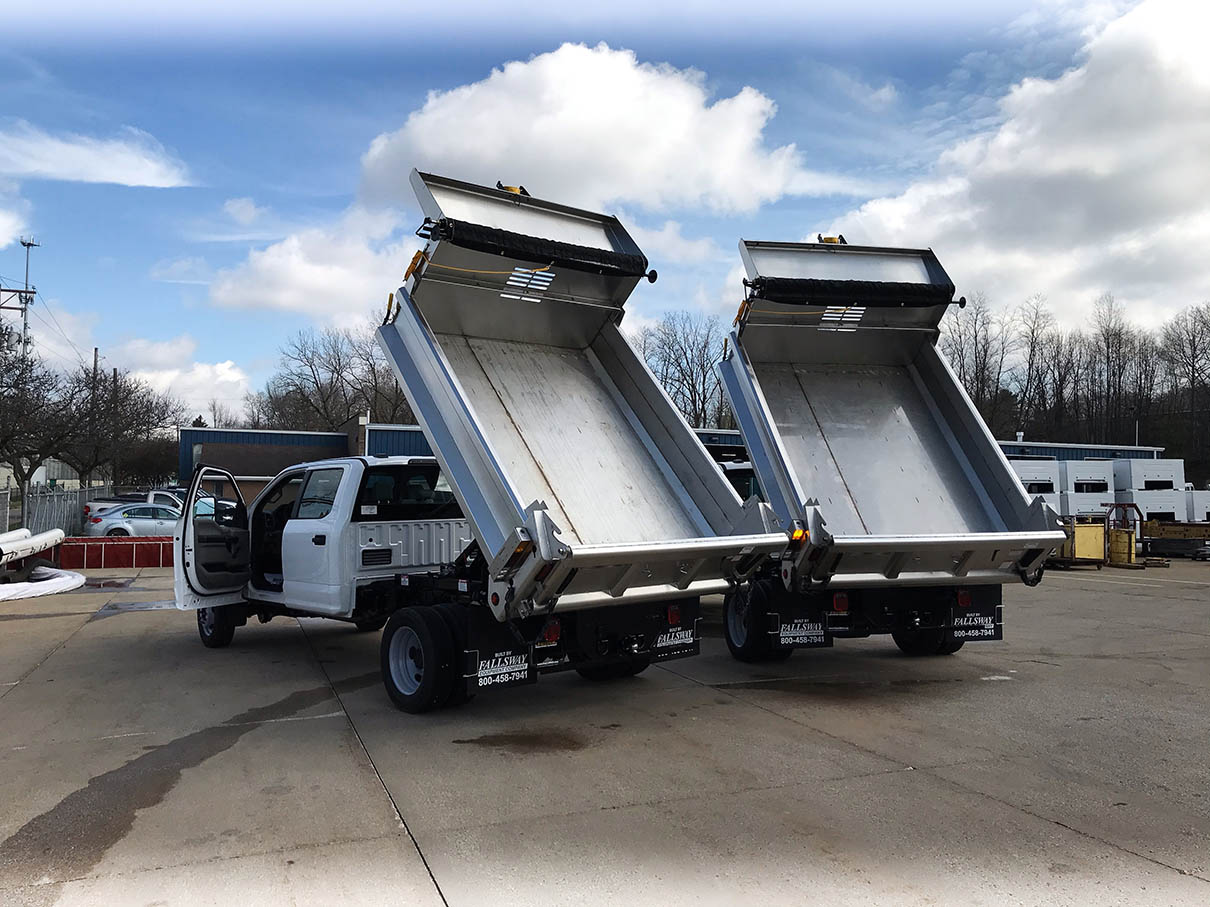 Interested in learning more about our Air-Flo Steel Dump bodies? Contact us today!