In early January Jungheinrich announced the launch of its Jungheinrich Lithium-ion battery technology. When compared against traditional batteries, Lithium-ion offers superior energy efficiency, zero maintenance, and longer life cycles providing greater uptime and productivity.
Today the batteries span across more than 40 electric forklifts across the Jungheinrich product line. Lithium-ion technology provides greater energy efficiency than traditional lead-acid technologies. They provide a greater depth of discharge and a constant voltage, which means it offers stronger power even while the battery is at a low charge. The batteries' high level of efficiency when charging, plus the use of energy recuperation technologies while braking, combines to offer more than 20 percent in energy savings for your business.

Jenna Reed, a Product Marketing Manager at Jungheinrich had this to say, "We're excited to launch our Lithium-ion battery power solutions to the North American market. The Jungheinrich Lithium-ion battery technology combines proven technology with an efficient battery management system. The combination is extremely powerful, translating into greater run times and increased productivity. Customers who are seeking to transition from lead-acid to Lithium-ion technology can also save considerably on overhead expenses, such as battery supply, chargers and in some instances even fleet size."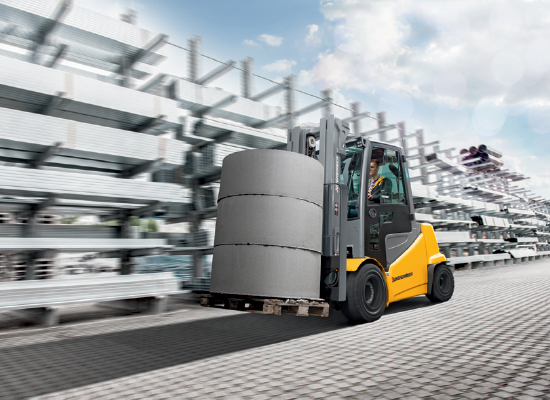 These batteries can last up to three times longer than the traditional batteries of old. Their remarkable endurance and consistently high efficiency can save on power costs. The new Lithium-Ion technology is also maintenance-free and does not emit gas. This capability eliminates the need for battery care such as maintenance and infrastructure needs, resulting in a lower fleet management cost depending on your application.
To learn more about Jungheinrich's Lithium-Ion solutions, contact us today!