Being flexible is often a trait of successful businesses. Whether it is seasonal peaks, unexpected changes in operations, or sudden breakdowns of your lift trucks, Jungheinrich offers a solution: Just Rent. With a robust inventory of all their electric products as well as specialized reach trucks, order pickers, and turret trucks, Jungheinrich's rental program is your go-to source for warehouse material handling.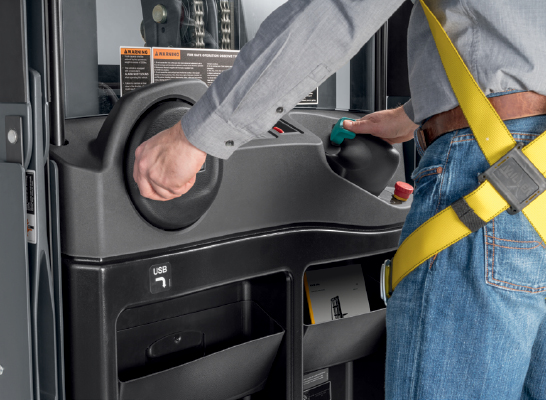 Rent for Added Flexibility
When you are looking at your options for rental forklifts, we know you need trucks that are energy-efficient, responsive, and operator friendly. Jungheinrich's expertise in both forklift technologies and design provide excellent productivity for your business.
Key advantages:
Longer run times on one battery charge
Intuitive controls for easy and precise operations
Lower total cost of ownership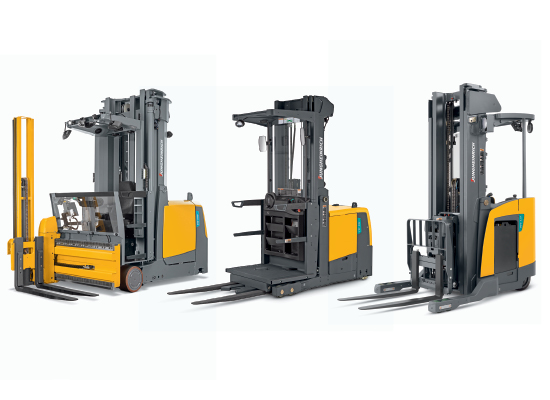 Available Trucks
Turret Trucks: Capacities up to 3,400 lbs. Lift heights up to 570"
Order Pickers: Capacities up to 3,000 lbs. Lift heights up to 366"
Reach Trucks: Capacities up to 4,500 lbs. Lift heights up to 450"
Available Options: Warehouse Navigation, Order Picker Aisle Guidance, Freezer Conditioning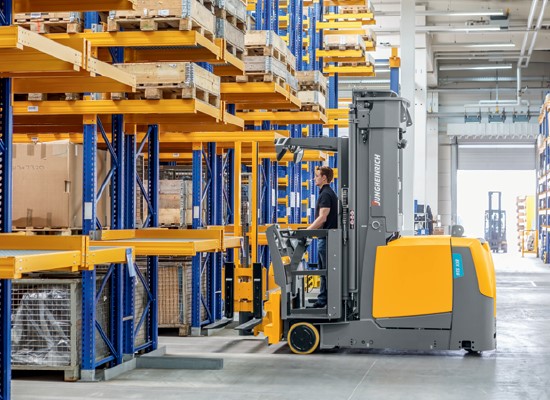 Different Truck Options
Freezer Conditioning
Includes display with integrated heater and a wire mesh mast guard designed to withstand cold environments, available on ALL models.
Order Picker Aisle Guidance
Another available option is wire guidance with programmable performance options that can be tuned to your operation, including travel speed and lift height control by way of an RFID aisle transponder.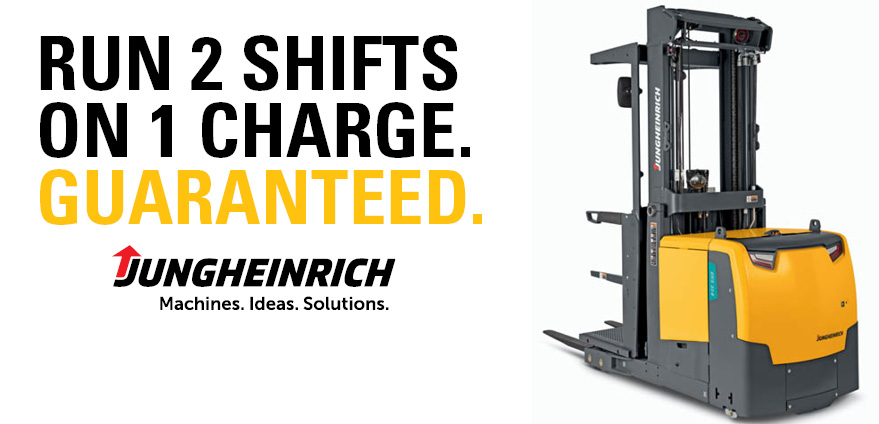 "2 Shifts 1 Charge" Program
Experience longer run times with Jungheinrich – up to two shifts on one battery charge. Experience the productivity and reliability that your business demands.
Your Trusted Source
Whether it is tomorrow or 6 months from now, Jungheinrich's rental program is here to keep your business running at peak conditions.
Fallsway's Rental Fleet
Click here to view our Rental Equipment. In addition to our extensive in-house offerings, we also have the capability to pull from the National Fleet program for more unique trucks.
Contact Fallsway Equipment today for:
Quick response times for rental requests
Return rentals as needed
Extend your rentals for added flexibility
Comprehensive rental service