We are excited to announce our redesigned rentals website is live! The site includes changes to navigation, with newly added dropdown menus for quick access. We have also changed the structure of our content, breaking down our rentals into categories such as forklift rentals, boom lift rentals, telehandler rentals, etc. For our customer's convenience we have made the website easier to navigate, faster, and now allows the customer to request a personalized quote for their operation.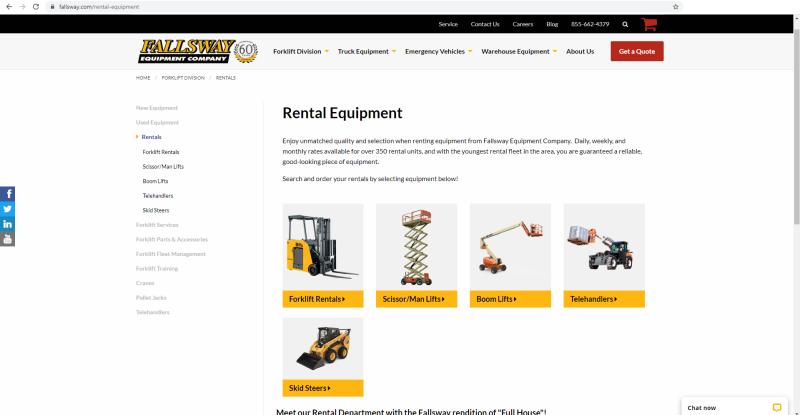 When we started the project, we had a ton of ideas, many of them from our own customers. We wanted a more modern website that allows our customers to not only see our rental models but also see the prices for daily, weekly, and monthly rates. Once that was done, the next step was to develop a cart system allowing our customers to request the quotes on one or multiple rentals. Once that was finished many other smaller but impactful changes were made, all to make your experience on our Rental site that much better.
So, go ahead, click here to try it out. We hope you like the changes! Our rental department is always still available at 800-758-5204 if you have any questions.