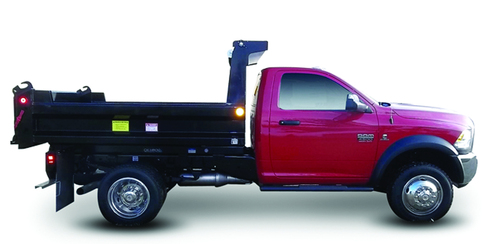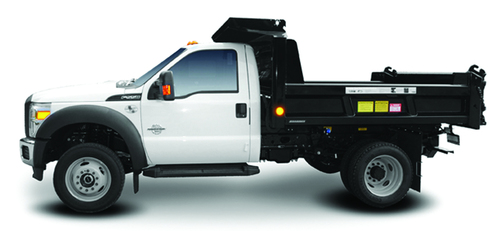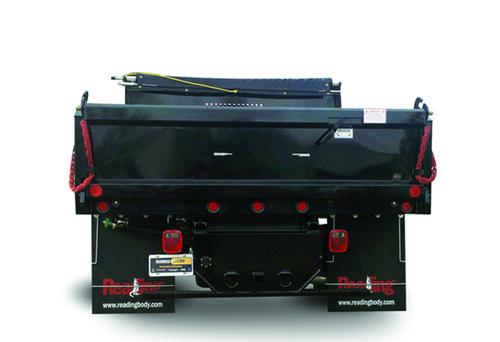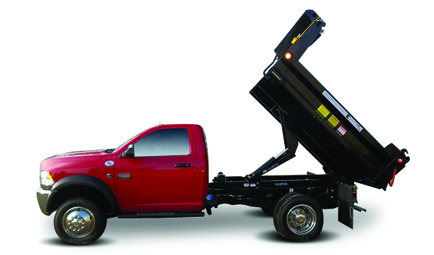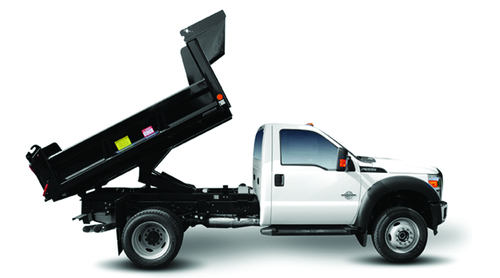 Reading Dump Bodies are commonly used in construction, nurseries, masonry, and hauling. No matter the task, dump bodies help move bulk with efficiency. Reading Dump Bodies are available in steel or aluminum, with the option of drop sides for extra unloading ease. Drop sides provide the ability to lower either side of the dump body for loading and unloading of palletized materials. The underbody hoists make unloading bulk material a quick process.
Marauder Steel Standard-Duty Dump Body
The Marauder Dump Body is built using the highest quality materials and processes available. The use of A60 galvanized steel material assures that Marauder will perform better against rust and corrosion than any other steel dump body in its class. This, in addition to Reading's exclusive 12-Stage electro-cathodic acrylic immersion prime process and a 100% polyester powder coat finish, proves to be the most durable on the market. Structural reinforcement comes from state-of-the-art engineering. The body's durability is reinforced with features like: dual wall construction, a continuous weld design, heavy duty tailgate hardware, full height front radii corner posts, full depth rear corner post, intermediate radii bolster design, L.E.D lighting & wear points equipped with grease fittings and a tapered floor for easy clean-out.
The understructure incorporates an inter-laced long sill and cross sill design, reducing the mounting height and significantly preventing the 'wash boarding' effect commonly found in stacked understructure bodies and provides a lower center of gravity for a more stable dump truck at highway speeds when loaded.
Maurader SL Dump body
The Marauder SL Dump was designed for maximum payload and increased fuel efficiency. The trapezoidal crossmemberless understructure provides better floor support and limits uneven deformation in the floor plate. The understructure design also allows the body to be washed down easier, eliminating road salts and other pre-wetting corrosives. The product receives Reading's exclusive 12 stage immersion prime process and durable abrasion-resistant polyester powder coat finish. The Marauder SL is backed by Reading's three-year limited warranty on body and hoist.
Marauder Drop-Side Dump Body
The drop-side Marauder dump body contains all the standard features and options of the Marauder dump body, with the additional advantage of steel or aluminum drop sides. Marauder dump bodies are covered by a 3-year limited warranty.
Our team can answer your questions about dump bodies for your business. Contact us today!
Truck Equipment Information Request