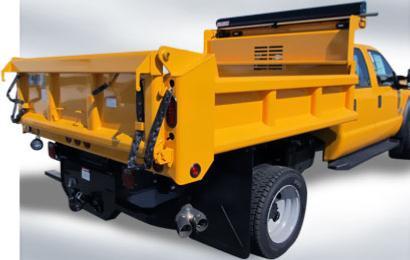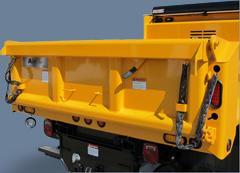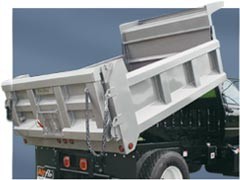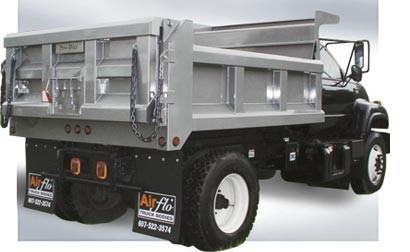 Air-Flo dump bodies combine great looks with rugged durability. The dump body trucks feature dual sidewall construction with a full welded boxed top rail for exceptional strength. The smooth clean lines of the Pro-Class® will match perfectly with any modern vehicle base frame and will give years of dependable service. This Pro-Class body comes with the option of drop sides. Hinged sides drop vertically. Sides can be easily removed to convert your dump body to a flatbed type body. The advanced designed scissor hoist provides unbeatable load lifting power and load dumping stability. The entire floor is supported by 3" structural channel cross members on 12" centers.
Learn about our dump body trucks for sale from Air-Flo to find the right one for your business.
Pro-Max Dump Body
Air-Flo's Pro-Max Dump Body features a modern design and enhanced strength and durability. It's crossmemberless body and trapezoidal longitudinals allow for efficient operation. Learn more about the Pro-Max Dump Body.
Pro-Class Dump Body
Featuring steel body sides and double wall sides for increased strength and durability, the Pro-Class Dump Body is both sleek and reliable. Find out how its high lift scissor hoist will improve your operation.
Have questions about Air-Flo truck bodies? Contact us today!
Truck Equipment Information Request