ETV/ETM 214/216/216i Reach Truck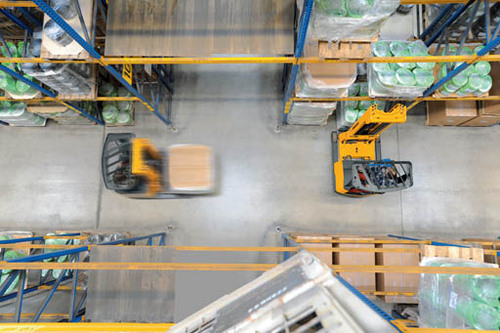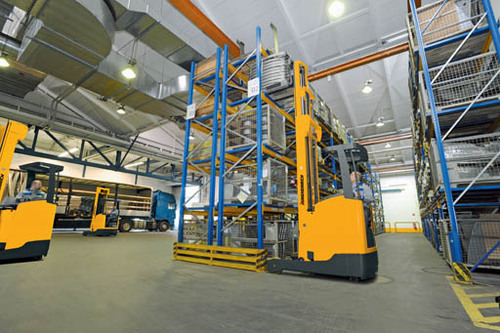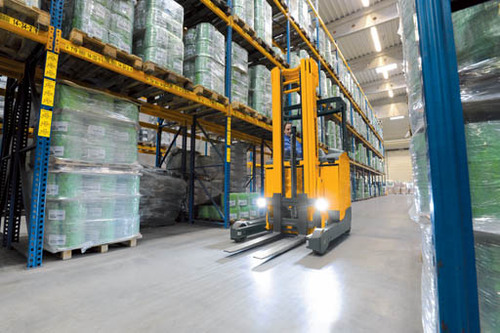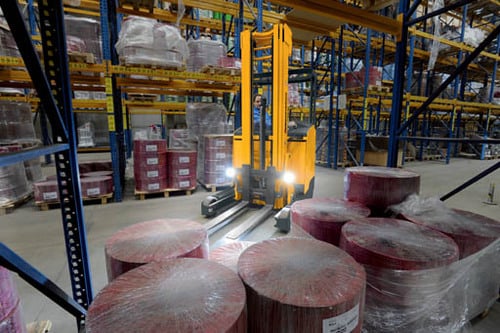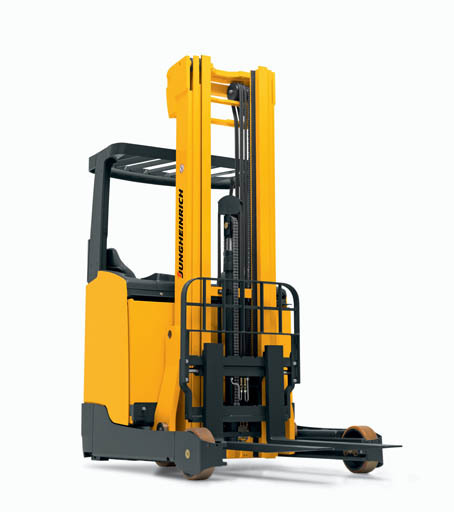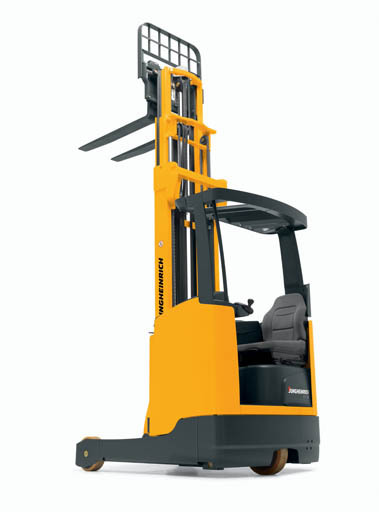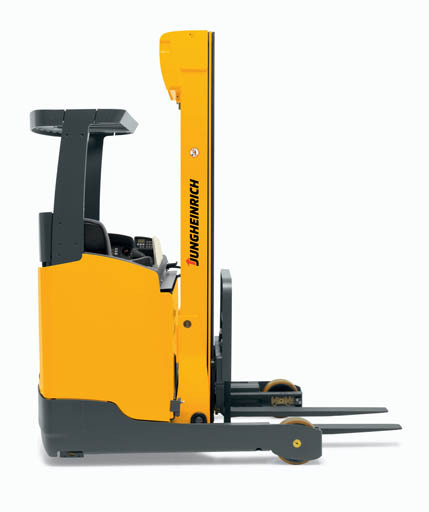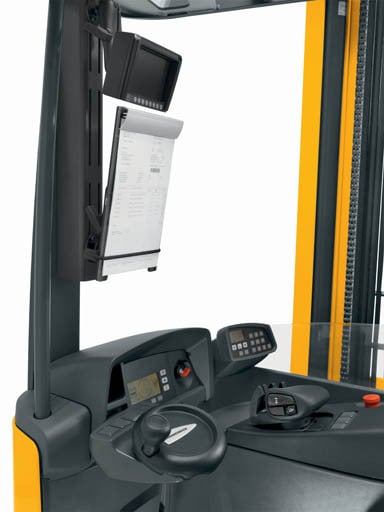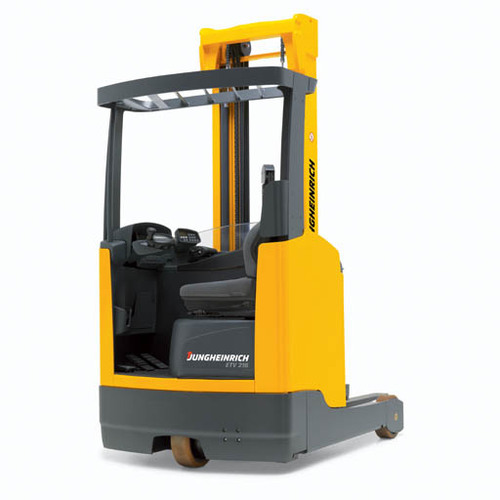 Fallsway Equipment is the exclusive distributor of Jungheinrich ETV/ETM 214/216/216i Reach Truck in Canton, Akron, Youngstown, Mansfield, and Marion, Ohio. We also distribute to Weirton, West Virginia, and Sharon, Hermitage, Farrell and New Castle, Pennsylvania.
The ETV/ETM 214/216/216i series of reach trucks delivers ideal operating conditions for efficient stacking and retrieval at lift heights and in narrow aisle applications. These reach trucks are ideal for situations in which the operator handles pallets in drive-in racking or operates in single or multi-shift applications. With its ergonomic and spacious operator compartment, the operator stays productive all day long.
Enhanced operator comfort
Operator comfort is enhanced through ETV/ETM reach truck features. Easy access operator controls, adjustable seating options, and plenty of space for the operator to move around freely make this reach truck ideal for the operator. With extras such as automatic side shift positioning and horizontal positioning, the ability to create an ergonomic layout for the operator is possible through ETV/ETM series.
The ETV/ETM series reach truck comes standard with 3 phase AC technology in the drive, lift and steering motors. This technology enables the reach truck to have powerful and precise acceleration, while also allowing the forklift to operate for up to two shifts on one battery charge, as well as quickly change direction. An automated system keeps the operator from speeding around corners, ensuring better overall safety.
Performance enhancing options
The ETV/ETM is available with performance-enhancing options that make the operator's job easier which enhance the productivity of his shift. Drive Plus increases speed by 2 mph, Lift Plus increases a loaded lift speed by 30 FPM, and Lift Control increases tilt and reach speeds up to specific lift heights and load weights.
INTEGRATED LITHIUM-ION BATTERY OPTION
Now introducing the ETV 216i sit-down moving mast reach truck with integrated lithium-ion battery!
Short Charging Times
No charging rooms or ventilation required!
No gas build up
No battery exchange required.
Longer Servicing life and lower maintenance costs compared to lead-acid batteries.
5-year warranty on Lithium-ion battery.
Want to learn more about the ETV 216i Lithium-ion battery option? Click here for more details!
Contact us with questions about Jungheinrich forklifts, or give us a call toll-free at (855)-662-4379.
Forklift Equipment Information Request