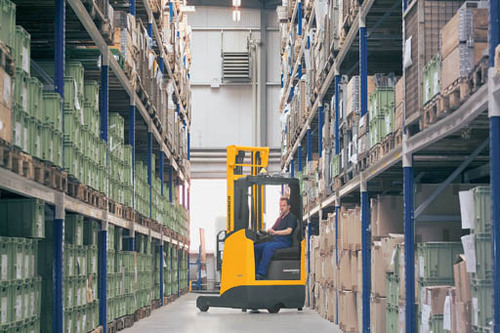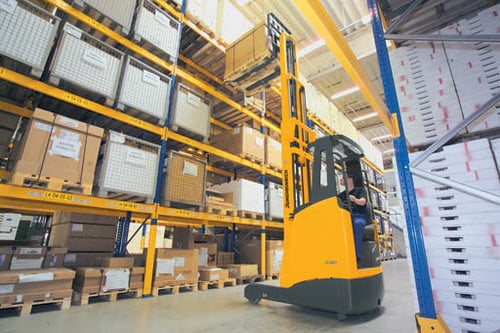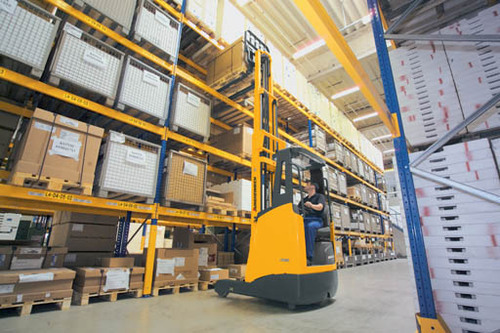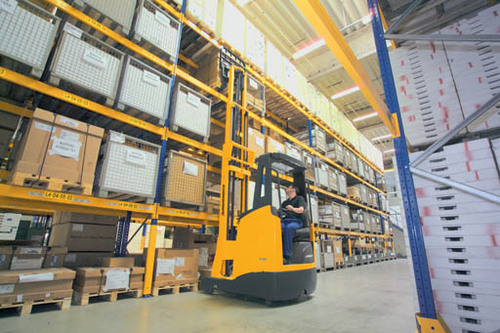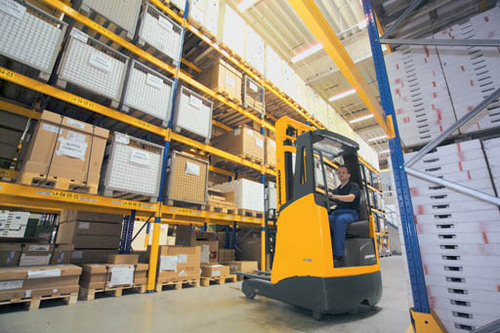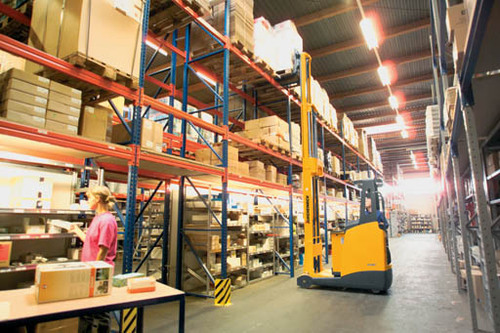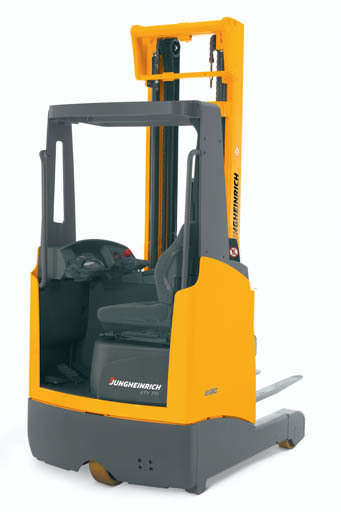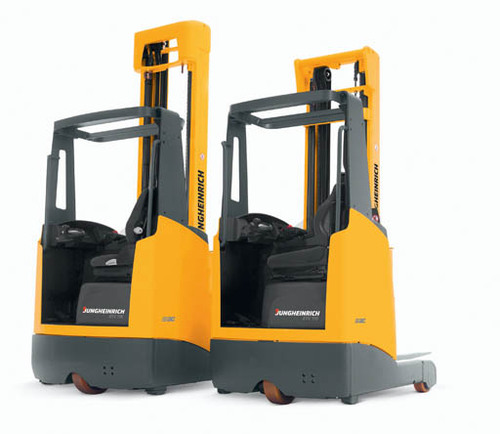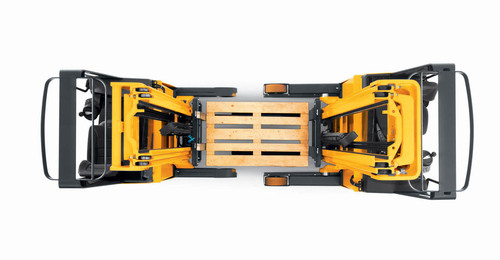 Fallsway Equipment is the exclusive distributor of Jungheinrich ETV 110/112 Reach Trucks in Canton, Akron, Youngstown, Mansfield, and Marion, Ohio. We also distribute to Weirton, West Virginia, and Sharon, Hermitage, Farrell and New Castle, Pennsylvania.
Space-saving construction, 4th generation 3-phase AC technology and a spacious and ergonomic operator compartment are the strengths of the ETV 110-112 Series of Reach Trucks. With its slim support arms, the ETV 110/112 reach trucks allow for more space through narrow working aisles, creating more room during the operation. Overall, these reach trucks provide the best solution for cost-effective stacking and retrieval at high lift heights and in confined spaces. Be it during the handling of pallets in narrow or low areas or single or multi-shift applications, these lift trucks can be customized for a variety of applications.
The ETV 110-112 Series of Reach Trucks features space-saving construction, 3-phase AC technology, and an ergonomic operator compartment. Working in narrow aisles and creating more work room is accomplished by its slim support arms. The ETV 110-112 reach truck provides cost-effective stacking and retrieval at high lift heights and in confined spaces. With the ability to be customized for a variety of applications, from tight aisles to multi-shift applications, the ETV delivers.
high-performance reach truck mast
Jungheinrich's patented mast-reach cushioning and automatic reduction in speed when the load is above the free lift height are features that categorize the ETV forklift as a high-performance reach truck. This forklift also offers excellent visibility of the load making the operator confident in their ability to correctly place the load in racking and continue on with the next load. This forklift has a lift height of up to 34 feet.
ergonomic operator compartment
The ETV operator compartment offers superior working conditions for any high-pace warehouse application. With three different seat configurations--seat position, backrest, and body weight--the ability of the operator to switch between and maintain their stamina throughout the workday increases greatly. Operator controls are easily located and handled by the operator in any position offering quick and responsive movements and lifting.
operator display
Real-time data is critical to the performance of the operator, which is why the ETV has a high-quality control panel that shows important information instantly, such as travel direction, wheel position, battery status, and lift height. With three adjustable travel programs available, the ETV is ready for an operator to get to work.
Contact us with questions about Jungheinrich forklifts, or give us a call toll-free at (855)-662-4379.
Forklift Equipment Information Request