ETR 340 / 345 / 335d Reach Trucks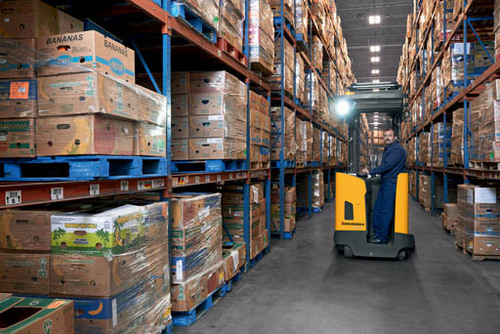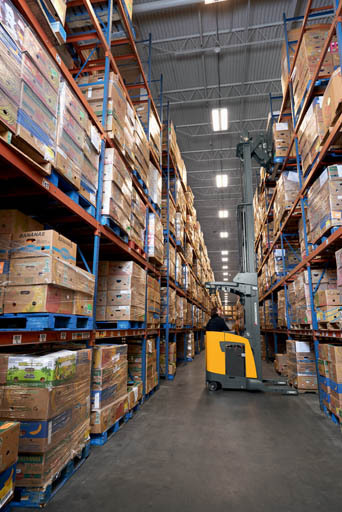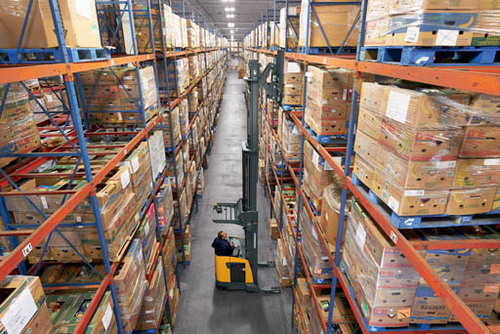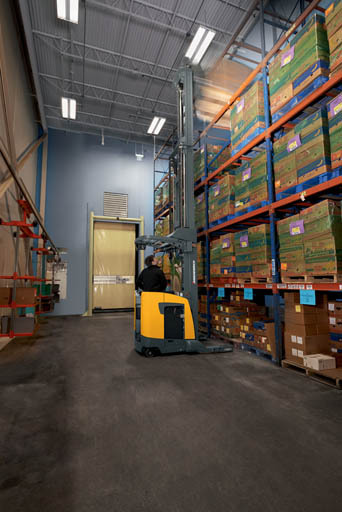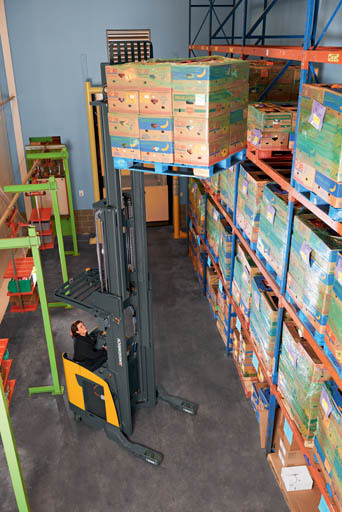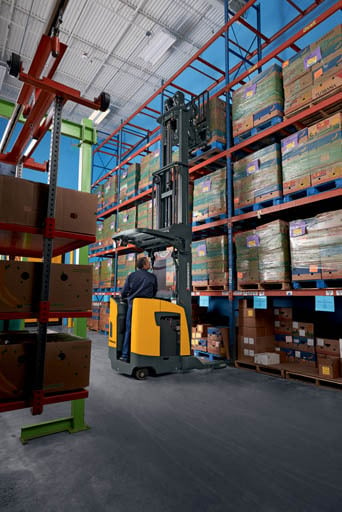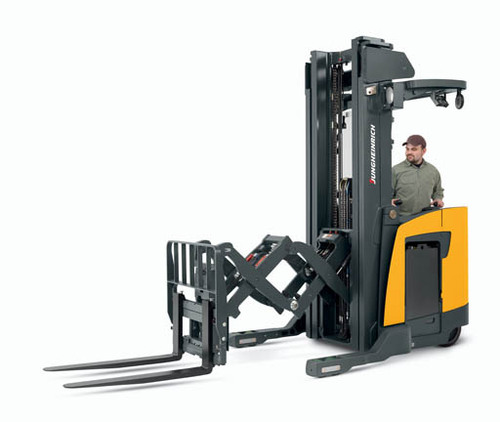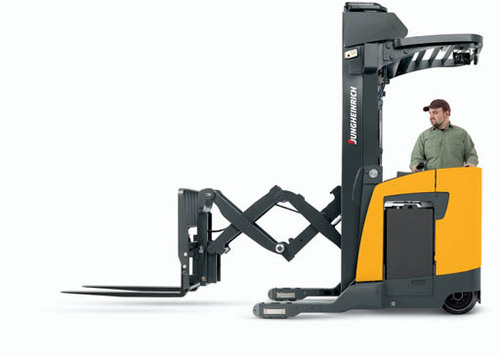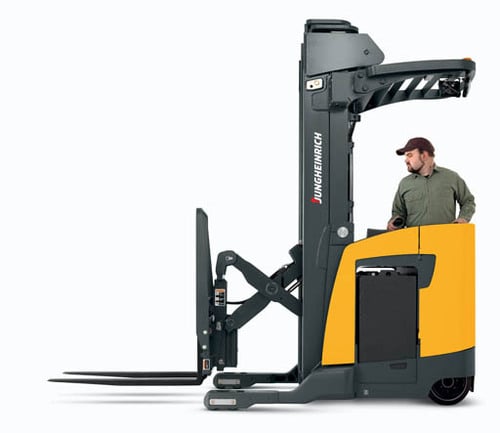 Fallsway Equipment is the exclusive distributor of Jungheinrich ETR 230 / 235 / 340 / 345 / 335d Reach Trucks in Canton, Akron, Youngstown, Mansfield, and Marion, Ohio. We also distribute to Weirton, West Virginia, and Sharon, Hermitage, Farrell and New Castle, Pennsylvania.
The ETR 230/235/340/345 single reach trucks and 335d deep reach trucks boast robust performance – moving more pallets per hour and dropping overall cost of ownership – while maintaining operators comfortable and productive.
The Jungheinrich ETR 230/235/340/345 single reach truck and the 335d deep reach trucks are designed to add performance to your warehouse. The ability to move more pallets while keeping the operator comfortable and productive decreases overall cost of ownership. With its advanced 3-phase AC technology, precise operation of travel and informative display panel any operator can effectively use the ETR.
Higher Performance, Greater Productivity
The ETR series of trucks are built with productivity in mind and has the ability to run up to two shifts on a single battery charge. With a hydraulic system that is known for its speed and reliability, the ETR can reach a lifting speed of 160 feet per minute, with a fork height of 450 inches. The innovative 3-phase AC technology delivers precise speed controls, rapid acceleration, smooth directional changes and regeneration of energy when braking.
Premium Ergonomics, Improved Awareness
Operators need a spacious and ergonomic compartment from which to work and the ETR provides multiple features to enhance their experience. From the low clearance step elevation, an operator focused multifunction control handle and a large viewing window, the operator will enjoy a comfortable work environment.
excellent visibility, space saving design
Visibility and truck design is critical for operator safety and productivity. The ETR has an enhanced-visibility with a resilient mast, rollers and mast rails. These features also ensure that the ETR can confidently place and retrieve loads at all lift heights. The ETR's space-saving design will greatly help in racking applications where space is at a minimum.
Contact us with questions about Jungheinrich forklifts, or give us a call toll-free at (855)-662-4379.
Forklift Equipment Information Request