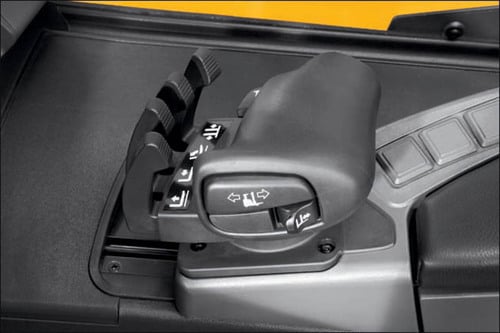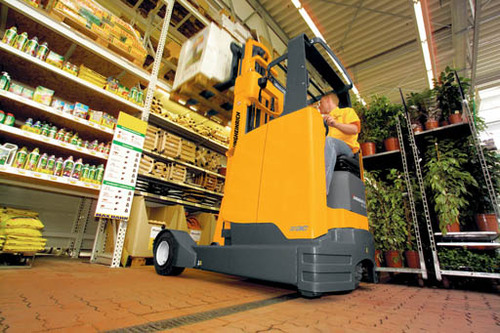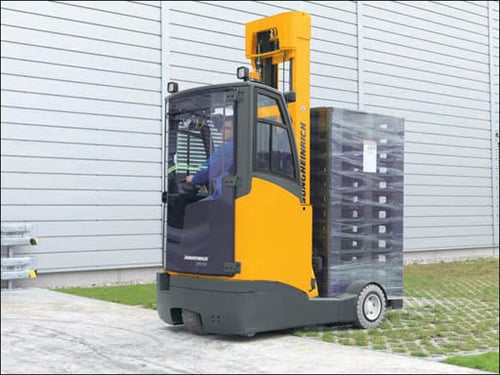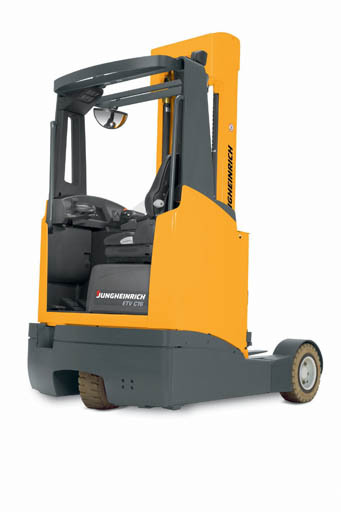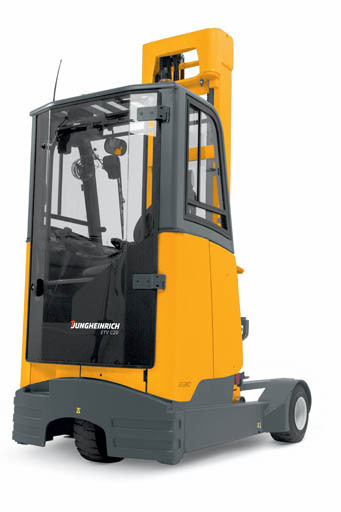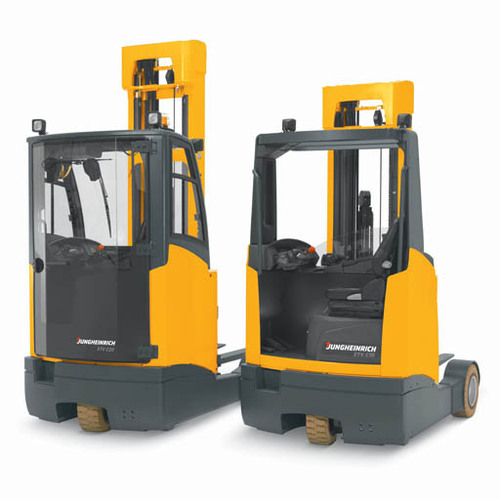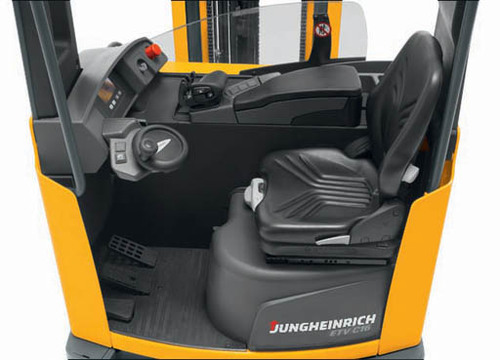 Fallsway Equipment is the exclusive distributor of Jungheinrich ETV C16/C20 Reach Trucks in Canton, Akron, Youngstown, Mansfield, and Marion, Ohio. We also distribute to Weirton, West Virginia, and Sharon, Hermitage, Farrell and New Castle, Pennsylvania.
The ETV C16/C20 series of reach trucks specialize in applications focused on smooth concrete floors, as well as loading/unloading on bumpy asphalt surfaces. Its side-facing seat creates unmatched visibility when transporting loads, and the design and layout of the controls make the ETV C16/C20 ergonomically superior to other reach trucks. Whether handling pallets, operating in single or multi-shift applications or frequently working outside, these reach trucks provide an ideal warehouse solution.
High-performance mast
The ETV C16/C20 has a mast that provides excellent capacity while being designed specifically for space utilization at high lift heights. With lift heights up to 24.3 feet, the ETV has the reach to satisfy your application. Extended durability is achieved with its high-quality mast profiles and integrated hose routing for auxiliary hydraulics.
Ergonomic operator compartment
ETV's operator compartment provides the operator with an ideal working condition to accomplish his shift while staying comfortable and working efficiently. With plenty of space inside the compartment for easy exit and entry and an adjustable steering wheel, the operator will feel at home inside the compartment. With three options on seating, leaning or standing, this compartment also has great visibility for load spotting.
Contact us with questions about Jungheinrich forklifts, or give us a call toll-free at (855)-662-4379.
Forklift Equipment Information Request