EFG 213-220/EFG 316K-320 Electric Forklift
EFG 213-220/EFG 316K-320 Electric Forklift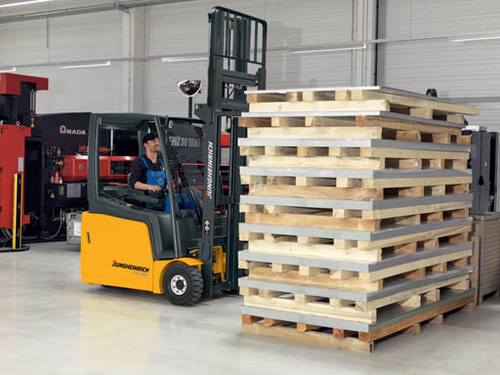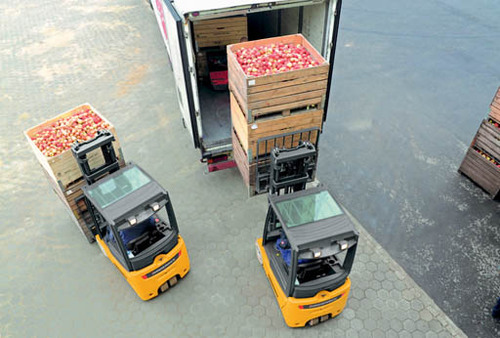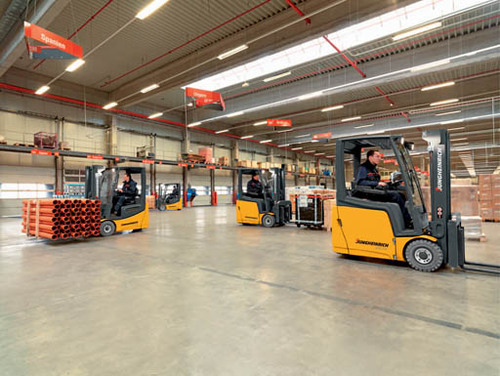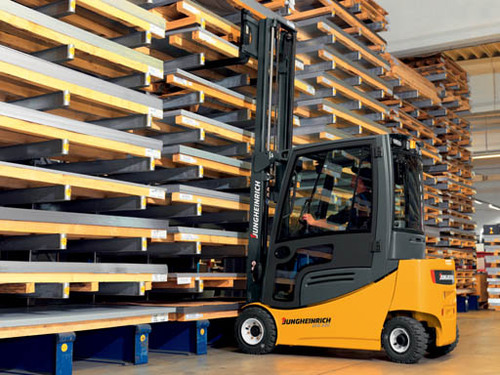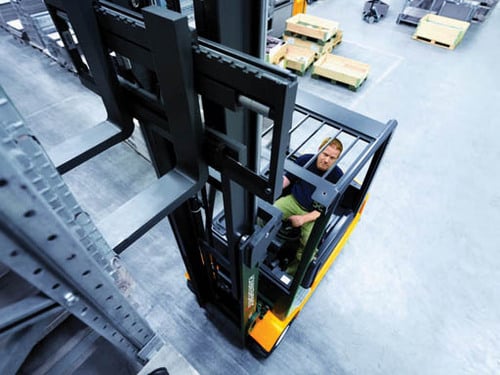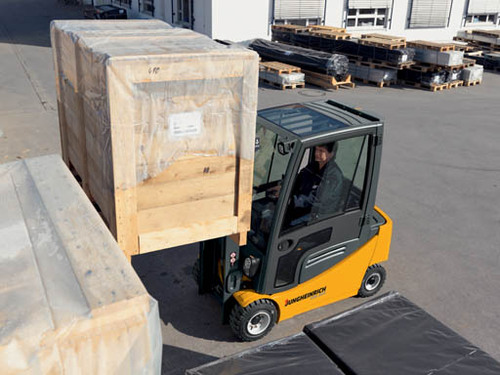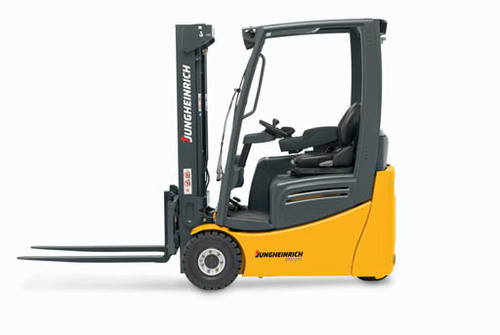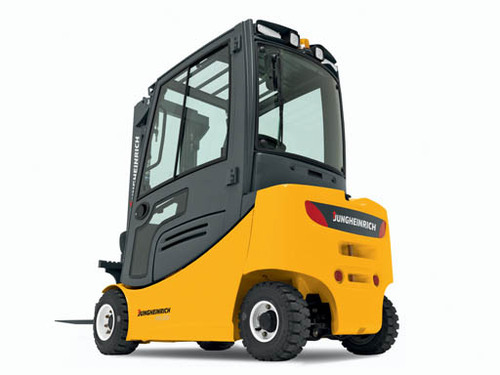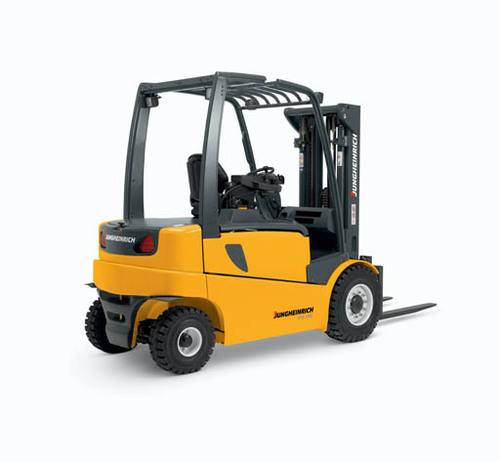 Fallsway Equipment is the exclusive distributor of Jungheinrich EFG 213-220/EFG 316K-320 Electric Forklifts in Canton, Akron, Youngstown, Mansfield, and Marion, Ohio. We also distribute to Weirton, West Virginia, and Sharon, Hermitage, Farrell and New Castle, Pennsylvania.
The EFG 213-220/EFG 316K-320 electric forklifts have the newest generation of AC technology offering numerous advantages for electric counterbalanced forklifts, such as minimal energy consumption due to high efficiency and efficient electric power steering using AC technology. Industry-leading drive and lift performance levels and the ability to run up to two shifts on a single battery charge in most applications can reduce maintenance requirements and can significantly reduce your total cost of ownership.
The EFG 2 Series (EFG 213, EFG 216k, EFG 216, EFG 218, EFG 218k, EFG 220) are all apart of the 2 Shifts 1 Charge guarantee that Jungheinrich offers.
Superior operator comfort
Operator comfort is critical for productivity while operating a forklift, which is why Jungheinrich places such emphasis on an ergonomic operator compartment. With the low effort steering wheel that is electrically powered, the EFG can minimize the size and rotations necessary to make a turn. With the addition of the solid pneumatic tires, a full-suspension seat and a floating cabin create a comfortable ride, even over uneven surfaces.
Maintenance-free braking system
The EFG comes standard with regenerative braking, which has a traction motor that allows energy efficiency while decelerating the forklift. Energy is then used as effectively as possible, allowing for longer working hours without charge. Stopping isn't a problem with the brake pedal operated maintenance-free disc brakes that stop quickly.
Control systems
The ability to operate the forklift is necessary for productivity and safety of the operator, which is why the EFG comes with a range of operator features. With the automatic reduction of driving speed to ensure no tip over of load or forklift, your operator will feel at ease. The deactivation of the hydraulic functions when the operator is not seated ensures no mistaken movements are made.
Forklift Equipment Information Request