ETG 214-318 Electric Forklift
ETG 214-318 Electric Forklift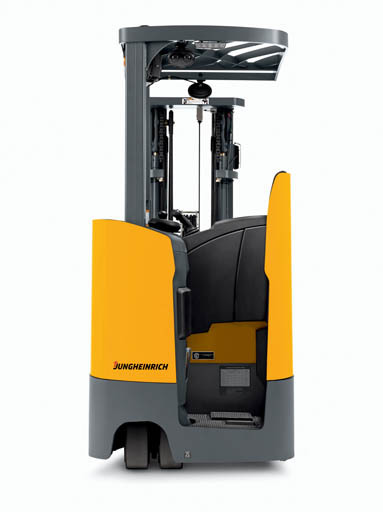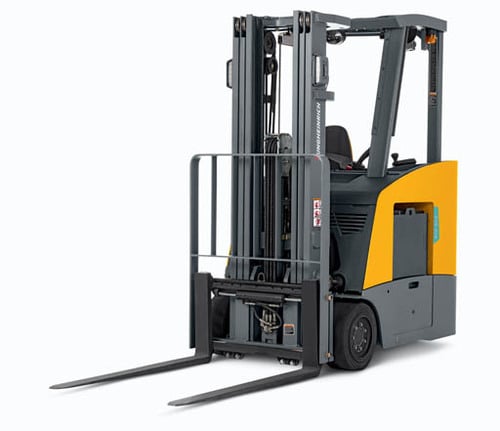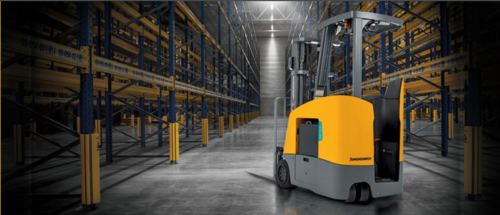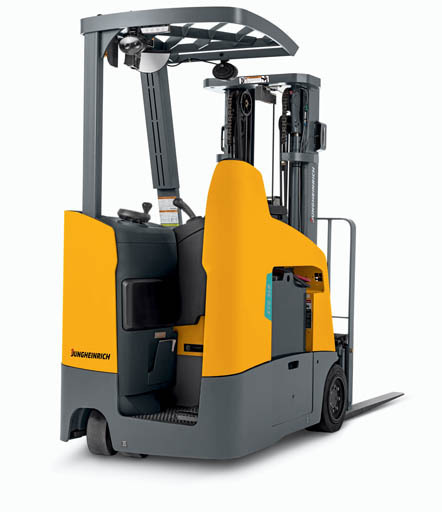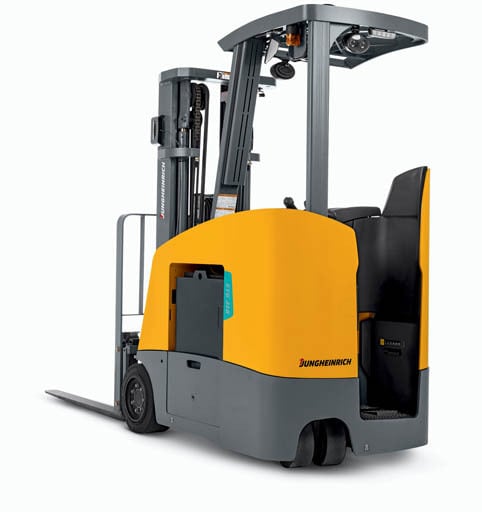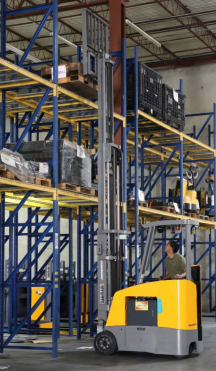 Fallsway Equipment is the exclusive distributor of Jungheinrich ETG 214-318 Electric Forklift in Canton, Akron, Youngstown, Mansfield, and Marion, Ohio. We also distribute to Weirton, West Virginia, and Sharon, Hermitage, Farrell and New Castle, Pennsylvania.
The Jungheinrich ETG 230-355 are 3,000 - 4,000 lbs. stand-up counterbalanced lift trucks. The ETG is an ideal material handling solution for a wide range of heavy-duty applications. From loading trailers to moving goods, it has the ability and flexibility to move large loads in confined spaces.
Benefits of the ETG 214-318:
Guaranteed to run 2 shifts (16 hours) on one battery charge
Industry leading 1,000 hr. service intervals
Ergonomic electric adjustable armrest and backrest
Excellent maneuverability due to tight turning radius utilizing full traction control and dual drive motors
Great solution for tight aisle racking applications
Optimal visibility/dependable hydraulics
The Jungheinrich mast delivers ideal visibility between and around the front overhead guard for a secure handling of the ETG while in operation. This greatly increases the productivity of the forklift while using it for tight aisle applications or unloading a trailer.
Spacious and ergonomic operator compartment
The ETG comes with a number of ergonomic features enhance the experience when operating the forklift. The display screen shows everything from the hour meter to the travel direction, fault codes, travel speed, and battery level. The compartment is spacious and allows the operator to move freely without becoming fatigued.
Multifunction Control Handle
The use of the multi-function control handle is natural in the hand of the operator, making it easy to control the lift truck and its functions. The ability to simultaneously operate the travel, lift and one auxiliary function increases overall productivity and keeps the warehouse moving.
Contact us with questions, or give us a call toll-free at (855)-662-4379.
Forklift Equipment Information Request