EFG 425K-S30 Electric Forklift
EFG 425K-S30 Electric Forklift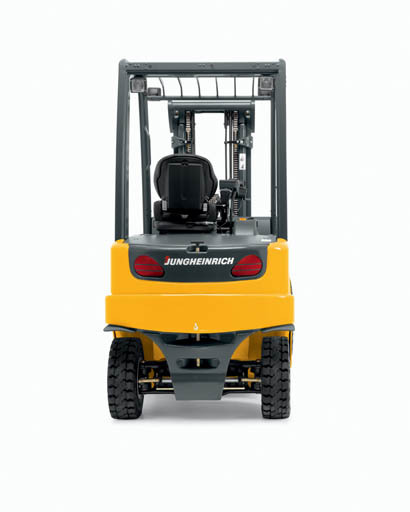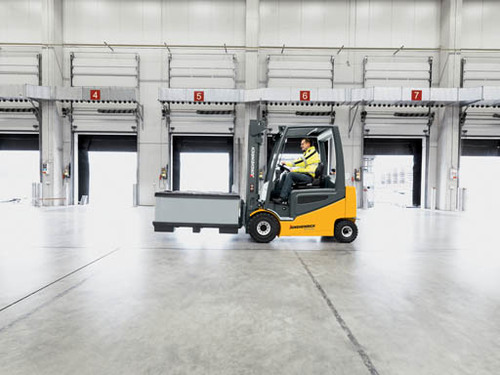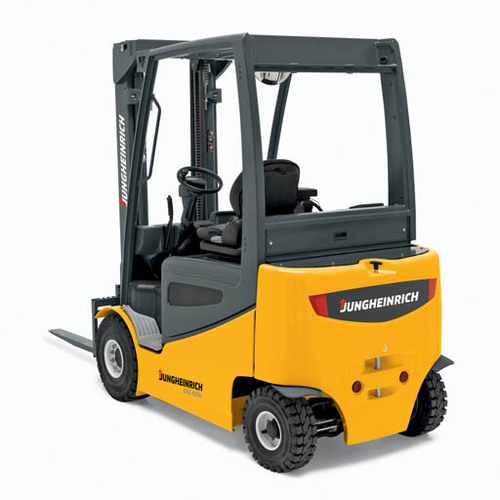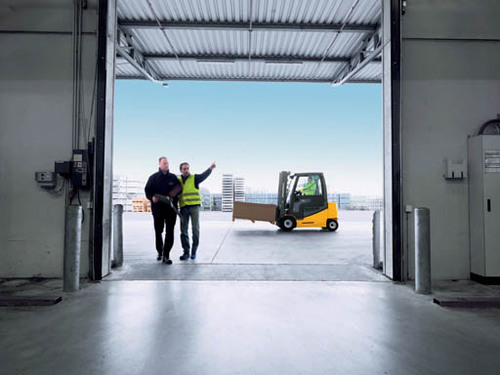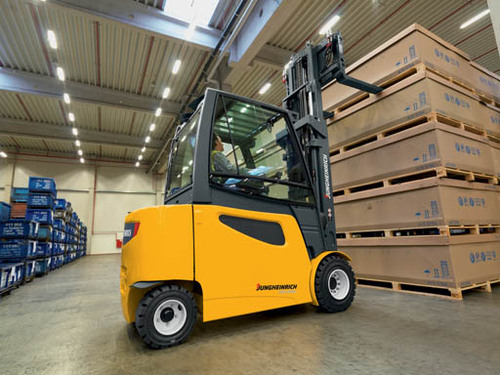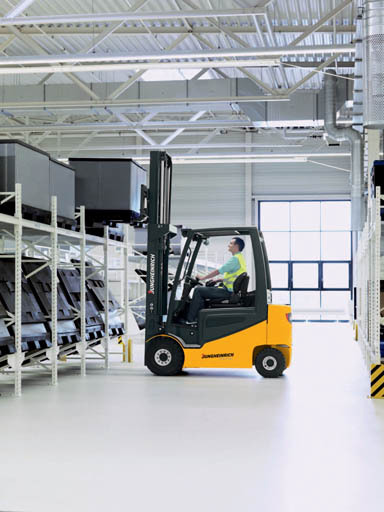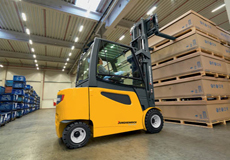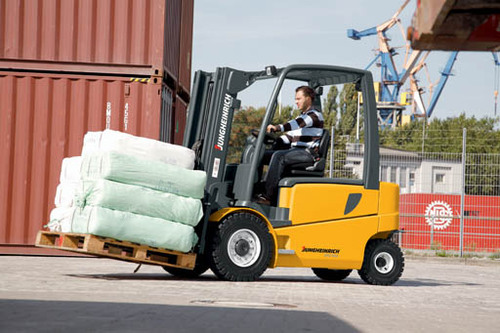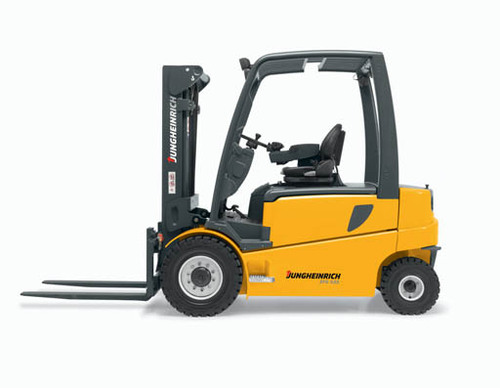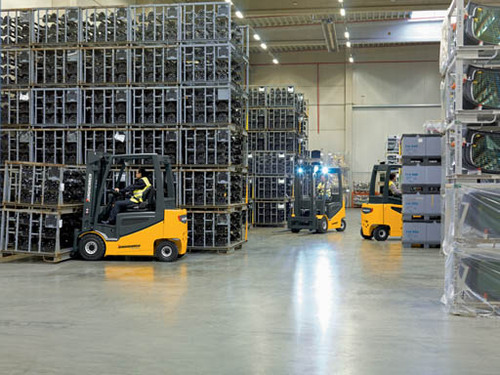 Fallsway Equipment is the exclusive distributor of Jungheinrich EFG 425K-S30 Electric Forklift in Canton, Akron, Youngstown, Mansfield, and Marion, Ohio. We also distribute to Weirton, West Virginia, and Sharon, Hermitage, Farrell, and New Castle, Pennsylvania.
The Jungheinrich EFG 425K-S30 electric forklift offers the newest generation of 3-phase AC technology, giving the EFG better energy consumption and more efficient power steering. With its leading drive and lift performance, the EFG can run up to two shifts on a single battery charge. The total cost of ownership is decreased with EFG due to reduced maintenance costs.
Superior operator comfort
The EFG comes with an ergonomically focused operator compartment that allows the operator to be as productive as possible throughout his shift. All critical controls are conveniently located on the adjustable armrest, allowing for the operator to adjust the position to better work the forklift. Operators will feel comfort and the ease of the ride with the EFG because of its use of solid pneumatic tires, a full-suspension seat, and floating cabin.
Maintenance-free braking system
The EFG is coming standard with regenerative braking, which has a traction motor that allows energy efficiency while decelerating the forklift. Stopping isn't a problem with the brake pedal operated, maintenance-free disc brakes that can stop quickly. This allows for energy to be used as effectively as possible which results in longer working hours without charge.
Control systems
The ability to operate the forklift is necessary for productivity and safety of the operator, which is why the EFG comes with a range of operator features. With the automatic reduction of driving speed to ensure no tip over of load or forklift, your operator will feel at ease. Enhancing the safety even further is the deactivation of the hydraulic functions when the operator is not seated, which ensures no mistaken movements are made.
Contact us with questions about Jungheinrich forklifts, or give us a call toll-free at (855)-662-4379.
Forklift Equipment Information Request