EFG 110k -115 Electric Forklift
EFG 110k -115 Electric Forklift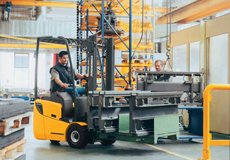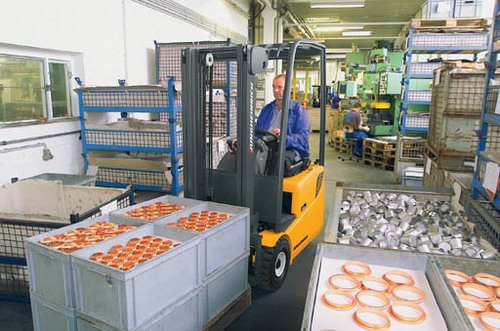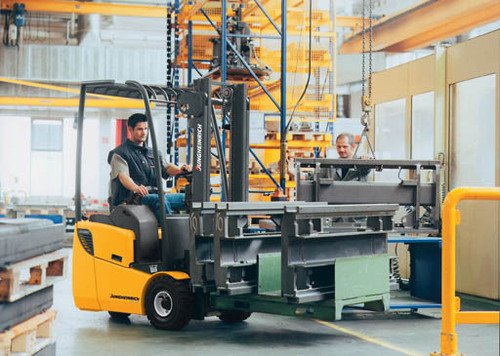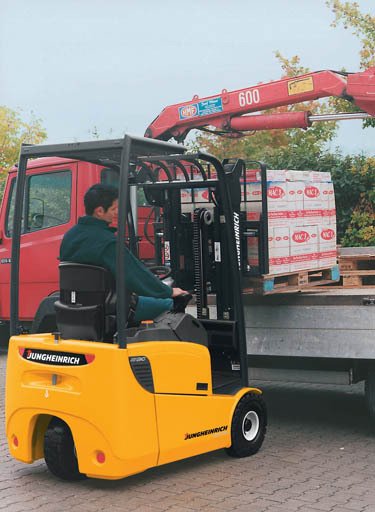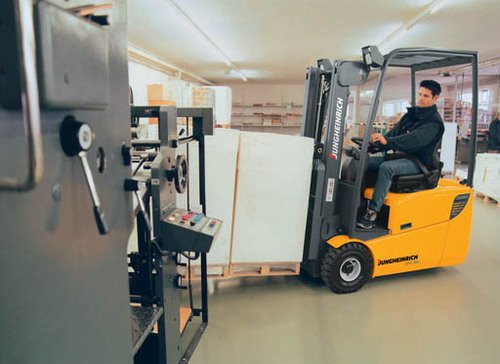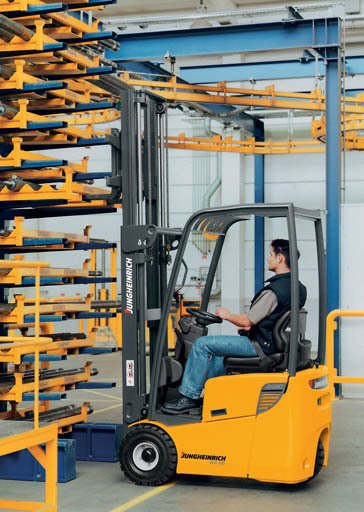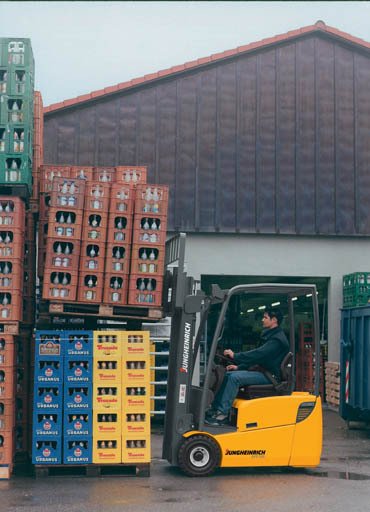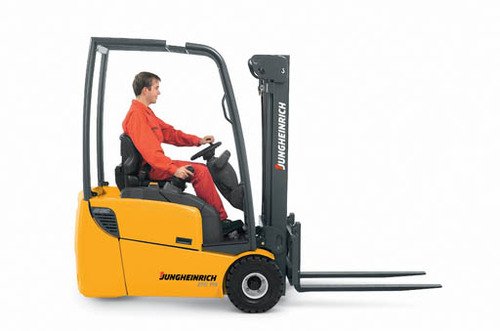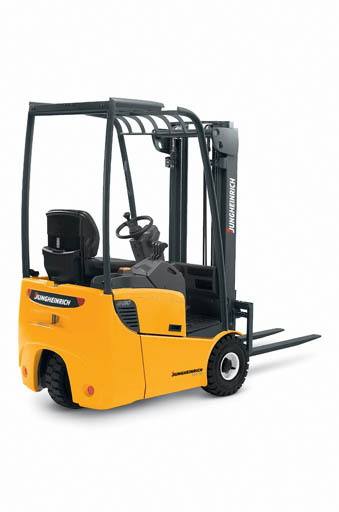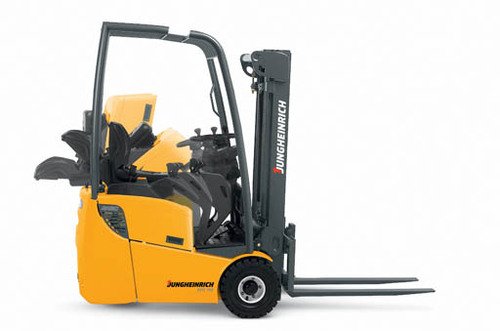 Fallsway Equipment is the exclusive distributor of Jungheinrich EFG 110k -115 Electric Forklift in Canton, Akron, Youngstown, Mansfield, and Marion, Ohio. We also distribute to Weirton, West Virginia, and Sharon, Hermitage, Farrell and New Castle, Pennsylvania.

The Jungheinrich EFG 110k-115 series of electric forklift is a rear wheel, a compact high-performance forklift that is ready for warehouse application. With its great maneuverability and superb performance, the EFG can drive in tight spaces due to its compact design. The EFG can turn in its own footprint making navigating tight quarters simple. Advance AC motors mean the EFG maneuvers around with smooth acceleration making it suitable for multiple applications.
Performance-enhancing workplace
Visibility on the EFG is critical to operator's efficiency in warehouse applications, and the ability to clearly see the aisles and racking creates a safer working environment. That is why the EFG comes with an overhead guard that allows for excellent visibility, headroom, and safety. The mast and fork carriage are positioned to give the operator great visibility of the forklift forks.
Significantly-reduced maintenance
Maintenance is a critical component of owning a forklift. Jungheinrich understands this and places emphasis on reducing overall maintenance. The EFG is built with a single piece metal cover that makes accessing the battery and components easy for repairs. With its wear-free, fully enclosed AC motors, the EFG can handle any application.
Economic driving and lifting
Many features on the EFG makes it ergonomic in both driving and lifting functions, enabling the operator to control the EFG efficiently. The AC technology guarantees extraordinary performance, while the energy reclamation system works to keep the forklift running for longer.
Questions about the Jungheinrich EFG 110k-115? Contact Fallsway today!
Forklift Equipment Information Request