Used 2016 CAT 6,000 lb. model 265000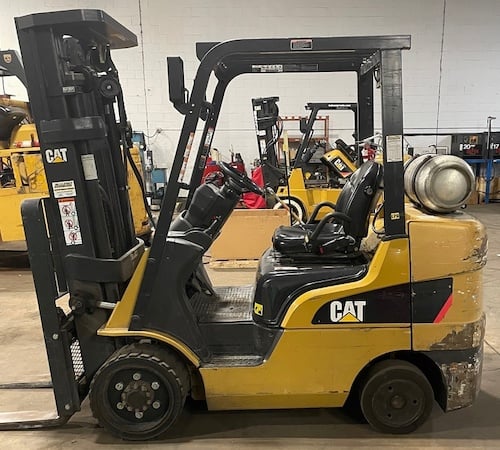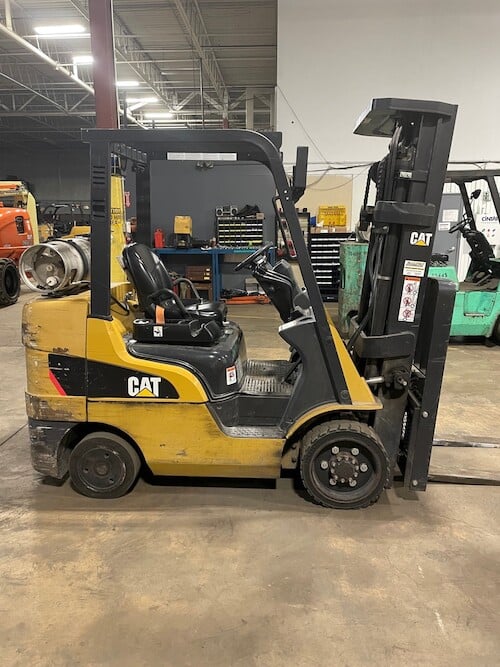 Used 2016 CAT 6,000 lb. model 265000
| | |
| --- | --- |
| Make | CAT |
| Model | 265000 |
| Capacity | 6,000 lb |
| Fuel Type | LP Gas |
| Year | 2016 |
| Max Lift Height | 200" |
| Overall Lowered Height | 88" |
| Hour Meter | 3872 |
| Tires | Cushion |
| Attachments | Integral Sideshift |
Received 1/19/22.
RENTAL READY: Skirt down paint, tires 70% or better, PM, operational & safety check, good seat, good mast, good carriage, good steer axle, good hoses/wiring, B/U alarm minimum. Includes back-up alarm and strobe.
WARRANTY - 30 DAYS/120 HOURS FULL
RETAIL READY: ALL ITEMS ABOVE + 80% or better tires and full retail paint with new decals.
WARRANTY - 30 DAYS/120 HOURS FULL
Forklift Equipment Information Request