EJC B12-B16/EJC 214-216 Walkie Stackers
EJC B12-B16/EJC 214-216 Walkie Stackers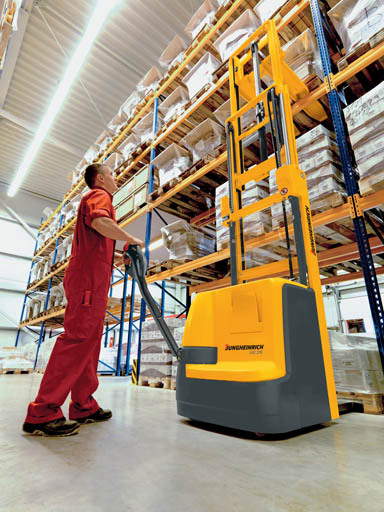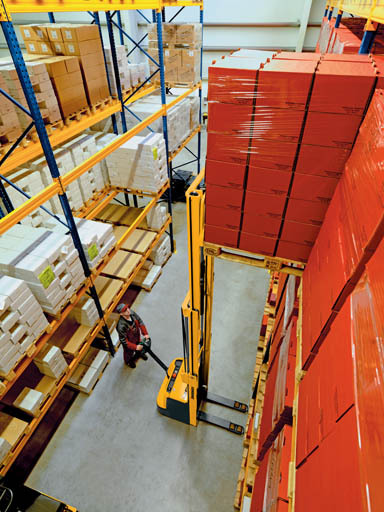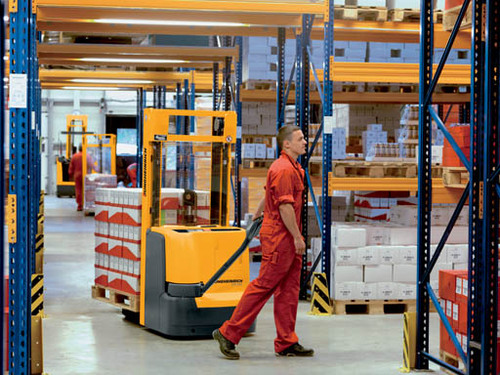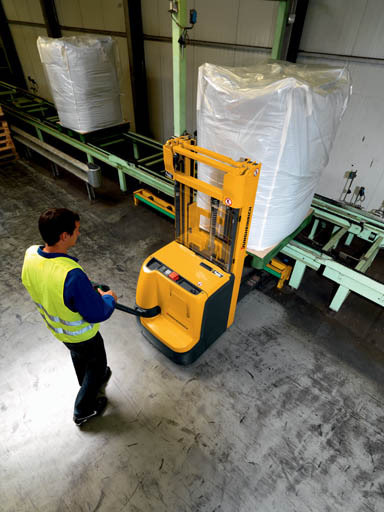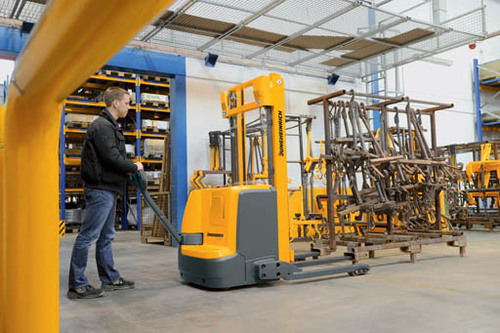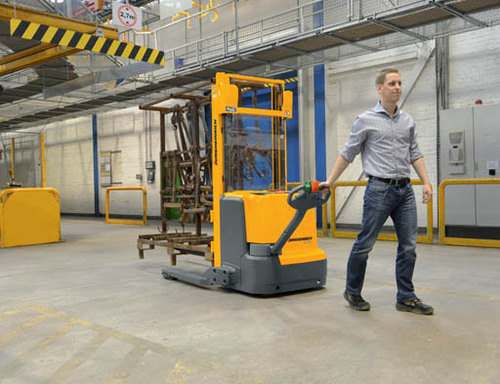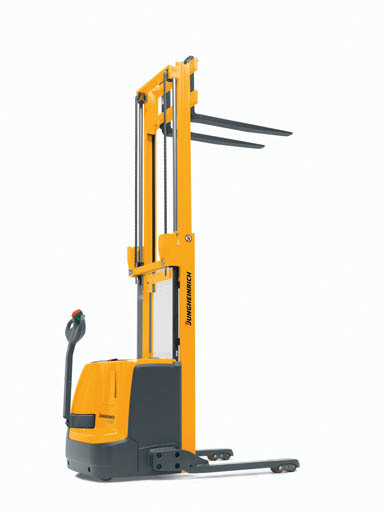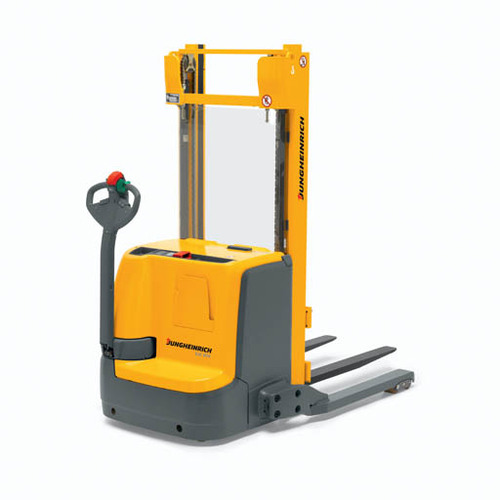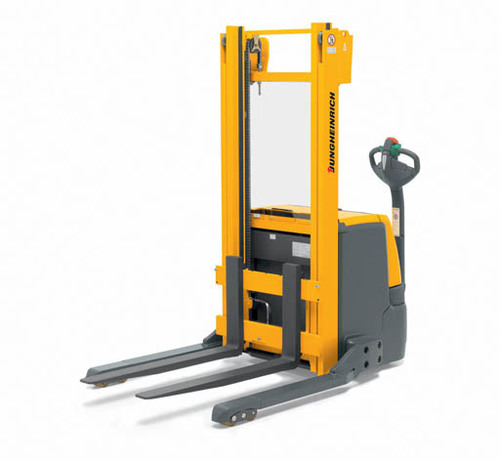 Fallsway Equipment is the exclusive distributor of Jungheinrich EJC B12-B16/EJC 214-216 Walkie Stackers in Canton, Akron, Youngstown, Mansfield and Marion, Ohio. We also distribute to Weirton, West Virginia, and Sharon, Hermitage, Farrell and New Castle, Pennsylvania.
The Jungheinrich EJC B12-B16/EJC 214-216 Walkie Stackers specialize in medium to heavy duty warehouse applications where multi-level stacking is required. This durable forklift with its solid steel base and thick chassis handles any application in the warehouse.
Powerful operation and durable construction
This Jungheinrich forklift commands power while maintaining a durable design that provides years of productive service. Its load bearing caster wheels create a smooth and stable ride even over the most uneven of surface, ensuring your load to arrives at its destination. The 1.6 kW AC drive motor provides powerful acceleration and can maintain a speed of 3.7 mph, even under load.
Secure and ergonomic lift truck operation
The long, low mounted control handle is positioned to keep the operator away from the truck in case of accidents. In tight situations where space is at a minimum, the operator can use the crawl-speed button to make operating in tight spaces easier. The large red emergency cut-off switch creates an additional barrier, giving the operator confidence that the truck will help in a tight spot.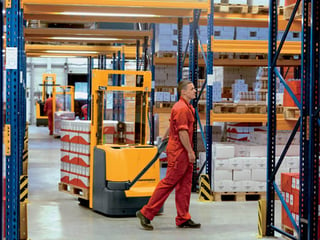 Contact us with questions about Jungheinrich Walkie Stackers, or give us a call toll-free at (855)-662-4379.
Forklift Equipment Information Request