EMC B10/EMC 110 Walkie Stackers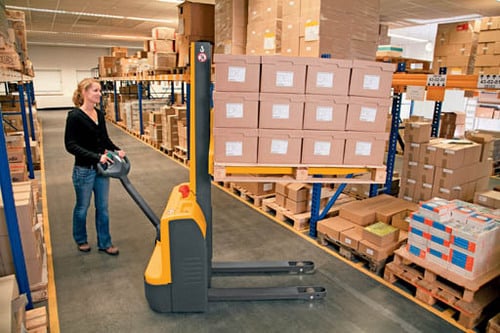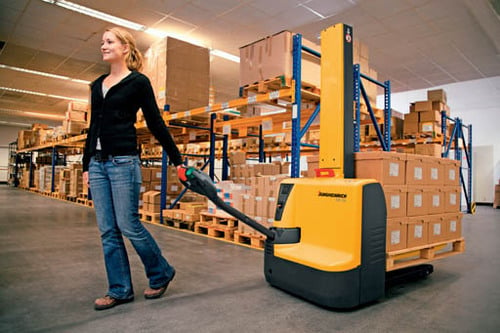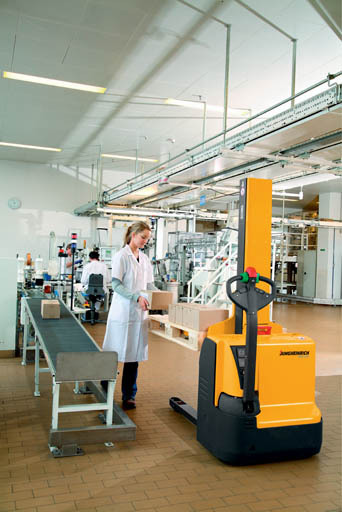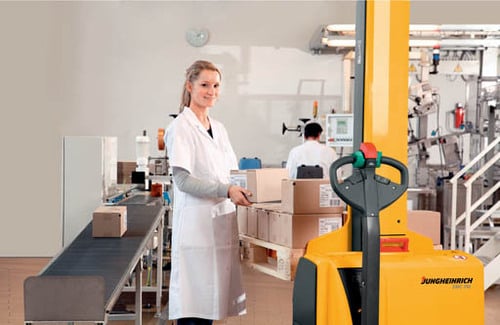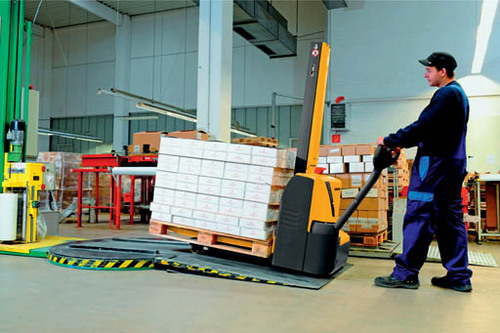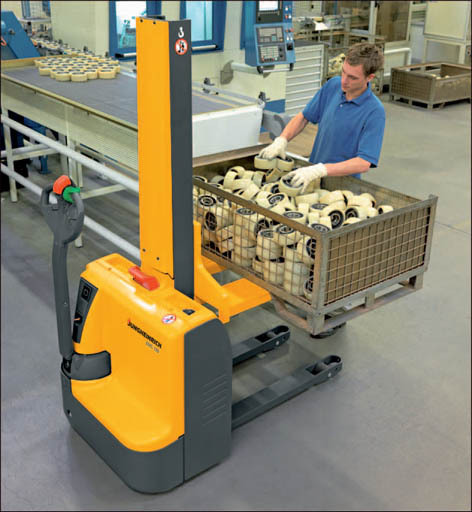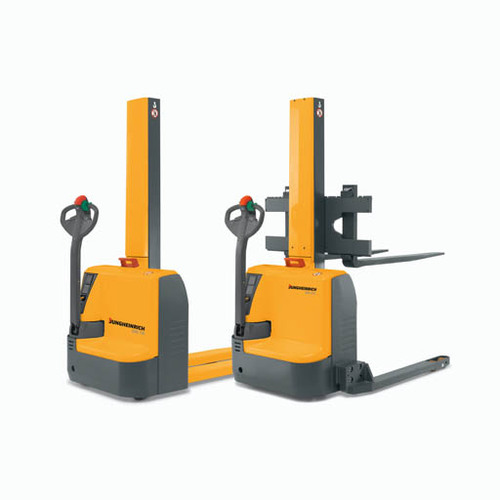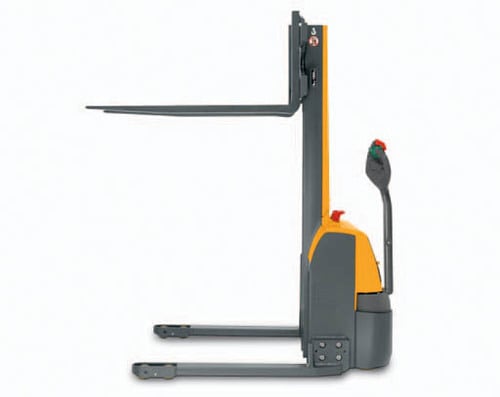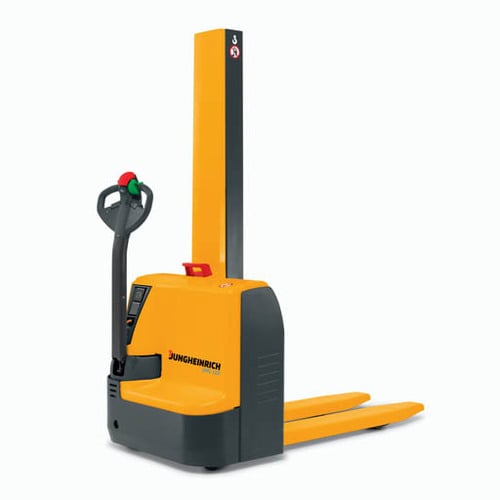 Fallsway Equipment is the exclusive distributor of Jungheinrich EMC B10/EMC 110 Walkie Stackers in Canton, Akron, Youngstown, Mansfield and Marion, Ohio. We also distribute to Weirton, West Virginia, and Sharon, Hermitage, Farrell and New Castle, Pennsylvania.
The multi-functional Jungheinrich EMC B10/EMC 110 walkie stacker is practical to use in any warehouse application. Its ergonomic design allows the EMC to be used in a variety of applications, while its innovative handle helps the operator move the EMC easily around the warehouse, accomplishing any job along the way.
Enhanced stacking and retrieval
The EMC walkie stacker keeps all lift and lower controls easily accessible from the multifunction handle, enabling the operator to focus on stacking and retrieving goods. With an electro-hydraulic controlled raise and lower, the EMC has exact placement of pallets, ensuring undamaged delivery of the load.
Ergonomic operation
The EMC was redeveloped with the operator in mind. The most substantial redevelopment is in the handle head of the forklift, where the color scheme of the design promotes instinctual operation, and the angle of the handle gives the operator a natural and firm grip.
Reduced maintenance
Jungheinrich built the EMC with low maintenance components to promote maximum working time and decrease maintenance downtime. This is accomplished through the use of Jungheinrich's 3-phase AC technology, an integrated charging system, and the redeveloped handle head. Maintenance is even more streamlined with an easy-access front panel that removes quickly to access the electrical components.
Contact us with questions about Jungheinrich Walkie Stackers, or give us a call toll-free at (855)-662-4379.
Forklift Equipment Information Request