22,000-36,000 lb Capacity
22,000-36,000 lb Capacity Pneumatic Tire CAT Forklifts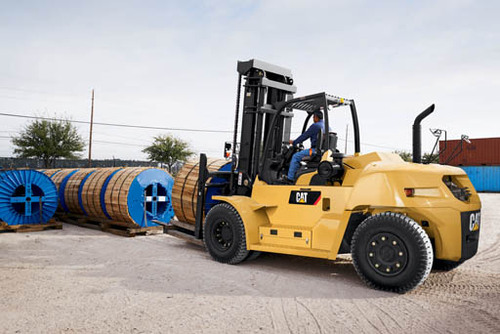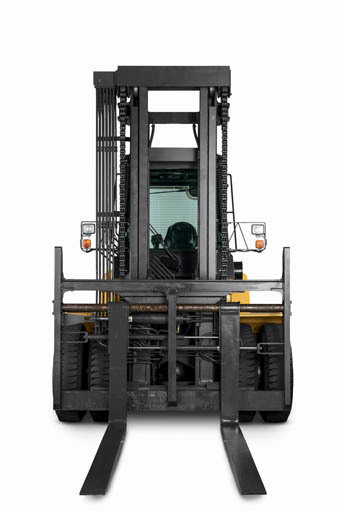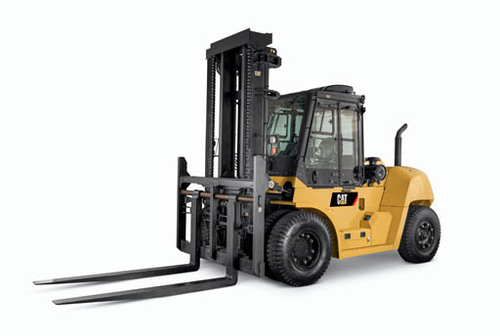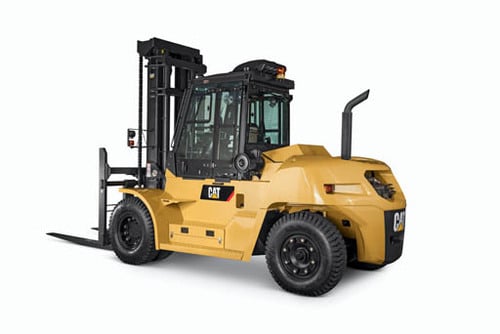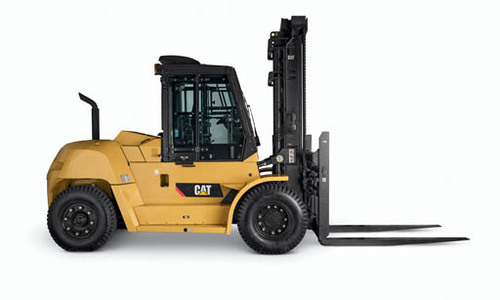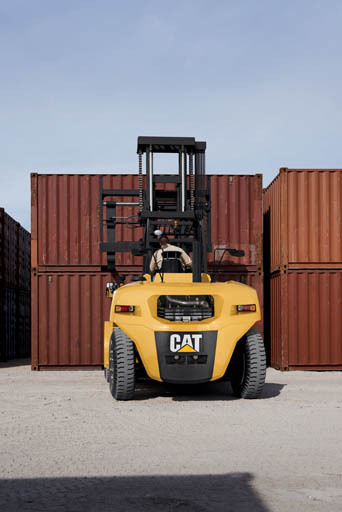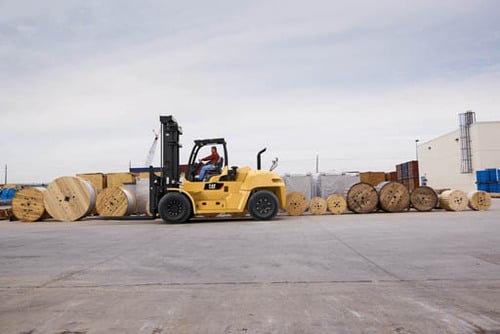 Fallsway Equipment is the exclusive distributor of 22,000-36,000 lb Capacity Pneumatic Tire CAT forklifts in Canton, Akron, Youngstown, Mansfield and Marion Ohio. We also distribute to Weirton, West Virginia and Sharon, Hermitage, Farrell and New Castle, Pennsylvania.
We are welcoming CAT DP100N2 - DP160N2 to our product line. This an upgraded, heavy-duty IC pneumatic tire forklift includes a powerful Tier 4 final compliant diesel engine, reducing PM and NOx emissions to near-zero levels, which in turn reduces the ecological footprint of the user. It is equipped with a high-performance twin turbo four-cylinder engine and a heavy-duty drivetrain, delivering remarkable performance, reliability, and fuel efficiency, all while offering a lower overall operating cost.
Combining modern ergonomic styling with a test-proven design, DP100N2 (22000 lb) - DP160N2 (36000 lb) lift trucks are what you need to tackle demanding material handling applications that require a heavy-duty, high-performance pneumatic tire forklift, shift after shift, load after load.
Questions? Contact Fallsway today!
Forklift Equipment Information Request