Scott Landscape, Platform, and Stake Bodies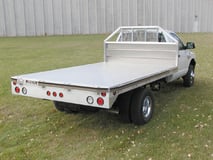 Name
Scott Landscape, Platform, and Stake Bodies
Featured Image


Link
/scott-landscape-platform-and-stake-bodies
Content

Looking for your next landscaping, platform, or stake body truck? Scott provides steel and aluminum solutions for your truck equipment needs, offering:

Aluminum Platform Bodies
Contractor Bodies
Landscaper Bodies
Utility Bodies
Stake Platforms and Racks
Dump Bodies

Whether your operation calls for a light, medium, or heavy-duty work truck, Scott has the selection and versatility to exceed your expectations. Fallsway is proudly partnered with Scott to serve Ohio and the surrounding area.

Have a question? Contact us!

Form

Meta Description
Scott landscape, platform, and stake bodies upfit by Fallsway. Work trucks and equipment in Ohio.
Downloads
Scott Stake Bodies | Fallsway Equipment Company
Scott Aluminum Landscaper Bodies | Fallsway Equipment Company
Scott Aluminum Platform Bodies | Fallsway Equipment Company
Looking for your next landscaping, platform, or stake body truck? Scott provides steel and aluminum solutions for your truck equipment needs, offering:
Aluminum Platform Bodies
Contractor Bodies
Landscaper Bodies
Utility Bodies
Stake Platforms and Racks
Dump Bodies
Whether your operation calls for a light, medium, or heavy-duty work truck, Scott has the selection and versatility to exceed your expectations. Fallsway is proudly partnered with Scott to serve Ohio and the surrounding area.
Have a question? Contact us!
Equipment Information Request