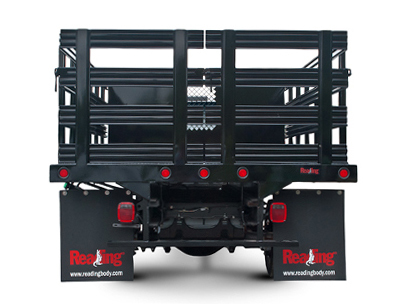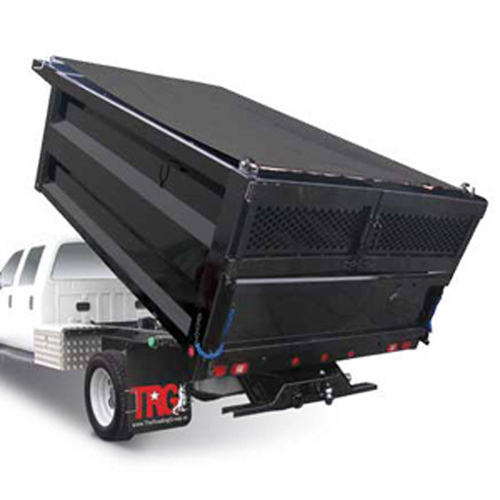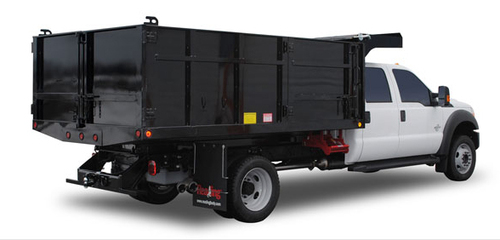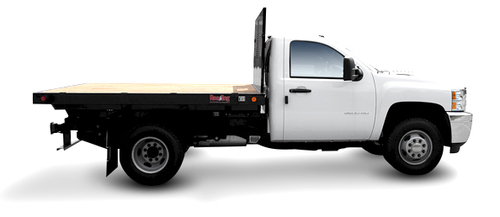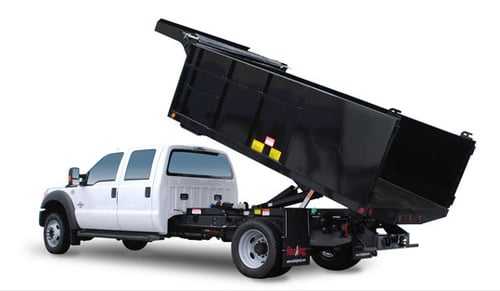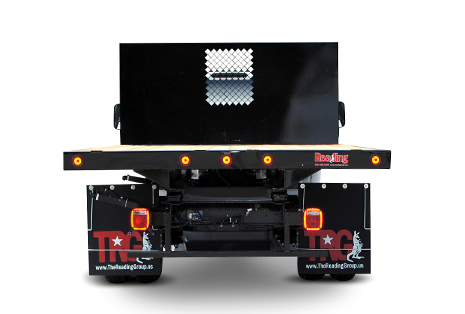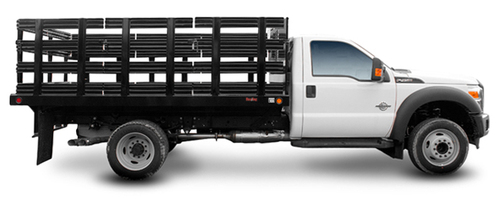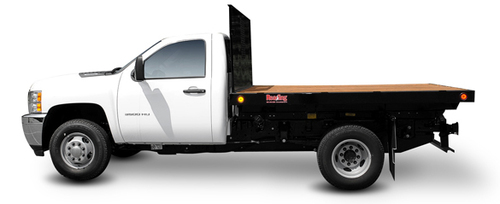 Reading offers a complete line of versatile work trucks for landscape, construction and lawn care contractors, making their jobs easier with the available three styles.
The Reading Platform Bodyline which includes their Redi-Dek was built with durability and productivity in mind. With its E-Coat primer, Black Powder Coat finish, a sturdy steel girder understructure and the option to choose steel or wood platforms, the Platform bodies are ready for any application. Also customizable to the customer is the platform rail system, which can be stakes or body sides depending on the application. The Redi-Dek specializes in the pickup truck platform bodies while bringing the same durability and strength that is known from the Reading Platform Truck Bodies.
Next, the Reading Stake Bodies are designed with the same high-quality A60 coating weight steel to give the body a strong foundation, while the priming system and powder coating create a protective barrier to ensure that the stake body will be durable enough for the application. With the stake body comes the variety of rack sets that secure your tools and supplies, racking that is created with A60 coating weight steel to ensure the racks will last in tough applications. Also, a wide variety of components and accessories can be added to the body to make it more productive and ergonomic for the user.
Last we have the Reading Landscaper SL body that specializes in the transportation of bulk, loose and palletized materials to work sites, catering to the landscape, nursery, and lawn care professionals. Using the under truck hoist to easily remove the materials at the worksite, the Landscaper SL is designed with the user in mind to save them time as well as money with its durable design. With the ability to customize the truck to fit in your specific application the Landscaper SL is a must for any outdoor user.
Questions about our Reading platform bodies? Contact us today!
Truck Equipment Information Request