Reading Platform, Landscaping, and Hauler Bodies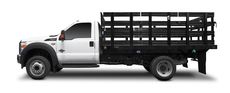 Name
Reading Platform, Landscaping, and Hauler Bodies
Featured Image


Link
/reading-platform-landscaping-and-hauler-bodies
Content

Whether you are looking for an open deck platform or stake body on your work truck, Reading has you covered, offering cost-effective solutions customized to the needs of you and your operation. Made 100% in the USA, you are guaranteed to get a truck body that works as hard as you do. Load, transport, and unload heavy equipment, pallets, and loose material safely and easily.

Ideal for the following industries:

Landscaping
Tow and Haul
General Contracting
Construction

Representing Ohio and the surrounding areas, Fallsway is a proud partner with Reading Truck Group to provide high-quality truck equipment and customer service customized to your specific industry, business, and personal needs.

Have a question? Contact us today!

Form

Meta Description
Reading provides platform, landscape, and hauler bodies customized to your unique needs. Upfit in Ohio by Fallsway Equipment.
Downloads
Whether you are looking for an open deck platform or stake body on your work truck, Reading has you covered, offering cost-effective solutions customized to the needs of you and your operation. Made 100% in the USA, you are guaranteed to get a truck body that works as hard as you do. Load, transport, and unload heavy equipment, pallets, and loose material safely and easily.
Ideal for the following industries:
Landscaping
Tow and Haul
General Contracting
Construction
Representing Ohio and the surrounding areas, Fallsway is a proud partner with Reading Truck Group to provide high-quality truck equipment and customer service customized to your specific industry, business, and personal needs.
Have a question? Contact us today!
Equipment Information Request