Air-Flo Dump Bodies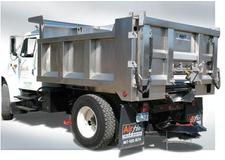 Name
Air-Flo Dump Bodies
Featured Image


Link
/airflow-dump-bodies
Content

Air-Flo dump bodies combine great looks with rugged durability. Upfit to your specific needs in our Akron facility, Fallsway proudly serves Ohio and the surrounding states. Offering a wide range of products, from light-duty to heavy-duty, find the perfect for your operation and application.

Air-Flo Products

Tri-Axle Steel and Aluminum Dump Body
Pro-Max Medium-Duty Dump Body
Pro-Class Light-Duty Dump Body
Flo 'N Dump Dump Body
Uni-Body Dump Body
Pro-Com Dump Body

Quality and durability that you deserve from your dump body from Air-Flo and Fallsway Equipment Company.

Have a question? Contact us today!

Form

Meta Description
Get a dump body from the leader in manufacturing quality truck equipment, Air-Flo. Designed to work as hard as you do.
Downloads
Flo 'N' Dump Dump Body from Air-Flo
Uni-Body Dump Body from Air-Flo
Pro-max Dump Body from Air-Flo
Pro-Class Dump Body from Air-Flo
Pro-Com Dump Body from Air-Flo
Air-Flo dump bodies combine great looks with rugged durability. Upfit to your specific needs in our Akron facility, Fallsway proudly serves Ohio and the surrounding states. Offering a wide range of products, from light-duty to heavy-duty, find the perfect for your operation and application.
Air-Flo Products
Tri-Axle Steel and Aluminum Dump Body
Pro-Max Medium-Duty Dump Body
Pro-Class Light-Duty Dump Body
Flo 'N Dump Dump Body
Uni-Body Dump Body
Pro-Com Dump Body
Quality and durability that you deserve from your dump body from Air-Flo and Fallsway Equipment Company.
Have a question? Contact us today!
Equipment Information Request