EZS 570NA / 580NA / 590NA Tow Tractor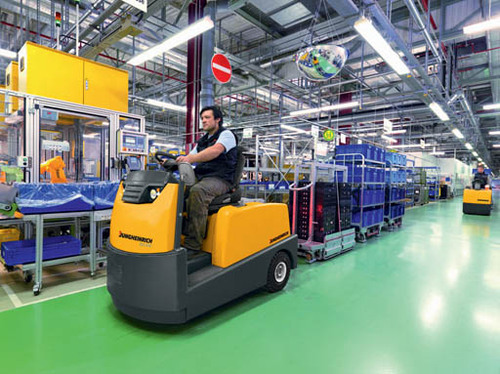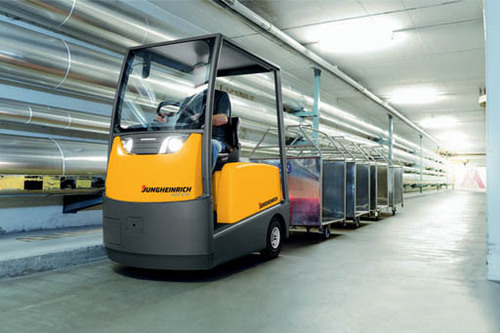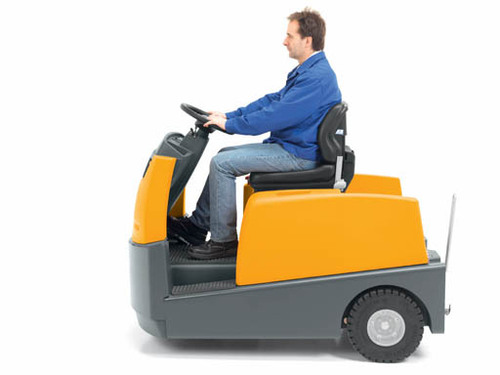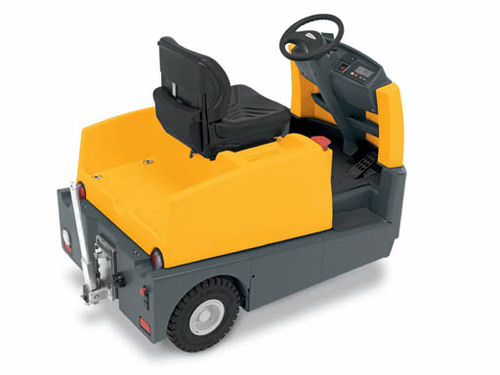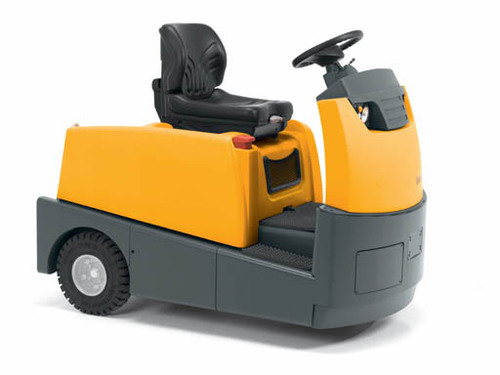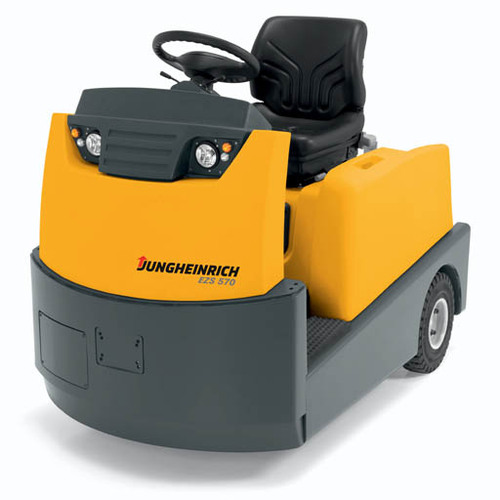 Fallsway Equipment is the exclusive distributor of Jungheinrich EZS EZS 570NA / 580NA / 590NA Tow Tractor in Canton, Akron, Youngstown, Mansfield and Marion, Ohio. We also distribute to Weirton, West Virginia, and Sharon, Hermitage, Farrell and New Castle, Pennsylvania.
The Jungheinrich EZS 570NA / 580NA / 590NA forklift is a versatile, economic tow tractor for towing loads up to 15,400 lbs. The ability to connect several trailers together helps to provide flexibility and increased efficiency in most material handling operations.
Efficient AC lift truck technology
Jungheinrich motors with AC technology provide increased efficiency with reduced operating costs. The motors also offer higher efficiency with excellent energy consumption, without sacrificing acceleration, speed, and smooth directional changes.
Comfortable and productive forklift operation
The electronic "SpeedControl" management system and the automatic electric braking system help to facilitate comfortable and secure operation of the forklift. The lift truck can also be customized for speed and performance mode. Regenerative braking returns energy to the battery, while secure starting and stopping ensure safety, even on slopes.
Optimum ergonomics
This forklift was designed with operator comfort in mind. Low step for effortless entry and exit from the forklift combines with the close proximity of operator position to trailer and load. The forklift also offers high visibility and accessible coupling, as well as multiple storage areas for the operator.
Rugged construction for demanding applications
No matter how tough the job, this forklift is tougher, with a chassis made of high-quality 0.31-inch thick steel plate, an extra bumper on the front end and high intensity LED rear lights and indicators.
Contact us with questions about Jungheinrich Tow Tractors, or give us a call toll-free at (855)-662-4379.
Forklift Equipment Information Request