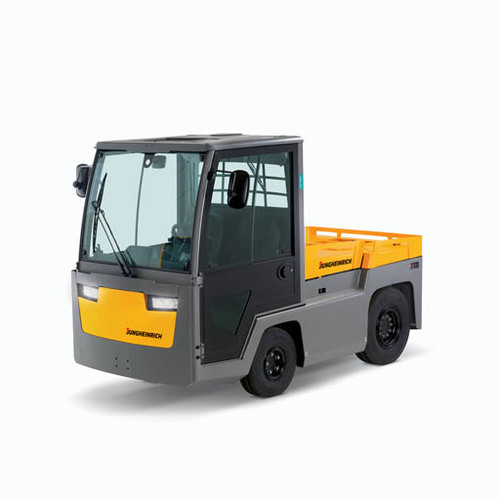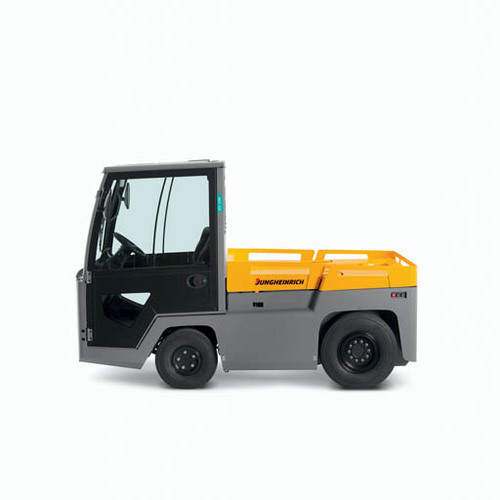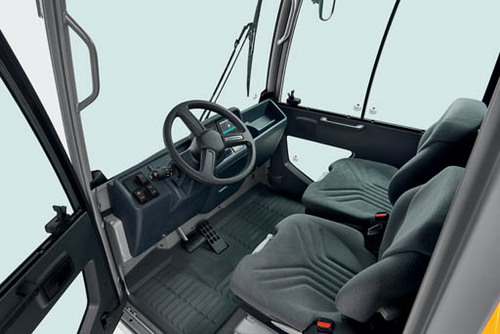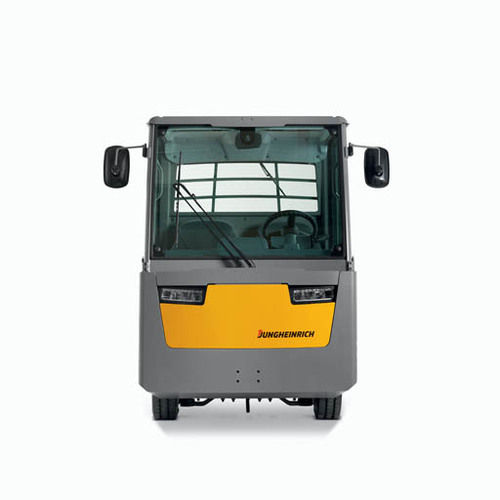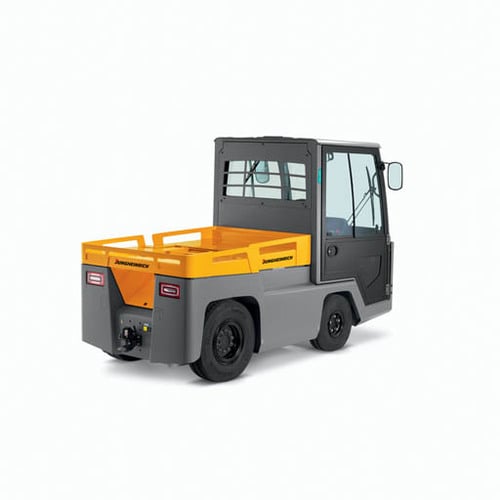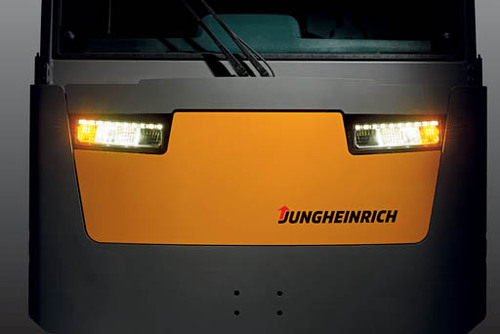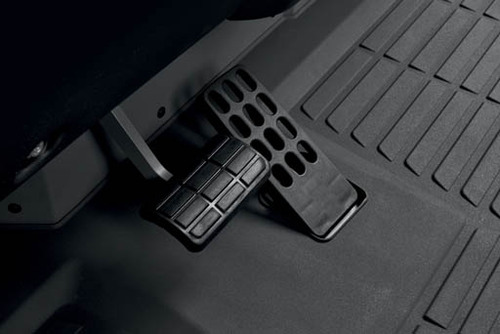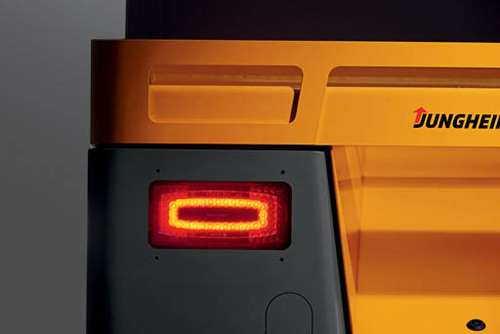 Fallsway Equipment is the exclusive distributor of the Jungheinrich EZS 720NA Sit-On Tow Tractor across Canton, Akron, Youngstown, Mansfield, and Marion, Ohio. We also provide this product in Weirton, West Virginia and Sharon, Hermitage, Farell, and New Castle, Pennsylvania.
The Jungheinrich EZS 720NA sit-on tow tractor is perfect for transporting heavy loads across airport tarmac or industrial warehouses. With a cab, this tow tractor is ideal for outdoor situations. Maximum pulling performance at 61,700 lbs and strong torque and braking, easily transport any load efficiently with the EZS 720.
Productivity
The EZS 720 is designed for max travel speeds of 15.5 mph unloaded and 7.5 mph loaded, allowing your operator to get to their destination quickly and effectively. The ability to tow up to 9.5 tons(21,000lbs) on a 10% grade ramp gives you an edge in the workplace. With the EZS 7290 touch mode feature, attaching trails is quick and easy, and with the cutouts on the rear panel of the truck, have confidence in your version to back up into trailers!
Awareness
Jungheinrich always looks for better technology to make your driver more aware of their surroundings. With an automatic parking brake with roll-back protection, trust that no matter what, the truck will come to a stop. The Hill-start assist will allow for starting on a ramp or incline without the truck rolling backward. Also, the anti-skid control ensures smooth reliable acceleration on any surface.
Energy Efficiency
Just like every other Jungheinrich, the EZS 720 comes with the energy-efficient 3-phase AC technology which consumes less energy, thus extending battery life and run times!

Ergonomics
The workstation features several designs to keep the operator comfortable and productive, such as:
Automotive-like operation and interior with an adjustable steering wheel.

Large cabin with an all-around view.
Low entry step.
Visible coupling from operators seat.
Outlet vents to prevent fogging.
---
Contact us with questions about Jungheinrich Tow Tractors, or give us a call toll-free at (855)-622-4379.
Forklift Equipment Information Request