EZS 350NA/C40NA Tow Tractor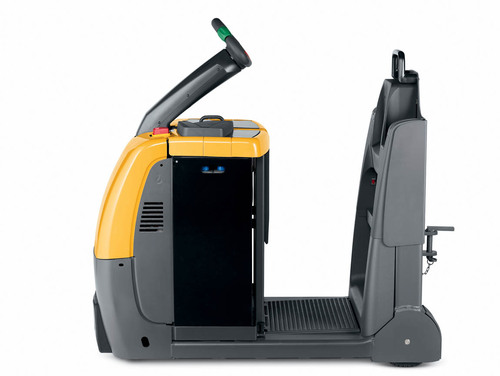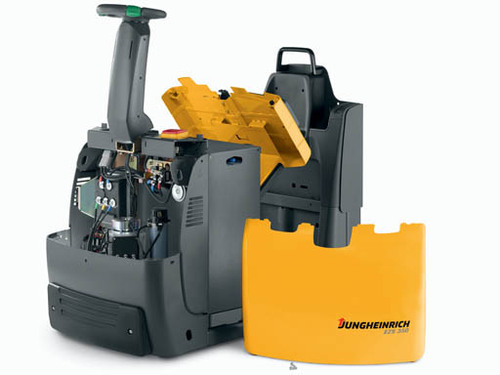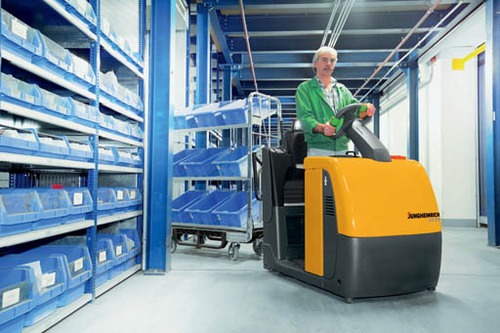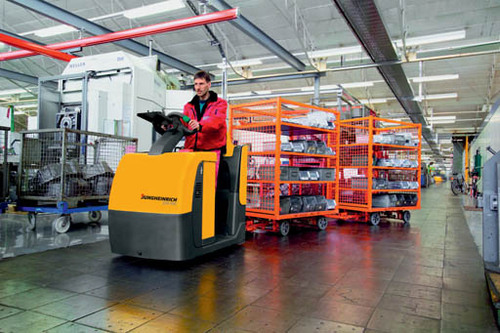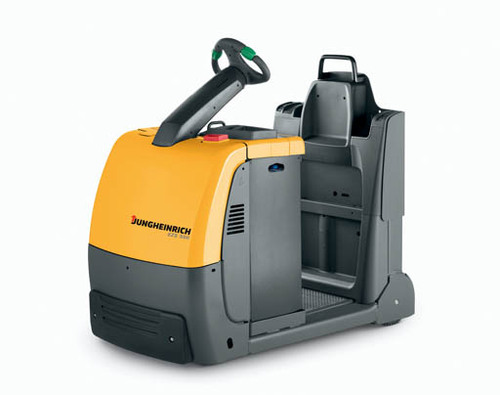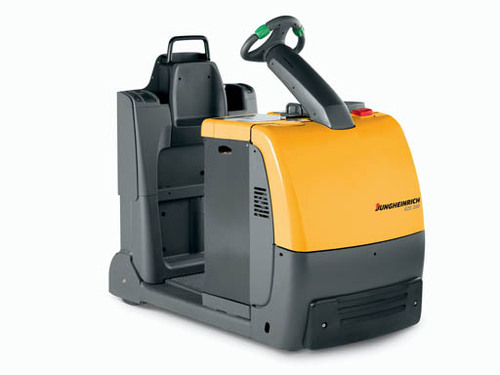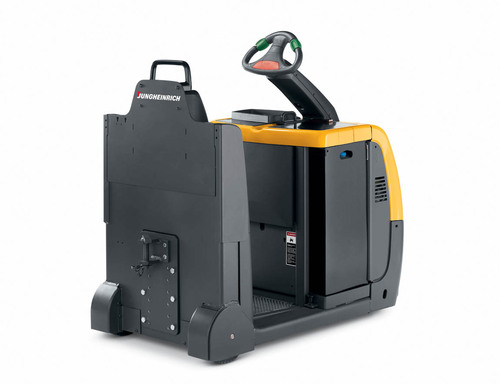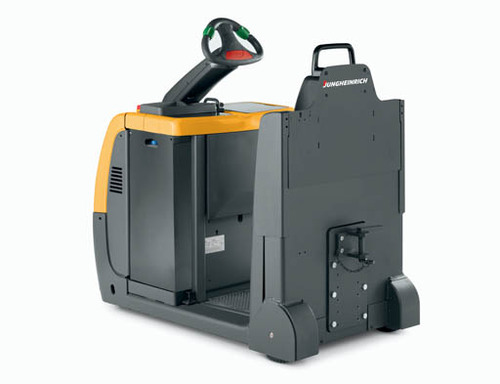 Fallsway Equipment is the exclusive distributor of Jungheinrich EZS 350NA/C40NA Tow Tractor in Canton, Akron, Youngstown, Mansfield and Marion, Ohio. We also distribute to Weirton, West Virginia, and Sharon, Hermitage, Farrell and New Castle, Pennsylvania.
The Jungheinrich EZS 350N/C40NA Tow Tractor specializes in applications where trailers are utilized to transport goods in most material handling operations. Its ability to pull these trailers is due in part to the AC drive motor technology. This technology gives the EZS its strong acceleration and travel speed while maintaining energy efficiency, guaranteeing long operating times and low maintenance requirements.
Innovative AC technology
The EZS tow tractor is fitted with Jungheinrich's AC motors to provide exceptional efficiency while diminishing operating costs. It uses energy management to provide powerful acceleration when needed, and energy conservation when coasting, thus creating less downtime when a charge is finally needed.
Controlled travel
Controlled travel is a necessity when trailing carts filled with good throughout the warehouse. The EZS boasts both SpeedControl and Curve Control systems that automatically calculate the correct speed when going around corners. These systems are customizable for each type of operator.
Enhanced lift truck ergonomics
The EZS has many features to help the operator complete the job quickly and efficiently. From a low step height for mounting and dismounting throughout the shift, to a tow hitch that is accessible from every position, to solid pneumatic load wheels that help with operator fatigue, the EZS is created to keep the operator moving.
Contact us with questions about Jungheinrich Tow Tractors, or give us a call toll-free at (855)-662-4379.
Forklift Equipment Information Request