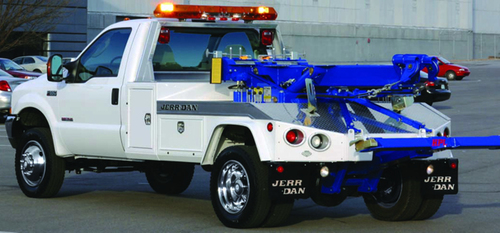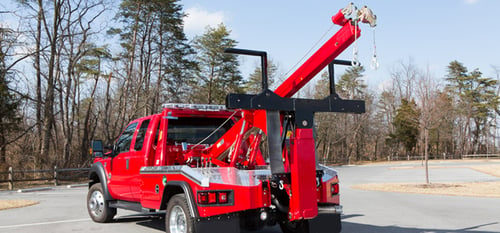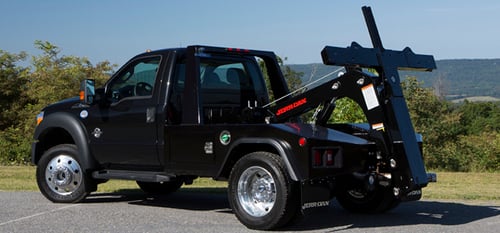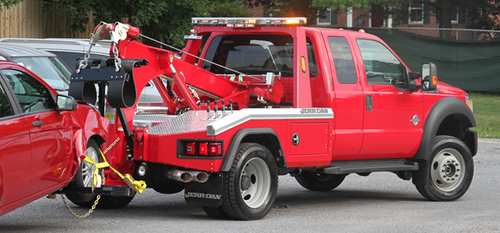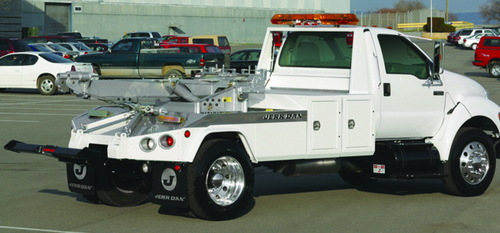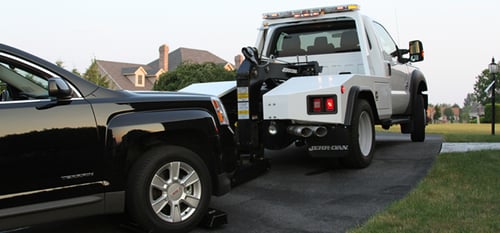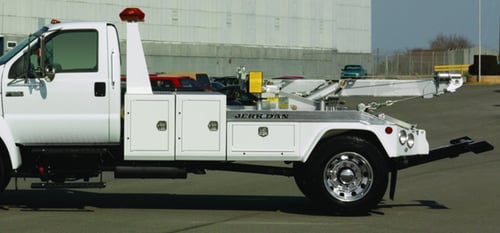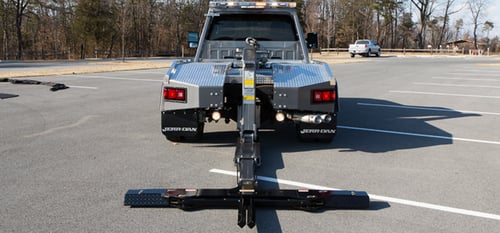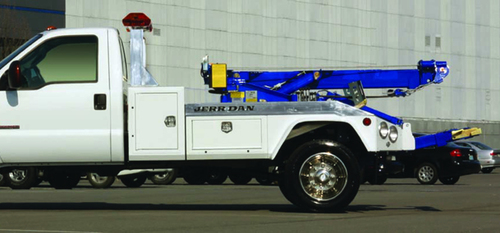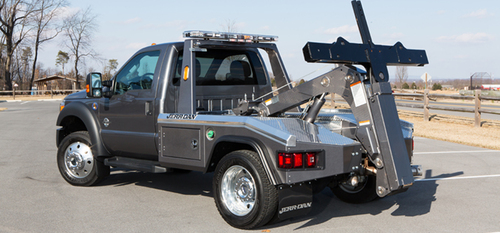 Fallsway Equipment is one of the largest suppliers of Jerr-Dan wreckers in trucks in Ohio, Michigan, and Pennsylvania. Fallsway designs, installs, and paints units to customer specifications at our state-of-the-art Akron facility. We stock an extensive inventory of Jerr-Dan wreckers and components.
Standard Duty wreckers include aluminum and steel body models handling loads of 3,500 lbs. to 6,000 lbs. Jerr-Dan boom wreckers are engineered for power, quality, and reliability. Choose from model numbers such as MPL40, MPL-NG, MPL-NGS, HPL-35, and HPL-60.
MPL40
Jerr-Dan's MPL40 Wrecker will out-work, out-smart and out-tow any wrecker on the market. Featuring an 8-ton recovery boom and your choice of three wheel-grid packages, the MPL40 can handle any job in its path. It's equipped with Jerr-Dan's patented LOCKLINK safety innovation, so you can safely tackle more tows per shift. Learn more about the MPL40 Wrecker.
MPL-NG
Designed for speed, the MPL-NG features the revolutionary Level Stop Assist System that allows you to stop the underlift at the exact loading position you need. Learn more about how Jerr-Dan's MPL-NG Wrecker can get you in and out quicker than ever.
MPL-NGS
The MPL-NGS Wrecker from Jerr-Dan has what you need to get the job done efficiently at an unbeatable price. It features the revolutionary Level Stop Assist System to help you get in and out quicker than ever before. Its Negative Tilt Underlift feature secures vehicles stuck in parking ramps. Learn more about Jerr-Dan's MPL-NGS Wrecker.
HPL-35
The HPL 3500 Wrecker from Jerr-Dan features an aluminum modular body construction designed for years of use without corrosion or wear. Featuring a self-contained recovery boom that's hydraulically actuated for raise, lower and extend functions, the HPL 3500 is perfect for extended use. Learn more about this HPL wrecker.
HPL-60
The HPL 6000 Aluminum Body Cougar Wrecker features a corrosion resistant, aluminum, modular wrecker body that provides years of extended use. Find more details about the HPL-60 wrecker.
---
To speak to a boom wrecker specialist today, contact us or give us a call at (855)-662-4379.
Truck Equipment Information Request