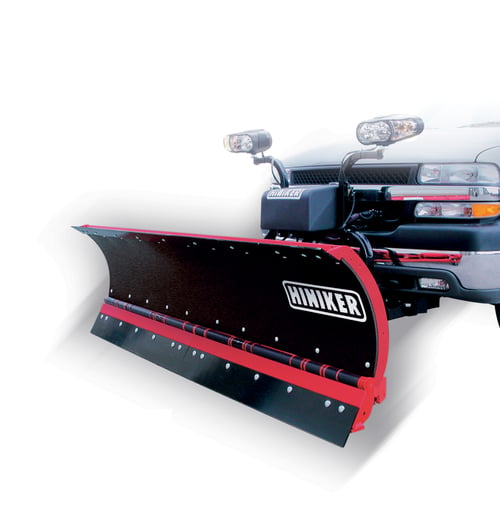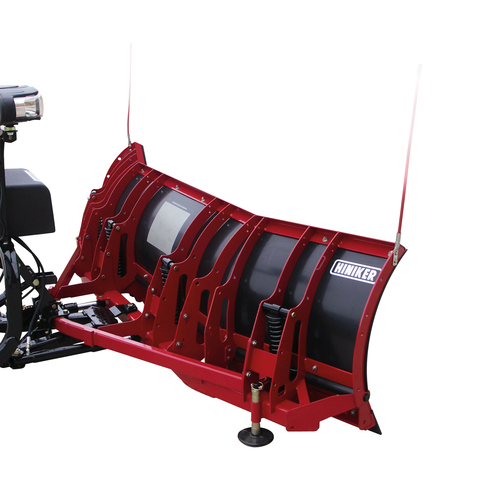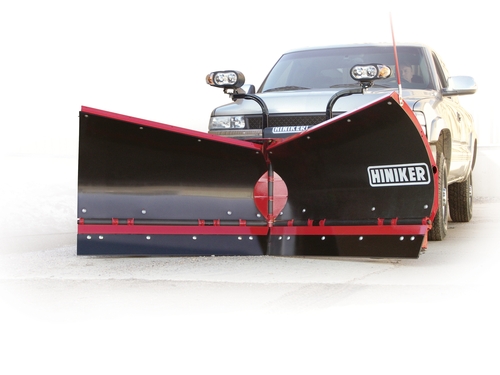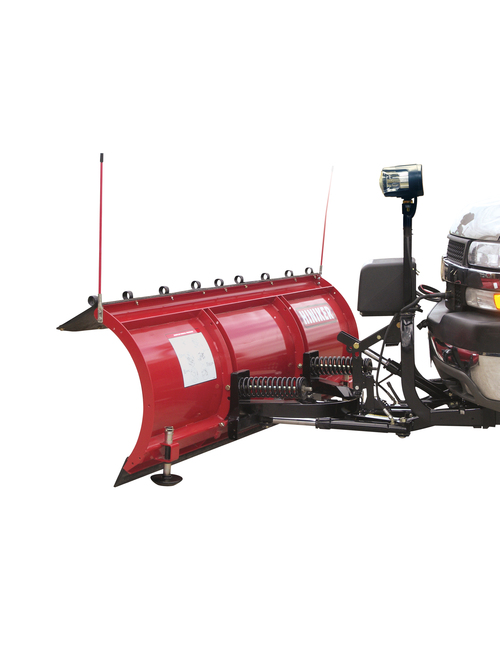 Hiniker snow plows are built with efficiency in mind. Their innovative designs and exceptional quality engineering provide operators with a high-performance experience. No matter if your plowing needs are little or great, Hiniker offers strength and operator convenience. Many models are designed for "one pass" operation, even in the heaviest snows.
Contact us today with your questions about snow plows from Fallsway.
Hiniker Snow Plows
Hiniker snow plows are built for efficiency. They feature robust construction with commercial plowers in mind. The compression-type trip springs, reinforced moldboard frames, and Quick-Hitch 2 attachment system are evidence of a company that's dedicated to creating the best commercial snow plow on the market.
Hiniker Scoop Plow
The Scoop Plow features a unique concave shape for greater snow capacity, less spillage, and more efficient clean-up. And its high clearance trip-edge offers the protection you need.
Hiniker VF Plow
The VF Plow offers the strength and versatility that only a V-Plow can, plus the strength and operator convenience you expect from Hiniker. This model features deep-curl flared wings to cast deep snow higher and offer more scoop capacity than ever.
Hiniker C Plow
The C Plow offers the same heavy-duty performance of a conventional plow plus the versatility of a black drag plow. It can even convert from a conventional plow into a back drag plow by pushing a button, allowing you to easily remove snow from corners, loading docks, curbs and garage aprons.
Hiniker Conventional 7000 Series
Featuring a horizontal-truss moldboard design that offers unmatched strength, durability, and resistance to bowing, the Hiniker Conventional 7000 Series Plow gives you the ultimate performance. The corrosion-proof HDPE ploy moldboard offers less surface tension and is dent resistant for improved efficiency.
Hiniker Conventional 2000 Series
The Hiniker 2000 Series uses box section frames and reinforced moldboards for increased strength and durability. It features a hydraulic scissor lift to reduce transport bounce and bang.
Truck Equipment Information Request