Weather Guard Van Storage Equipment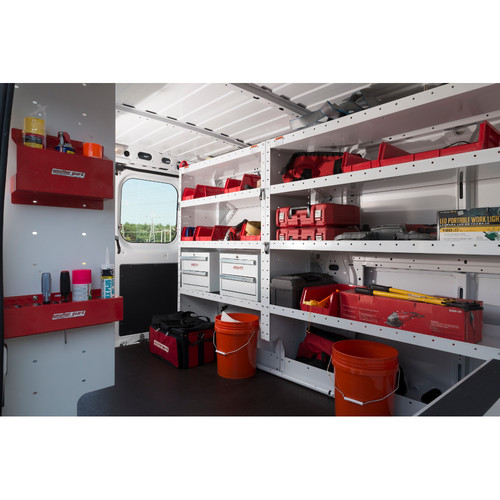 Name
Weather Guard Van Storage Equipment
Featured Image


Link
/weatherguard-van-storage-equipment
Make
Weatherguard

Content

Are you looking for Van Accessories that provide greater productivity, large storage, and superior protection against break-ins and weather? Then look no further than Weather Guard.

WEATHER GUARD®, a WernerCo brand, is an industry leader in truck and van equipment, including truck boxes, drawer units, shelving, cabinets, and racks for trucks, vans and utility vehicles. Weather Guard Van Solutions are ready to roll with game-changing improvements based on years of research and your input. Durable, professional-grade shelving, improved bulkheads, customizable organizational features, and a host of smart new accessories, designed around the common-sense idea that tools and equipment belong on the shelf, not the floor.

Fallsway upfits Weather Guard products to your specific needs at our state-of-the-art truck equipment facility in Akron, Ohio. Serving Ohio, Michigan, Pennsylvania, and Kentucky, take advantage of our industry-leading knowledge and resources. We look forward to working with you!

Have a question? Contact us today!

Form

Meta Description
Van storage equipment from Weather Guard, organizing trucks and vans for greater productivity from Fallsway Equipment.
Downloads
Weather Guard Information Manual
Are you looking for Van Accessories that provide greater productivity, large storage, and superior protection against break-ins and weather? Then look no further than Weather Guard.
WEATHER GUARD®, a WernerCo brand, is an industry leader in truck and van equipment, including truck boxes, drawer units, shelving, cabinets, and racks for trucks, vans and utility vehicles. Weather Guard Van Solutions are ready to roll with game-changing improvements based on years of research and your input. Durable, professional-grade shelving, improved bulkheads, customizable organizational features, and a host of smart new accessories, designed around the common-sense idea that tools and equipment belong on the shelf, not the floor.
Fallsway upfits Weather Guard products to your specific needs at our state-of-the-art truck equipment facility in Akron, Ohio. Serving Ohio, Michigan, Pennsylvania, and Kentucky, take advantage of our industry-leading knowledge and resources. We look forward to working with you!
Have a question? Contact us today!
Equipment Information Request