Reading Classic II Steel Service Body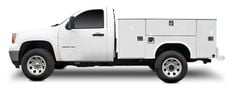 Name
Reading Classic II Steel Service Body
Featured Image


Link
/reading-classic-ii-steel-service-body
Duty
Standard-Duty

Material
Steel

Body Type
Open

Content

The Classic II Steel Service Body from Reading is known for its premium construction, innovative features, and quality components. You deserve a work truck that works as hard as you do! The A60 galvanized steel guarantees you are able to meet the demands of your work, day after day, year after year. Take advantage of the pinnacle steel service body on the market; No Body Better.

Fallsway Equipment Company is the one-stop-shop for all your commercial truck body needs. Serving Ohio and the surrounding states, all of our upfitting and customization is done to your specifications at our state-of-the-art facility in Akron, Ohio. Contact Fallsway today to learn more!

Have a question? Contact us today!

Form

Meta Description
Made for more, the Classic II Steel Service Body from Reading is designed to perform.
Downloads
Classic II Steel Service Body Brochure
The Classic II Steel Service Body from Reading is known for its premium construction, innovative features, and quality components. You deserve a work truck that works as hard as you do! The A60 galvanized steel guarantees you are able to meet the demands of your work, day after day, year after year. Take advantage of the pinnacle steel service body on the market; No Body Better.
Fallsway Equipment Company is the one-stop-shop for all your commercial truck body needs. Serving Ohio and the surrounding states, all of our upfitting and customization is done to your specifications at our state-of-the-art facility in Akron, Ohio. Contact Fallsway today to learn more!
Have a question? Contact us today!
Equipment Information Request