Reading 78-Series HD Crane Body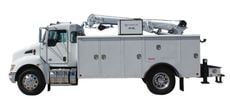 Name
Reading 78-Series HD Crane Body
Featured Image


Link
/reading-78-series-hd-crane-body
Duty
Heavy-Duty

Material
Steel

Body Type
Crane

Content

The Master Mechanic 78-Series from Reading is a heavy-duty, steel service truck body with a truck-mounted crane capable of lifting up to 12,500 lbs.

Get your work truck designed and customized to your specific needs, including compartments, lighting, and accessories. Available with compressor and welder options.

Fallsway Equipment Company is the industry-leader for truck equipment in Ohio and the surrounding states, with all work done at our state-of-the-art Akron headquarters.

Have a question? Contact us today!

Form

Meta Description
Heavy-duty steel utility service body with a truck mounted crane up to 12,000 lb capacity. Designed and upfit to your specific needs by Fallsway.
Downloads

Reading 78-Series HD Crane Body

Master Mechanic Series from Reading | Fallsway Equipment Company
The Master Mechanic 78-Series from Reading is a heavy-duty, steel service truck body with a truck-mounted crane capable of lifting up to 12,500 lbs.
Get your work truck designed and customized to your specific needs, including compartments, lighting, and accessories. Available with compressor and welder options.
Fallsway Equipment Company is the industry-leader for truck equipment in Ohio and the surrounding states, with all work done at our state-of-the-art Akron headquarters.
Have a question? Contact us today!
Equipment Information Request